Essential Fatty Acids Examples: The Role of Omega-3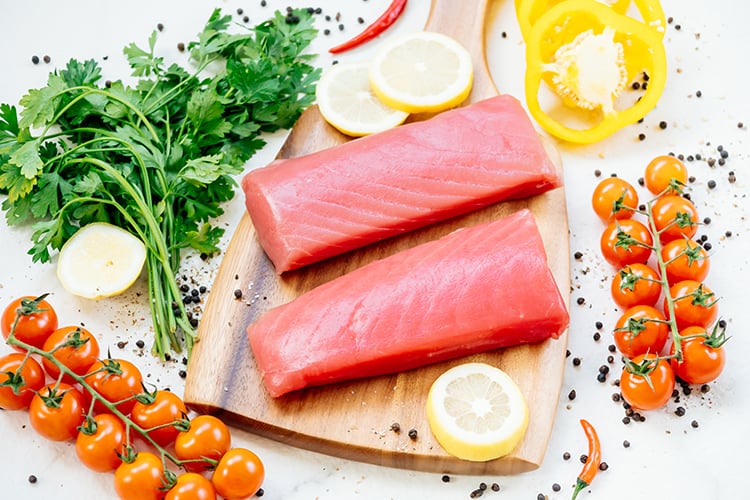 When we think of fats in our diet, many of us might associate them with unhealthy foods. However, the reality is that some types of fats are not just beneficial but also necessary for our bodies to function correctly. Among these beneficial fats are the essential fatty acids examples (EFAs), the omega-3 and omega-6 fatty acids, which play a critical role in human health.
Essential Fatty Acids Examples: The Role of Omega-3 and Omega-6 in Health
What are Essential Fatty Acids?
Essential fatty acids are polyunsaturated fats that are vital for human health. Unlike other types of fats, our bodies cannot synthesize EFAs, so they must be obtained from dietary sources. These fatty acids are primarily used for energy, but they also play a critical role in brain function, cell growth, and maintaining overall health.
Omega-3 Fatty Acids
Omega-3 fatty acids are one type of EFA that are important for human health. These fatty acids are mainly found in fatty fish, such as salmon, mackerel, and tuna, as well as in flaxseeds, chia seeds, and walnuts. There are three main types of omega-3 fatty acids:
Alpha-linolenic acid (ALA): ALA is found in plant-based sources like flaxseeds, hemp seeds, chia seeds, walnuts, and certain types of vegetable oils. The human body can convert ALA into EPA and DHA, albeit inefficiently.
Eicosapentaenoic acid (EPA): EPA is found in fatty fish and fish oil. It is known for its role in reducing inflammation and supporting heart health.
Docosahexaenoic acid (DHA): Like EPA, DHA is also found in fatty fish and fish oil. DHA is crucial for brain development and function, especially during the early stages of life.
Omega-6 Fatty Acids
Omega-6 fatty acids are the other main type of EFA. These are found in a wide variety of foods, including vegetable oils like sunflower, corn, and soybean oil, as well as nuts, seeds, and poultry. The most common omega-6 fatty acid is linoleic acid (LA), which can be converted into other omega-6 fats, including arachidonic acid (AA).
Linoleic Acid (LA): This omega-6 fatty acid is found in various seeds, nuts, and their derived oils. LA plays a crucial role in cell function and maintaining the integrity of the skin barrier.
Arachidonic Acid (AA): This fatty acid, derived from LA, is involved in various bodily functions, including immune response and inflammation.
The Importance of Balance
While both omega-3 and omega-6 fatty acids are essential, maintaining an appropriate balance of these nutrients in the diet is crucial for optimal health. Historically, humans consumed these EFAs in roughly equal proportions. However, the modern Western diet typically includes far more omega-6 fatty acids than omega-3s, primarily due to the increased consumption of processed foods and oils. This imbalance is thought to promote the pathogenesis of many diseases, including cardiovascular disease, cancer, and inflammatory and autoimmune diseases.
The Benefits of Essential Fatty Acids
The importance of omega-3 and omega-6 fatty acids extends beyond simply being necessary for survival. They have various health benefits, including:
Heart Health: Omega-3 fatty acids, particularly EPA and DHA, have been shown to reduce inflammation and lower the risk of heart disease.
Brain Health: DHA is crucial for brain health and function, supporting memory, mental performance, and preventing age-related cognitive decline.
Inflammation and Immunity: Both omega-3 and omega-6 fatty acids play a role in the body's inflammatory response. While omega-3s generally reduce inflammation, omega-6s (specifically AA) can promote it, but this is not always a bad thing. Controlled inflammation is a necessary part of the body's immune response to injury or illness.
Skin Health: EFAs help maintain the health and integrity of skin cells, reducing premature aging and keeping the skin hydrated.
Conclusion
Essential fatty acids, specifically omega-3 and omega-6, are vital components of a healthy diet. While they are found in a wide range of foods, it is important to strike a balance in their intake to ensure optimal health benefits. In addition to being a key energy source, they play significant roles in various bodily functions, including brain function, heart health, inflammation, and skin health. For those who find it difficult to obtain these nutrients from their diet, dietary supplements are also an option. However, it is always recommended to seek professional advice before starting any supplement regimen.
Most Recommended