Green Tea Extract: Here is Why You Should Care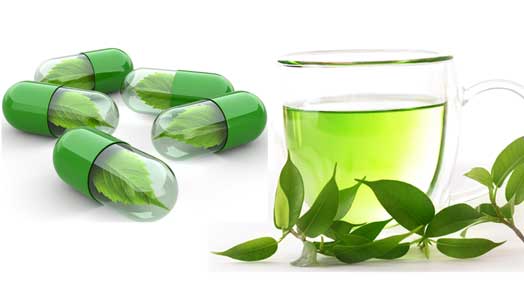 There are a lot of talks about green tea extract in the health industry. It seems that more and more products boast about having it in their ingredients. They somehow automatically assume that people are just going to jump up and buy what they are selling but the problem is that their product promotions about this supposedly great ingredient appear much more like great marketing hype. There just so happens to be some real benefits associated with this substance.
Hey, green tea extract! Big deal! After all, green tea is sold in the supermarket right next to the regular Lipton. You can pick some up at the gas station when taking a break from a normal routine of soda. So why should anyone pay extra attention to products that claim they have the extract in them? Anyone that knows the importance of antioxidants already realize the benefits of this substance.
Green tea is naturally full of antioxidants.
This is why many people drink it on a regular basis. Antioxidants fight those nasty little free radical thingies that just love to cause cancer and aging. Having a cup of green tea as part of your regular routine is good for you, but more is better. (green tea extract)
Yet, who wants to drink gallons of green tea every day?
Most people have trouble enough just getting the proper amounts of water they need. It is not like green tea is a fun replacement for juice and soda. Some people just do not like the taste. So what can they do to get the maximum amounts of tea in their system and experience all the awesome benefits? They can take get.
It is beneficial because taking just a small dose of green tea extract is the equivalent of dinking several glasses of green tea. This is useful not only to those who do not like the taste of green tea, but also those who do enjoy it, but can simply never drink enough to get the maximum benefit. Green tea extract is also important because it can add a power punch to a variety of products that go both on and in the body.
The power of tea to fight off cancer has been well documented.
This antioxidant action does a lot to protect the body's cells from damage. It also fights off liver damage, prevents inflammation, controls blood sugar levels, and even promotes weight loss. Other benefits of green tea extract include protection against tooth decay, slowing the aging process, and lowering cholesterol and blood pressure. The extract has even been successfully used topically to get rid of acne. Needless to say, this one little natural substance does a whole lot to promote longevity and good health weight loss.
You might not be a big green tea drinker, but taking the extract can do some amazing things for your body and your life. If you are not using this all-natural product already, then it is time to start.
Most Recommended