Healthy Brown Bag Lunches That Are Good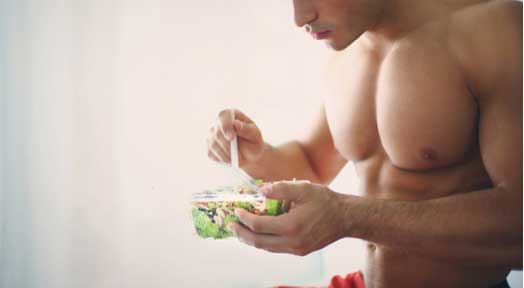 There're many reasons why it's always a good idea to bring healthy brown bag lunches wherever you go. It'll save you money, time, and you get to relax and enjoy your lunch instead of fighting through crowds and traffic as you rush out to get a bite to eat. Also, when you're brown bagging your lunch you'll almost always consume fewer calories and less fat.
Try out these healthy brown bag lunches.
If you want to create healthy brown bag lunches, then you want to start with your grains. Sandwhiches, wraps, and pitas are conveient on the go and can be a great staple for any lunch. Whole-grain breads like rye and wheat are healthier than white bread, and they'll hold their consistency much better until lunch time rolls around. Whole-grain pita bread and bagels are much sturdier breads for sandwiches too.
Next, you want to load up on vegetables. Unfortunately, most people don't eat enough veggies, especially when dining out. Since you're making your own lunch there's no reason why you can't serve yourself up a generous portion for every meal. Want a few pointers? Here are a few delicious ideas for healthy brown bag lunches:
Tuna Pita Sandwich
Use a light tuna that's packed in water and not oil, and serve it in a healthy whole-wheat pita pocket. Top it off with 3 tablespoons of your favorite fat-free salad dressing, a dash of tangy horseradish mustard, lettuce, and a few slices of tomato for a protein-rich sandwich.
Vegetarian Delight
Combine feta or bleu cheese with tomatoes, cucumber, chick peas, spinach, brown rice and quinoa and toss with a dash of vinaigrette for a mouth watering, protein packed vegetarian bowl for a healthy brown bag lunches.
Turkey All the Way
It only takes a few minutes to whip up a turkey sandwich with a side of fresh fruit. Start with two slices of hearty whole-grain bread, and four slices of smoked turkey, lettuce, and tomato, to be topped off with a spread of Dijon mustard. On the side you can pack a banana, some grapes, and maybe a few strawberries. It's simple, nutritionally complete, and ever so delicious.
Wrap It up healthy brown bag lunches
Sandwich wraps made from whole wheat tortillas can be stuffed with lean cold cuts or tasty low-fat cream cheese and topped with slices of vegetables. If that's not your thing, you can even make a peanut butter and jelly sandwich healthier by slapping it into a wheat wrap.
Mini-Burritos
Rolled with pinto or black beans, Spanish rice, tomato salsa and a tortilla, is nothing less than a little taste of Mexico. These delectable little morsels can be eaten hot or cold depending on your preference.
Grilled Chicken Sandwich healthy brown bag lunches
And who can forget the wonderful taste of chicken? Take a slice of grilled chicken breast with two slices of whole wheat bread, topped off with spinach, avocado slices, fat-free yogurt, unsalted almonds, and dried cranberries.
These are just a few ideas to tickle your taste buds. Get creative and come up with combinations of your own. Stay heart healthy when making your brown bag lunches and you'll have the opportunity to enjoy them many years longer.
Most Recommended