Healthy Holiday Eating Tips for Fall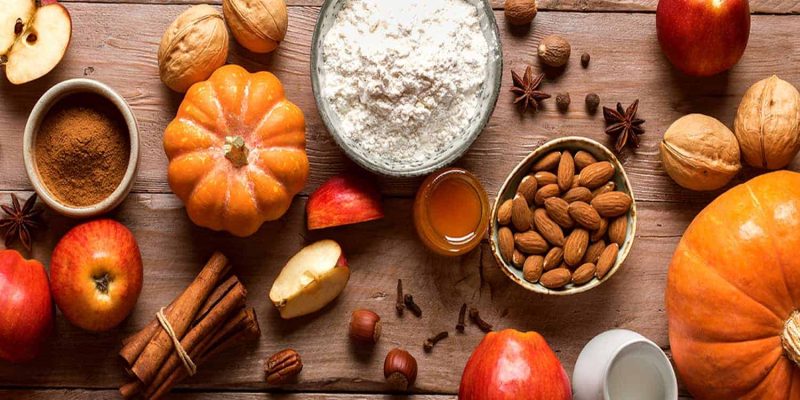 There is something about the autumn season that brings a certain nostalgia. The hot summer days are over and it's time to transition into the winter. It's is the season of harvest and a wide variety of fruit and vegetables. It's also the beginning of indulgent eating and unfortunately for most, the dreaded weight gain. However, if you want to enjoy all of the season's festivities and decadent foods without totally wrecking your diet. We have put together a guide just for you to navigate the season. Check out these healthy holiday eating tips as the weather cools down, and the season of harvest is in full swing.
Best Healthy Holiday Eating Tips for Autumn:
Eggplant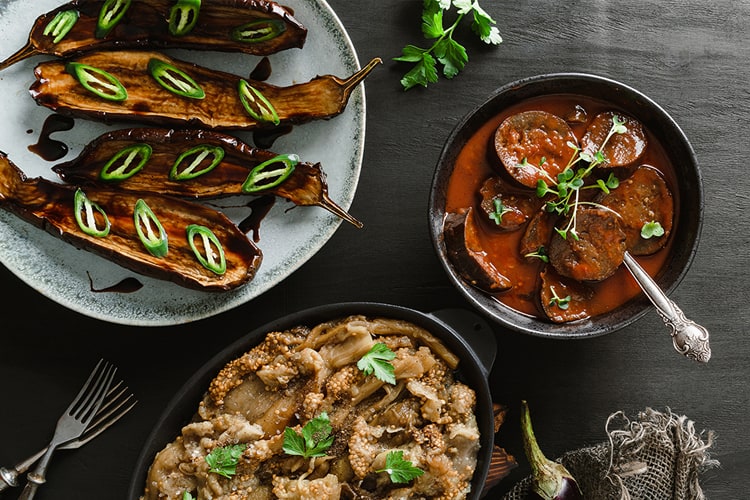 Eggplant contains the compound Nasunin which helps protect your brain cells from oxidation. Research shows that eggplants can be a powerful agent to combat cancer-causing cells. Regular consumption can also lower cholesterol, and is an effective antivirus. The benefits of eggplant are numerous. You can prepare eggplant, in several ways and in many dishes. You can add sliced eggplant to lasagna in place of noodles. Or chop it up and add to stir-frys, or even baked or fried and dipped in a sauce as a fulfilling appetizer. This purple food comes with great nutrients for the autumn season and is a great addition to your healthy holiday eating tips.
Blueberries healthy holiday eating tips
We all have heard how berries are good for your health as they are packed with antioxidants and are low in calories. One of the top superfood berries in the healthy holiday eating tips for autumn is the almighty blueberry. Although berries are a summer food, there are large varieties that are available throughout the Fall season that can be a great addition to your diet. You can always stock and freeze them to enjoy them throughout the season as part of your smoothies for breakfast and enjoy in baked goods and jams. Since its unique taste makes it a great addition to desserts, you can have your guilt-free calorie consumption this fall season.
Pomegranate
One of the most beautiful fruits in the world is the amazing pomegranate. Its rich ruby red seeds are packed full of healthy immune-boosting benefits that are also pleasing to the taste buds. One of the healthiest and fun things you can do in the autumn season is to add pomegranate treats and juices. They contain an impressive amount of fiber, vitamins, protein, folate, and potassium. Regular consumption reduces the build-up of fat around your arteries, which makes it a great food to combat cardiovascular conditions. It's also recognized to have three times the amount of antioxidants of red wine. Because of its diverse taste, you can add this fruit to your salad, pancakes, or in your holiday cocktail to add a healthy twist.
Apples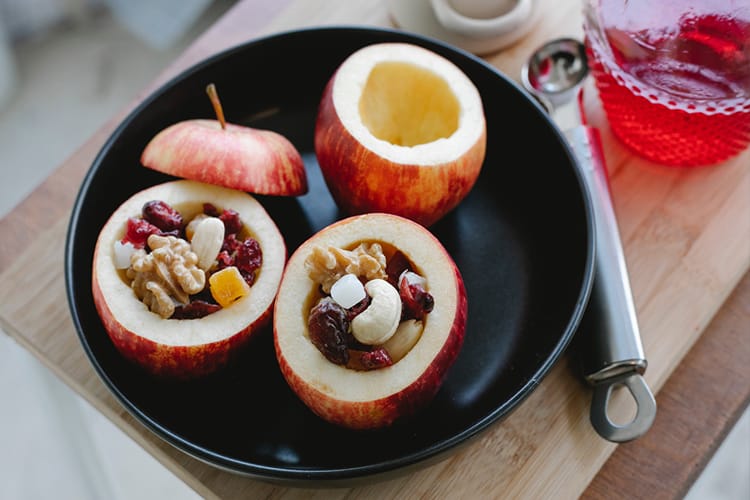 One of the most popular foods in the season of autumn is apples. Making them very hard to miss in this season and an absolute must for our healthy holiday eating tips list. With the availability of a wide variety of colorful apples, you can pick different varieties every time you visit the store. There are many apples that can store for several months and can be enjoyed throughout the year. Because of their taste and texture, apples can be mixed and matched for various diets and meals.
Cranberries
Another berry that is popular in the autumn season and is one of the favorites among nutritionists is cranberries. They contain compounds called anthocyanins, which have antioxidant and anti-inflammatory agents. They are undoubtedly one of the most favored and loved berries among all age groups. Cranberries improve bladder health and help fight cancer-causing cells that lead to breast cancer, prostate, lung cancer, and colon cancers.
Pears
Pears are great all year long but are without a doubt one of the staple foods for healthy holiday eating tips. Since pears are a great source of fiber, low in calories, and are sweet on taste, the texture makes them great to add to all types of dishes this season. Even if they are pretty hard when you buy them, they will soften up in the following days, making it easier for you to eat on salads like spinach, pear, pecan salad with balsamic dressing. They also make amazing desserts like the favorite fall-themed pear crisp with a salted bourbon caramel topping.
More healthy holiday eating tips to use this fall
Resist the urge
People tend to eat more during the holidays season, that's no surprise. Step number one is to enjoy the treats of the season without eating everything you see in front of you. Make sure you are keeping up with your exercise routine so you maintain your balance of calories in calories out (CICO.) Overindulging and eating too much will not only undo all the efforts that you have worked hard for throughout the year but will set you back mentally on your efforts moving forward. So enjoy the season but get a healthy mindset and have a workout plan to make up for overindulgences.
Bask in the scenery and food
How can you say no to a holiday Martini or slice of mom's apple pie? When you are visiting with family, or out at events you should never deprive yourself of all the good food that is available to you. After all, why would someone go to gatherings with strict restrictions? As part of healthy holiday eating tips, when you cannot control all the delectable and scrumptious food, it is advisable to stick to the good old portion control routine. Eating all the good food but in small portions. That way you can sample everything without adding a ton of calories or offending anyone's famous recipes.
Keep walking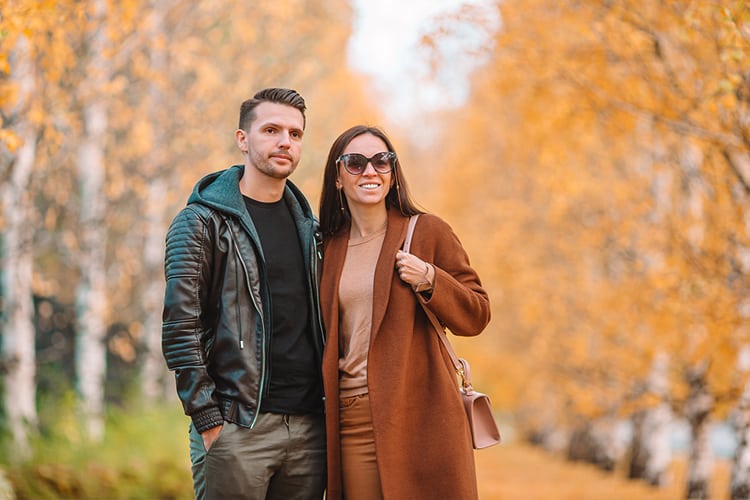 The secret ingredient as part of healthy holiday eating tips is to make the effort to walk more in your everyday life instead of driving or calling an Uber. Logging in those extra steps by walking a few blocks to the grocery store or walking around in an outdoor festival will give you the extra wiggle room to consume more calories. You would be surprised at how adding a few miles of walking to your day can improve your cardiovascular health, enhance your mood, and lower your blood pressure.
These autumn superfoods and exercise tips are designed to fit a healthy lifestyle that matches the season perfectly. It is important to remember that you did a lot of hard work to get your perfect summer body. So you don't have to let it go just because the weather has become cooler and it's hard to find the motivation to work out. Fall outdoor exercise can be fun and very rewarding. Incorporating these simple eating and exercise tips in your lifestyle will help you transition and stay fit in any season.
Most Recommended