Top Healthy Snacks you Can Take on the Go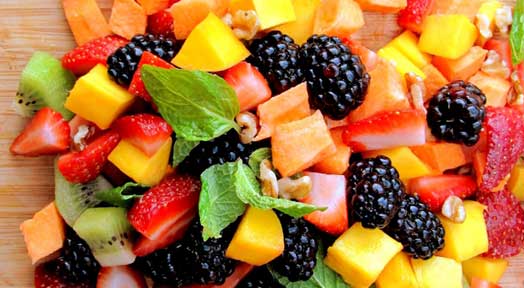 In this current day and age, you won't need anybody to tell you just how precious time actually is and how valuable this commodity can be on a daily basis. If you're like most people, it will seem as if no matter how early you wake up in the mornings, or how well you plan your time, there simply aren't enough hours in the day. If we're lucky we may find enough time to consume a quick breakfast which is more often than not nothing more than a slice of toast with a little spread on it perhaps. But what about if we're on the go? If we're out and about, whether it be for business or personal reasons, we often forget to eat something like a healthy snacks, despite the fact that eating is absolutely vital for our health. If we are out and about and on the go on a regular basis, healthy snacks can prove incredibly beneficial.
Top 5 healthy snacks to eat on the go
Toasted chickpeas
When we're snacking we want to be eating snacks that are healthy foods in order to manage our weight and promote general well-being. For this reason, toasted chickpeas are absolutely fantastic and so easy to make. Simply take some canned chickpeas, drain them well, and then fry them in a frying pan in a little olive oil for a couple of minutes, before coating them in the seasoning of your choice. Next, bake them in an oven until they're crunchy and a golden brown color.
Carrot sticks and hummus
Hummus is once again made from chickpeas, which are packed full of vitamins, minerals, fiber and protein too. Carrots are naturally low in fat and they too are rich in vitamins and minerals, including beta carotene. For a quick and easy snack on the go, simply slice some carrot sticks the night before, place in a simple zip lock bag, and grab a pot of hummus to dip them in.
Fresh fruit
Fruits is simply ideal when it comes to healthy snacks for on the go, and it's as if they were created to be consumed on the go for this very purpose. Simply grab a lunch box or zip lock bag, and place your favorite fruits inside. For a little variety, why not make a quick fruit salad? Just make sure you bring a fork or spoon along with you, or else it could get messy.
Baked Kale chips
Kale is a superfood that possesses numerous health benefits, and for this reason, this snack is one of the healthiest and delicious ones you could ever imagine. To make kale chips, simply take some kale leaves, and bake them in the oven until they turn crispy. To replicate salt and vinegar potato chips, simply add a little sea salt and apple cider vinegar to the chips, give a good toss, and dig in.
Yogurt and seeds healthy snacks
For an energy laden high protein snack, why not grab yourself a small pot of natural yogurt, and a small bag of your favorite seeds. Pumpkin seeds or sunflower seeds work especially well. When you're ready to eat, simply add a few handfuls of seeds to the yogurt, and enjoy. The yogurt is rich in protein and healthy bacteria, whilst the seeds contain healthy fats, protein, and minerals including zinc and iron.
Most Recommended