Homemade Granola Bars That are Healthy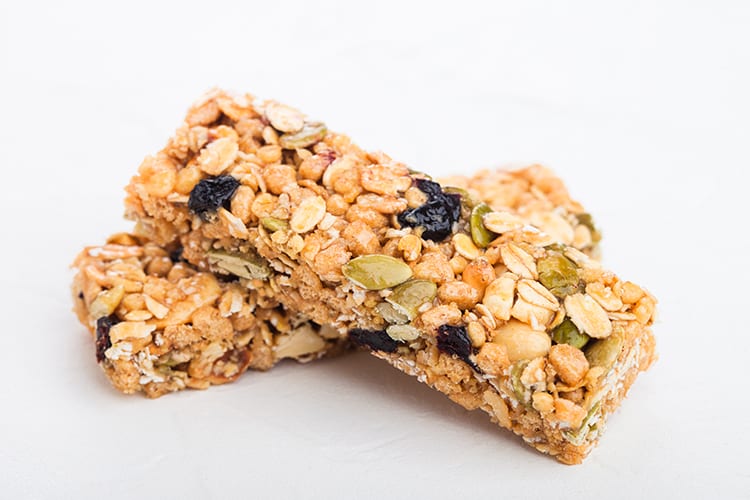 Healthy eating is a pivotal aspect of leading a wholesome lifestyle. However, amidst the hustle and bustle of life, it's often difficult to prioritize healthy food options. Healthy Homemade Granola Bars can serve as a game-changer, offering nutrition and convenience rolled into one. These power-packed bars, brimming with whole grains, nuts, seeds, and dried fruit, can be easily made at home, eliminating artificial flavors, excess sugar, and preservatives found in store-bought variants.
Healthy Homemade Granola Bars: A Crunchy Delight
The best part of making granola bars at home is the flexibility they offer. You can personalize them to your liking, tailoring the ingredients to your dietary needs or preferences. So, let's delve into the world of these delicious, nutritious bites and uncover their health benefits and how you can make them at home.
The Magic of Healthy Homemade Granola Bars
Granola bars have often been dubbed as "health food." However, the credibility of this claim depends largely on the ingredients used. A genuinely healthy granola bar will typically have a mix of whole grains (like oats), a variety of nuts and seeds, dried fruit, and a minimal amount of sweeteners.
Whole grains like oats are rich in fiber, which aids in digestion, promotes a feeling of fullness, and may help in weight management. Nuts and seeds, on the other hand, offer a bevy of benefits from heart health to anti-inflammatory properties, thanks to their healthy fats, protein, fiber, and antioxidants. Dried fruits add a natural sweetness and fiber boost, along with an array of vitamins and minerals.
Choosing to make granola bars at home enables you to regulate the sweetness, thus maintaining a healthier sugar content. This way, you can opt for natural sweeteners such as honey, maple syrup, or dates, which provide essential nutrients along with sweetness.
Healthy Homemade Granola Bars: A Recipe to Savor
To get you started, here is a simple and nutritious granola bar recipe. These bars are free of refined sugar, packed with protein, fiber, and healthy fats.
Ingredients:
2 cups of old-fashioned oats
1 cup of nuts (your choice, e.g., almonds, walnuts, cashews)
1/2 cup of seeds (like chia, flax, or sunflower seeds)
1 cup of dried fruits (raisins, apricots, cranberries, etc.)
1/2 cup of honey or pure maple syrup
1/4 cup of natural peanut butter or almond butter
1/2 teaspoon of vanilla extract
A pinch of salt
Instructions: homemade granola bars
Preheat your oven to 350°F (175°C). Spread the oats and nuts on a baking sheet and toast for 10-12 minutes, stirring once or twice.
Once toasted, transfer the oats and nuts to a large bowl and add seeds, dried fruit, and a pinch of salt. Mix well.
In a small saucepan, warm the honey or maple syrup and nut butter until they meld into a smooth liquid. Remove from heat and stir in the vanilla extract.
Pour the warm liquid over the dry oat mixture, stirring well until everything is evenly coated.
Line an 8×8-inch baking pan with parchment paper. Transfer the granola mixture to the pan and press it down firmly to ensure the mixture bonds together.
Let the granola cool completely, ideally in the refrigerator for about 2 hours, to make it easier to slice.
Cut into your desired size of bars or squares and voilà, your healthy homemade granola bars are ready!
Remember, this recipe is flexible. Feel free to experiment with different combinations of nuts, seeds, and dried fruits. You can even add dark chocolate chips or a drizzle of melted chocolate on top for an antioxidant-rich treat.
Storing Your Homemade Granola Bars
Homemade granola bars can be stored in an airtight container at room temperature for about a week or in the refrigerator for up to a month. For longer storage, you can freeze them and thaw as needed.
The Takeaway
Healthy homemade granola bars are an ideal snack option, perfect for any time of the day. Whether it's for a quick breakfast on-the-go, a mid-morning snack, or a post-workout fuel, these bars can fit in seamlessly with your routine. They not only offer the right balance of carbohydrates, proteins, and healthy fats but also satiate your sweet tooth without a surge of guilt.
Making granola bars at home offers you control over the ingredients, ensuring they align with your dietary preferences and needs. Plus, the process of making them can be a fun, culinary adventure for you and your family. So, don your apron and prepare to discover the joy of making and eating these healthy, homemade granola bars!
Most Recommended