How To maintain Weight Loss Long Term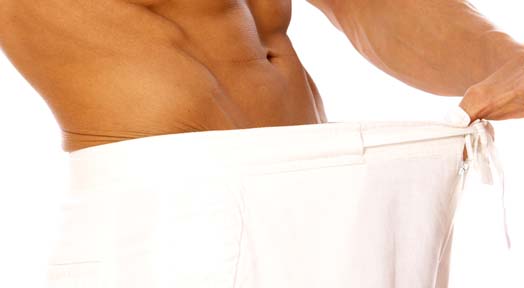 Going shirtless can potentially be embarrassing for some people, especially if they're not in the kind of shape which they were hoping they would be. It's all well and good if you've got a set of broad shoulders, a six pack, and a lean muscular body, but if you're flabby and overweight, you may feel slightly uncomfortable about stripping off in public. Many of you will diet and exercise more, and you'll obviously lose weight as a result, the problem thereafter is sustaining your weight loss, keeping it off and keeping it going. If you're worried about how to maintain your weight loss long term, you shouldn't because there are things you can do to help keep things going at the rate they are.
Tips to maintain your weight loss long term after your diet is done
Adopt the right frame of mind
If you wish to maintain your weight loss, lose even more weight, and get yourself the body that you've always dreamed of, you'll need to ensure that you get yourself into the right frame of mind before you go any further. If you're negative, moody, tired, and irritable, and are just not enjoying yourself in the slightest, you're setting yourself up to fail. Instead, picture yourself at the weight you want to be, try to look forward to the healthy meals you're going to be eating, and try to be as positive as you can possibly be.
Never go hungry
Maintain weight loss long term, Have you ever craved a greasy pizza or burger AFTER you've eaten a satisfying meal that filled you up? No, you wouldn't have done so, because your body is full and will no longer require food. When we get hungry, we begin to crave junk foods and foods which we shouldn't eat, which is why people say not to go shopping hungry, because if you do, you'll fill your basket full of junk food rather than healthy food. If you feel yourself growing hungry, or craving junk, simply eat a healthy, low-fat snack instead, followed by a glass of water, and within 5 minutes you'll feel fine again.
Mix things up tp maintain your weight loss
The body has a great memory and has a great ability to quickly adapt to things and build up resistances. This is especially true when it comes to diet and exercise. If you go from eating junk food all day, and hardly moving, to eating healthy, wholesome, natural foods, as well as doing more exercise, within the first couple of weeks at least, you'll lose a lot of weight.
As time goes by however, the amount of weight you lose will begin to slow down, and although you'll still be losing weight and making progress, it will take much longer. This is because the body is now used to what you're eating and drinking, and how much exercise you're doing. To try and shock the body, every six weeks or so, you should try to eat different foods and follow a different exercise routine. This will help you maintain your weight loss and ensure that the body doesn't become complacent.
Most Recommended