Lose 10 Pounds In a Month: A Guide for Men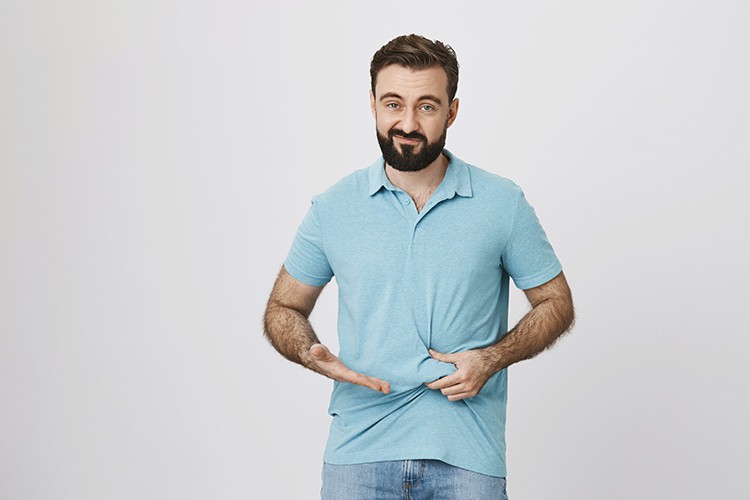 Losing weight, especially shedding those final stubborn pounds, can often feel like a Sisyphean challenge. As a man, societal expectations might pressure you to maintain a certain physique or fitness level, even when life's other demands take precedence. But what if you were told that with the right approach, you could lose 10 pounds in just one month? The journey requires dedication, discipline, and a solid plan. Here's your guide.
Lose 10 Pounds In a Month: A Guide for Men
1. Understand Your Baseline
Before embarking on any weight loss journey, it's crucial to understand where you stand. Calculate your Basal Metabolic Rate (BMR) – the amount of energy your body needs at rest. There are numerous online calculators available that factor in age, weight, height, and gender.
2. Create a Caloric Deficit
To lose one pound of fat, you'll need a deficit of about 3,500 calories. Therefore, to lose 10 pounds in a month, you'll need to burn 35,000 calories more than you consume. This translates to a daily deficit of 1,166 calories.
Diet:
Quality Over Quantity: Prioritize whole foods. Think lean proteins, complex carbohydrates, and healthy fats. Avoid sugary drinks and excessive processed foods.
Portion Control: Just because food is healthy doesn't mean you can eat it in large quantities. Familiarize yourself with serving sizes.
Hydrate: Drink at least 8 glasses of water daily. Often, our bodies mistake thirst for hunger.
Limit Alcohol: Alcohol can contribute to unnecessary calories. Limit or eliminate it for the month.
Exercise: lose 10 pounds in a month
Strength Training: Muscle burns more calories at rest than fat. Incorporate resistance training into your routine.
Cardio: Cardiovascular exercises like running, swimming, or cycling can maximize calorie burn.
Stay Active: Take breaks from sitting, opt for walks, and choose stairs over elevators.
3. Prioritize Sleep
Adequate sleep (7-9 hours for most adults) is a cornerstone of weight loss. Poor sleep can affect hunger hormones like ghrelin and leptin, making you feel hungrier and less satisfied after eating.
4. Manage Stress: lose 10 pounds in a month
Chronic stress can lead to overeating and unhealthy food choices. Find ways to cope, whether it's through meditation, reading, sports, or other hobbies.
5. Stay Accountable: lose 10 pounds in a month
Track your progress. Whether you use a journal, an app, or just a buddy system, monitoring your meals, workouts, and weight can help you stay on course.
One advantage men generally have is a higher proportion of muscle mass compared to women. This means that with consistent strength training and protein intake, men can accelerate their metabolism, leading to more efficient calorie burning.
The Realistic Perspective
While the goal is to lose 10 pounds in a month, it's essential to realize that everyone's body is different. Some may shed weight faster, while others may find it more challenging. The critical point is to remain committed and not be discouraged if you don't hit the exact target.
Consistency is Key: lose 10 pounds in a month
One month might not seem like a lot of time, but it's enough to kick-start meaningful change. The habits you cultivate during these 30 days can set the stage for long-term, sustainable weight loss and overall health improvement.
In Conclusion
Losing 10 pounds in a month for men is achievable with a disciplined approach to diet, exercise, sleep, and stress management. Remember, it's not just about the number on the scale but also about how you feel, your energy levels, and your overall health. Stay committed, trust the process, and you'll see the results you're striving for.
Most Recommended