Healthiest Seafood Recipes for Weight Loss

Love seafood but not sure about the healthiest seafood to eat that will compliment your weight loss efforts and won't sabotage your diet? Healthy seafood is all around us, you can find it in stew, chowder, pasta recipes, appetizers and countless dinner ideas. It is rich in essential nutrients and provides important health benefits. This is enough reason to make seafood a part of your well-balanced diet. Fish is a great source of protein and good fats such as omega-3 fatty acids that the human body cannot produce on its own. Millions of people around the world rely on healthy fish and shellfish as their main source of protein. The great thing about seafood is it contains less cholesterol than other animal proteins and is excellent for your heart health. So it comes as no surprise that regular consumption can provide you with a wide array of health benefits.
With this article, we will give some important information about the delicious and healthy seafood you should include in your diet.
Lobster Tail healthiest seafood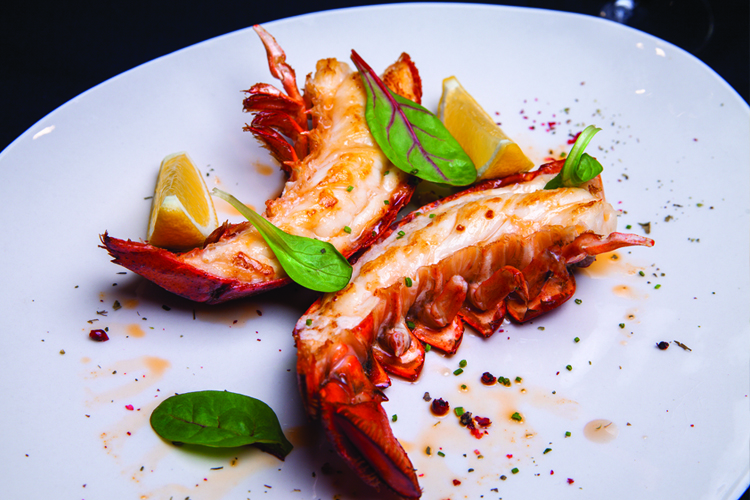 Besides being rich in taste, the many species of lobsters are rich in choline that is helpful to keep your nervous system working efficiently. A 3 oz. serving of lobster contains roughly 1 gram fat, 19 grams of healthy proteins and 89 calories. All of which makes it an amazing source of lean protein. It also keeps you full for longer and acts as an energy booster.
If you are looking for some good lobster recipes you can try lobster bisque, the lobster roll or even the famous lobster thermidor.
Salmon healthiest seafood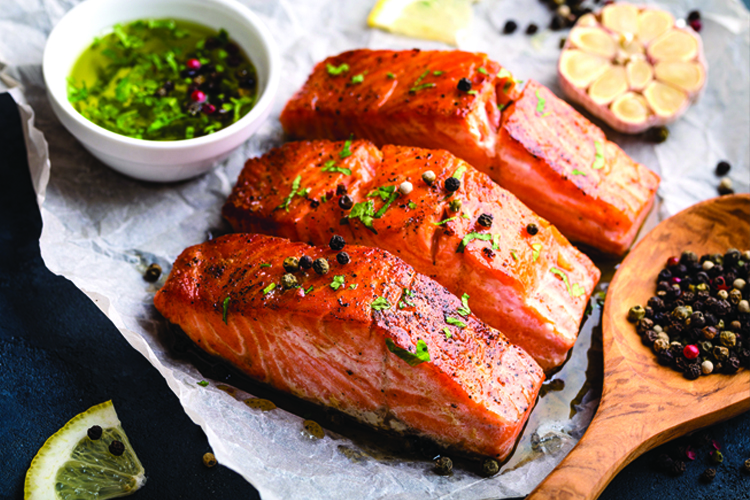 Salmon is definitely one of the healthiest seafood and is a powerhouse superfood and one of the healthiest seafood choices and overall best addition to your diet. People often argue over picking wild salmon or farmed salmon as a superior choice. But, if you are not looking for a cheaper option then pick wild salmon. A 3oz filet of wild salmon is a rich source of omega-3 fats 11 grams, protein 17g with 177 calories. Salmon is also an amazing source of vitamins, minerals and is low in saturated fats and zero carbs. So if you are on the Keto Diet try this salmon recipe for a delight to your taste buds and body.
Sardines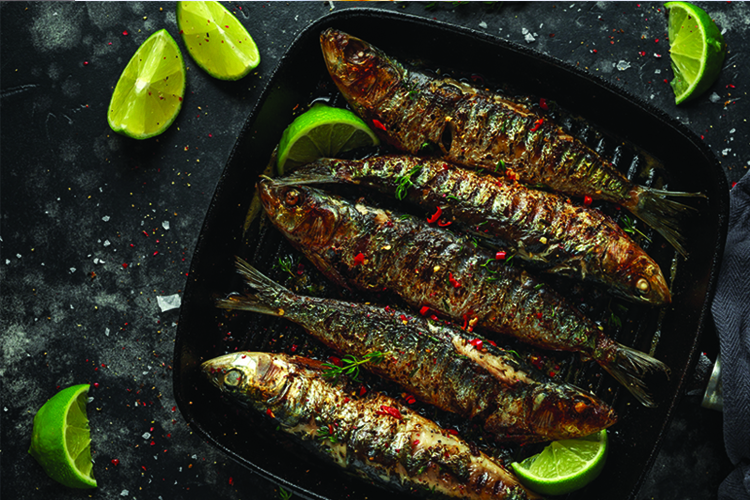 Sardines are an healthy oily fish sufficiently rich in vitamins specifically vitamin-D this put it in one of the healthiest seafood category.  This superfood contains more omega-3 fatty acids, calcium, potassium and iron when you compare it head to head sardines vs salmon. The nutrition content of one serving of sardines in a can contains 90 calories, 20g of fat, and 20g of protein. The canned sardines are easily available and have the same health benefits as fresh sardines. You can eat it by pouring it over your salad or topping a sandwich. There are also several sardine recipes for curries and pastas. 
Shrimp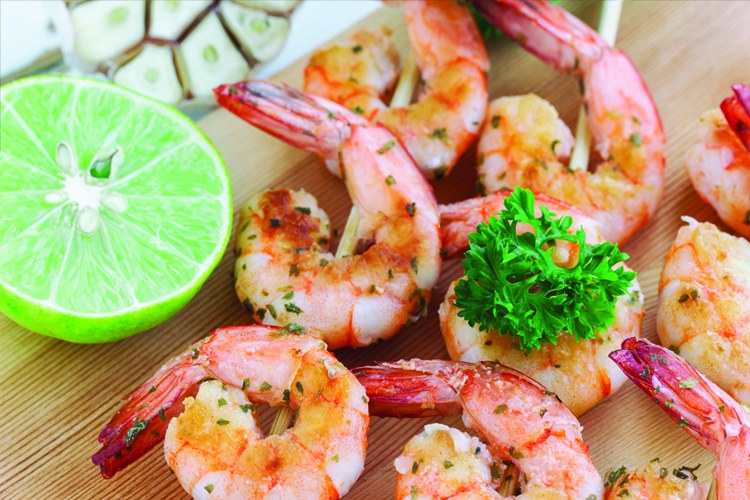 Consumption of shrimp gives you the best of the healthiest seafood fish. It can improve your brain function, bone health and help you manage your weight. The nutrition facts of a 3oz portion (7-8 large size shrimp) have 84 calories, 2g of fat, and 19g of protein. Other health benefits of shrimp are they are low in cholesterol which reduces your risk of getting cardiovascular diseases. Besides, shrimp contains plenty of iodine to enhance the thyroid function of your body. A few healthy shrimp meals are scampi, shrimp and grits and shrimp tacos.
Crab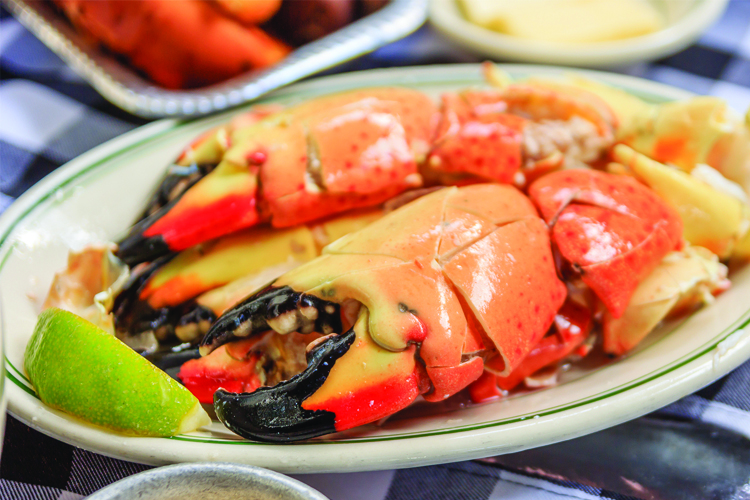 Crab offers incredible nutritional benefits and also one of the healthiest seafood. They are abundant in protein 16g, low in fat 1.3g and 82 calories per 3 oz serving of crab meat. Stone crab is a variety of crab found in the warm waters in the Miami and Key West areas of Florida. It is rich in magnesium and selenium. It is also a great sustainable seafood source with lots of crab meat since only the claws are served. Stone crabs are live caught and after their claws are harvested they are returned to the warm waters. The crabbing season is October – May, giving the population time to thrive and regenerate. 
Oysters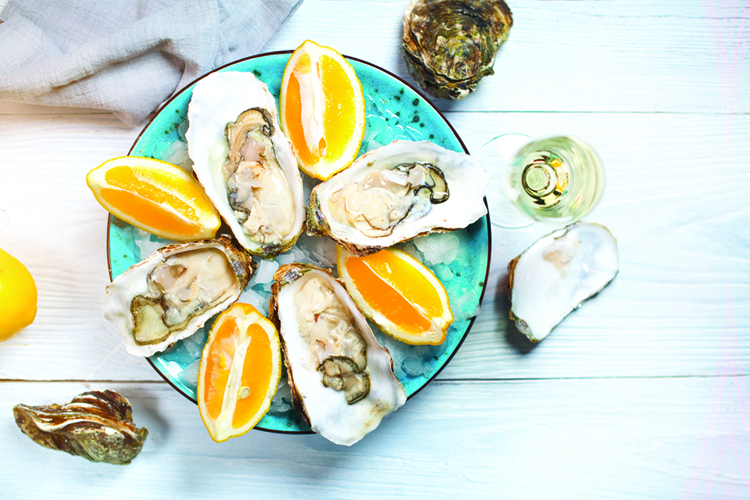 Oysters are no doubt one of if not the healthiest seafood choice to eat as they contain high levels of omega 3. A 3oz portion (6 medium oysters) has 3g fat, 57 calories and 12g of protein. It also has more than 40% of the recommended iron levels. The health benefits also include vitamins A, C, B12, and E. Oysters are also higher in zinc, copper and phosphorus vs clams, its rival shellfish.
Mackerel healthy fish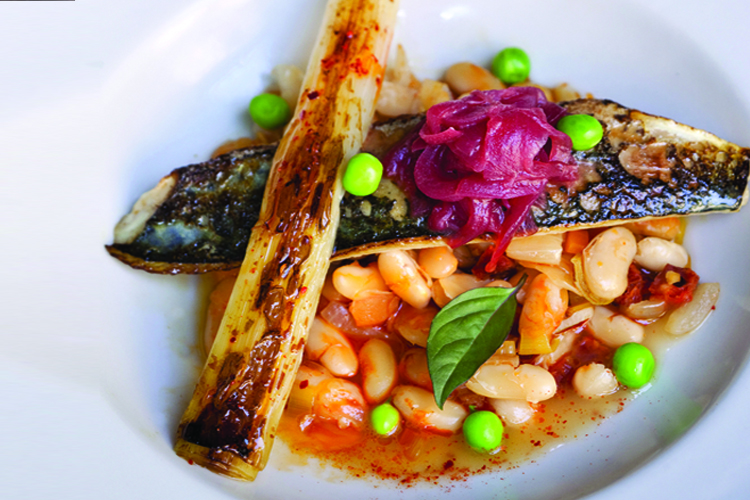 Mackerel is a strong-flavored seafood. It is packed full of nutrition benefits like omega-3 fatty acids with 15g per serving (3oz size). It is also rich in protein 20g and has 223 calories per serving. Mackerel is an international favorite that pairs exceptionally well with vibrant seasonings. You can find Mackerel in many Korean, Japanese and Caribbean recipes.
Scallops healthiest seafood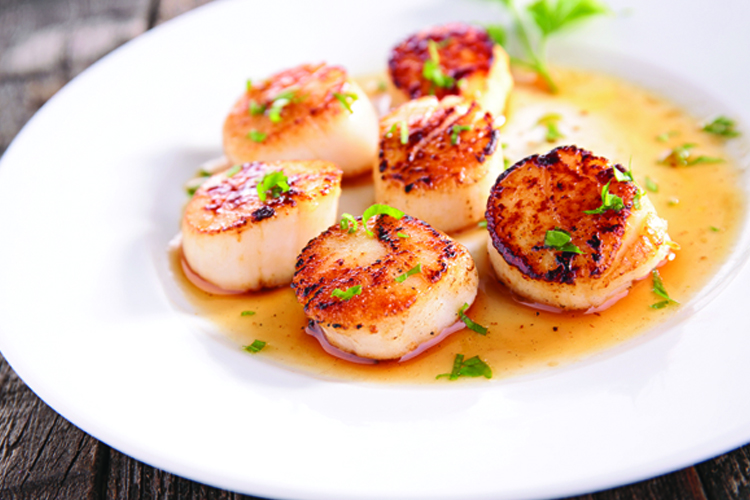 Scallops are one of the healthiest seafood and are a great healthy seafood choice you should add to your diet. They are generally low in toxins and are rich in protein. The nutrition facts of a typical 3oz serving (10-11 medium sized scallops) have 20g of protein, 1.4g of fat and 95 calories.  Making them an amazing weight loss food and also a delicious addition on pasta recopies or in a light oil dipping sauce. They come in different sizes, from tiny baby scallops to the large Atlantic variety.
Cod Fish healthy fish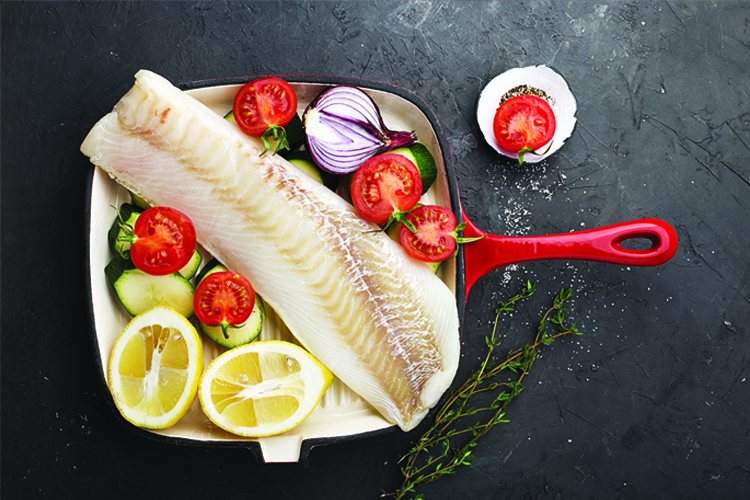 Cod is easily one of the healthiest seafood choices to eat due to the abundance of its health benefits. One 3 oz serving has less than 1g of fat, 89 calories and 19g of protein. It also contains a variety of important nutrients like omega-3 fatty acids, vitamin A, E, B12 and vitamin B6. These are all excellent for keeping various health conditions at bay. If you are wondering how to cook cod fish, it is one of the easiest fish to prepare. You can top it with your favorite seasonings and bake it in the oven at 400 degrees F for 10 minutes. Another option is pan fried on the stove top with Mexican seasoning and a dab of olive oil works great for cod tacos or cod fritters.
Clams healthiest seafood
Clams are extremely high in nutrition with a variety of health benefits and is one of the healthiest seafood. A 3oz serving provides 22g of protein, with only 2g of fat and 126 calories. They are rich source of iron, minerals, Omega- 3 fatty acids, and nutrients that stimulates the production of sex hormones. All of which are great for maintaining sexual health and helping in cancer-prevention. If you are searching for a great recipe on how to cook clams, try this clams in garlic butter wine sauce.
It is no surprise that some of the healthiest seafood is a great source of nutrition. They are a superb source of low-calorie protein. They skip the fat and cholesterol that we can do without. Some variants of seafood come with high levels of mercury so it is crucial that you do bit of research and buy from reputable sources.
Most Recommended