Best Paleo Diet: Why Is It So Effective And Healthy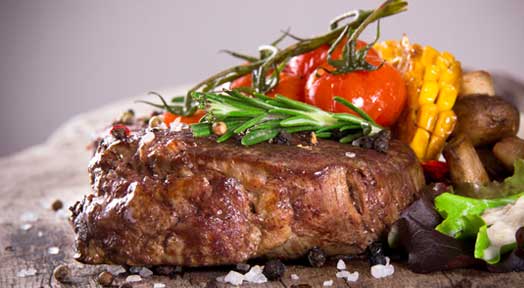 Let's face it, everywhere we look there's some advertisement or another, celebrity endorsed faddy diet in our faces, promising that if we stick with it for at least a few days, we can drop around 20 or 30 lbs of bodyweight, while increasing our lean muscle mass and feeling great in the process. Needless to say, most of these diets are absolute nonsense, but occasionally, you come across one that actually works. In this instance, that one diet that works is one which is known as the Paleo diet.
Is the paleo diet effective
So what is the paleo diet?
The paleo diet is sometimes known as the caveman diet, due to the fact that the diet basically involves us eating the same types of foods that our ancient caveman ancestors used to eat back in the paleolithic era. Back then, there was no processed foods, no shops, no farming, and no wheat or grain products. The food they ate was either, foraged, picked, or killed. The diet works on that same principle, meaning that you can only eat foods similar to what was eaten all those years ago.
You eat real non-processed food
One of the main benefits associated with the paleo diet, is the fact that you eat real food as opposed to processed food, which can put a strain on your digestive system. Experts believe that the paleo diet is so effective, because our digestive systems have not yet evolved enough to be able to cope with grains and processed foods we get from farming and such like. We've only been eating these types of foods for around 10,000 years,which sounds like a hell of a long time, but then consider that we've been eating foods on the paleo diet, for millions upon millions of years, and you'll see that millions upon millions is a much longer time period than 10,000 years. Many people suffer from wheat and gluten intolerances and allergies which is partly because the digestive system cannot properly cope with and break down these foods. The foods you eat on the paleo diet, meats, vegetables, nuts and fruits, are far easier for the body to cope with.
You eat nutritious food
Another key benefit of the paleo diet, is the fact that the foods you eat are so healthy and nutritious. You eat fresh natural meats and fish, nuts, fruits, and vegetables. Many of these foods, especially the fruits and vegetables, are packed full of vitamins, minerals, antioxidants, and other nutrients which the body thrives on. The meats and seafood are packed full of protein and minerals, as well as healthy fats which actually lower cholesterol. So not only are you eating tasty and wholesome meals, you're also supercharging your nutrient intake.
You lose weight
The paleo diet is a great diet for losing weight over a prolonged period of time. Don't expect huge weight loss numbers every week, the diet doesn't work like that, and in actual fact it isn't a diet at all, but rather a change in lifestyle. If you stick with it however, every week you'll gradually lose more and more weight, whilst feeling great and being full of energy.
Most Recommended