Top Vegetarian Bodybuilder Protein Sources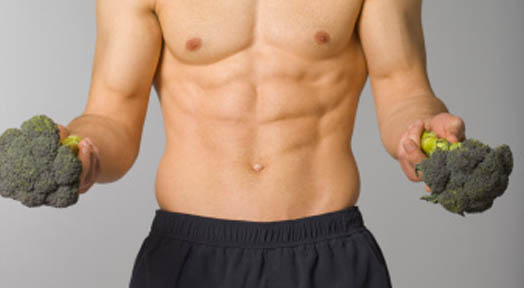 When it comes to bodybuilding and gaining muscle, protein is simply vital. Protein is crucial for the growth and repair of muscle tissue, and the amino acids contained in protein, are essential the building blocks of muscle inside our bodies. Now, when people think of protein, they automatically think of fish, chicken breasts, red meat, and so on. This is all well and good, unless of course, you happen to be a vegetarian. Whatever your reasons for being vegetarian, whether it's a personal choice, or simply because you don't like the taste of meat, don't worry because there are alternatives that you can take into consideration that will provide you with all of the protein you will ever need to become a Vegetarian Bodybuilder. So what is vegetarian bodybuilding diet.
Top Protein Sources for the Vegetarian Bodybuilder
Tempeh
Tempeh is a great source of protein which is derived from fermented soy beans. It is extremely high in protein as well as a whole host of other nutrients, vitamins and antioxidants. It's rich in fibre, vitamins B6 and 12, calcium, and antioxidants to name just a few. As it is also fermented, this makes it extremely digestible and easy to break down inside the body and great for vegetarian bodybuilder.
Miso
You might see a bit of a pattern emerging here, but once again, miso is another very good source of protein which is made from soy. More specifically, soybean paste which has been fermented. Miso is especially unique because it comes in a vast variety of different shades, colors and tastes. For this reason, it's best to experiment with the different tastes that work best for vegetarian bodybuilder.
Nuts
Nuts are a fantastic source of protein and best of all, they taste great to, and are great for people who are on the go constantly. Make sure you go with natural nuts rather than coated ones tossed in salt or other coverings. They're packed full of antioxidants, vitamins, minerals, and healthy fats. They contain pretty high levels of fat, but the fats that they contain are what're known as "good fats", as they're low in saturated fat.
Seeds vegetarian bodybuilder
when we talk about protein contained in nuts, we should also talk about the benefits of seeds. Seeds such as sunflower, or pumpkin seeds, make ideal snacks for people on the go, and are also relatively high in natural muscle building protein, as well as other essential vitamins and minerals. A fantastic way of getting both nuts and seeds into your diet, is to simply add a couple of large handfuls to a blender, blend to a fine powder, and then you're essentially left with a vegetarian protein powder full of healthy natural ingredients. hope we explain what a vegetarian bodybuilding diet is.
Most Recommended