Quick And Healthy Snacks You Need to Try

Having a quick healthy snacks after a strenuous workout helps your body refuel and recover your energy. While your pre-workout snacks give you the stamina and strength, your post-workout meals ensure your body doesn't deplete on essential fuel for recovery. Don't sabotage your hard work by neglecting these healthy foods or fasting and missing out potential muscle gain. If you're not sure where to start, there are several fitness experts that back the healthy snacks we are about to share. Don't believe the misconception that if you eat right after your workout, it won't nullify the calories you just burned. Find out what are the best snacking options you can enjoy without any guilt and stack them in your gym bag.
Post workout quick Healthy Snacks you should not miss.
Trail Mix quick and healthy snacks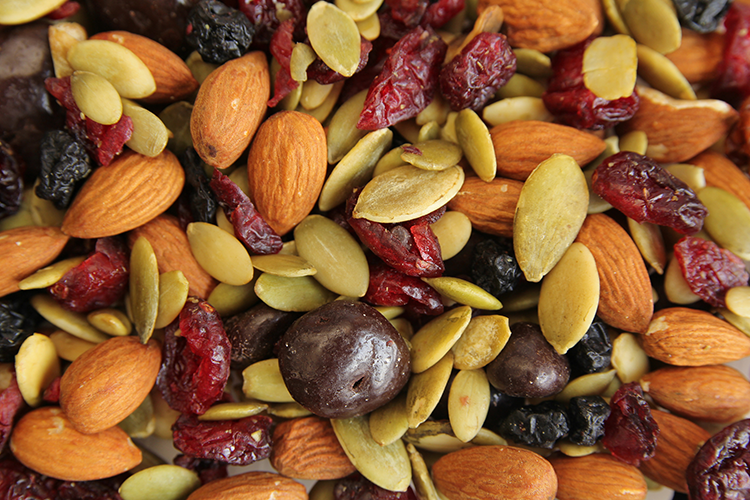 Packing nuts in your bag does not occupy much space. A bag of trail mix can fit even in a small gym bag and it is not hot or cold sensitive. This rich source of protein accounts for one of the best quick and healthy snacks after a rigorous workout. Not only is it a good source of proteins but also a good source of carbohydrates. In fact, it's a nutrient pair that's more like a match made in heaven. Just watch your portion size.

Banana with Almond Butter quick and healthy snacks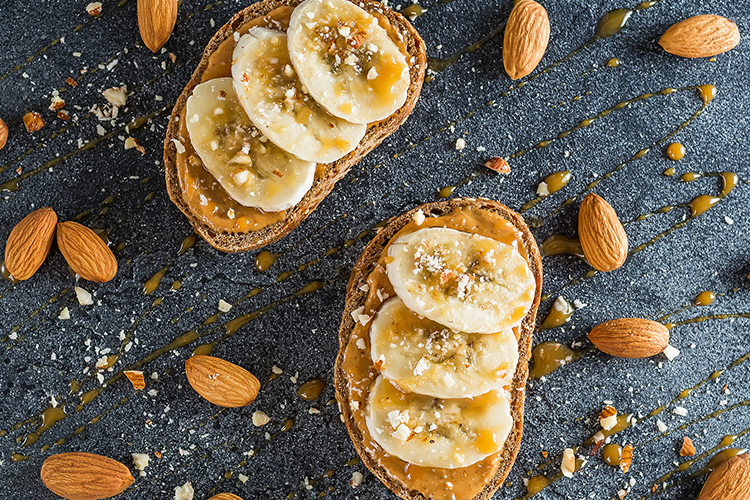 This combination will make you smack your lips and leave you craving for more. The bananas have low calories, but rich in potassium which gets drained out from your body during a rough workout. It also provides you with enough carbs to restore your energy. The almond butter fills the body with protein needed for muscle recovery. You can take it anywhere and it perfectly matches the nutritional bill.

Scrambled Eggs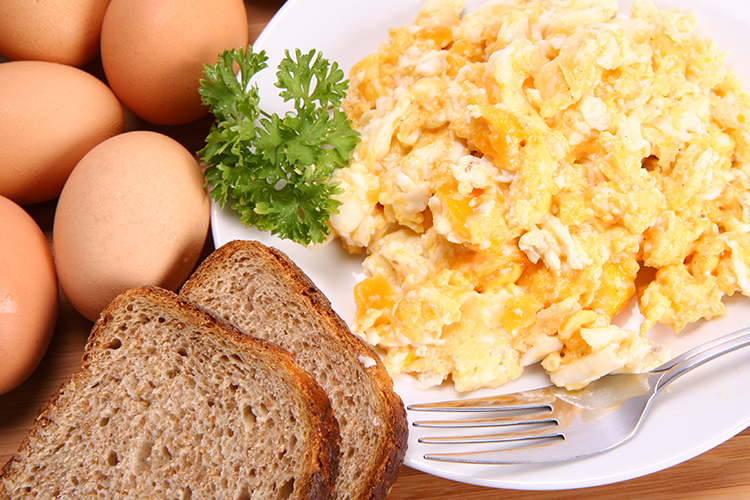 It's not only a breakfast food, but it doubles as a perfect quick and healthy snacks you can treat your taste buds with. Scramble 2 to 3 eggs and add onions and bell peppers according to your liking. Have it just like this or pair it with multigrain or brown bread for a healthy breakfast or anytime of day.

Energy Bars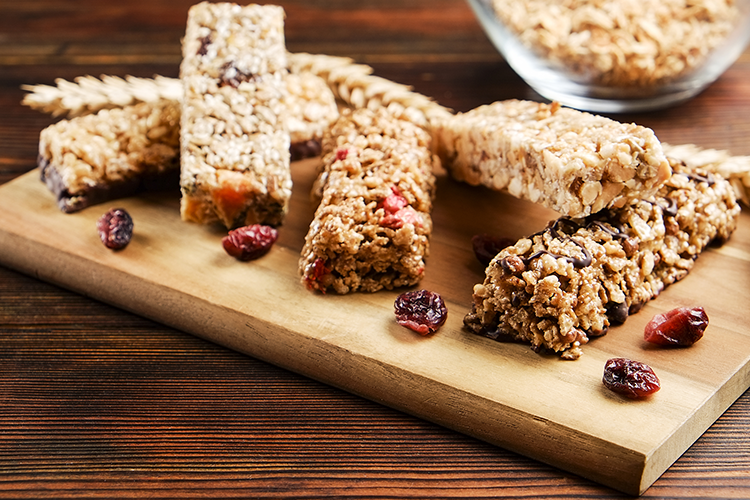 Much like trail mix energy bars are convenient a quick post workout healthy snacks you can carry along anywhere. You also get the bonus of different nutrients in a single bar. These bars are rich in protein, carbs and also fiber. Why not take your fitness goals one notch up and learn to make energy bars at home? In fact, here is one of our favorites that is easy to make and tastes better than the ones you buy at the store.

Pretzel Chips and Pea Dip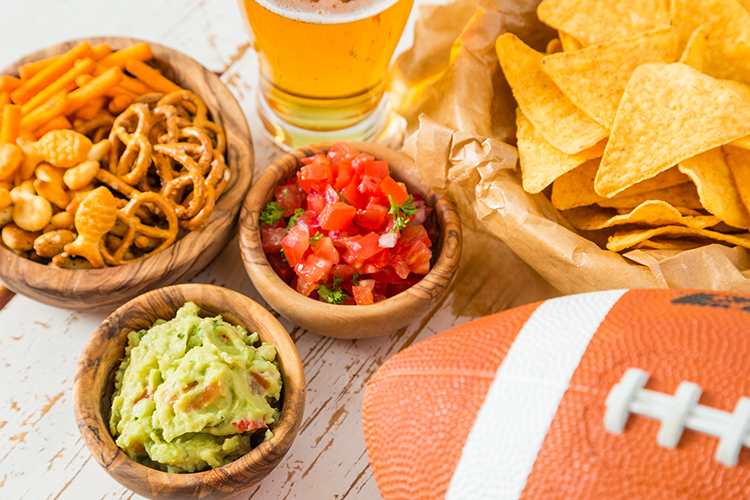 It's one quick and healthy grabbing post-workout snack you can munch on without spending a lot of preparation. In fact, you can find and buy a bag of pretzels just about anywhere. The only work you have to do is make a minty pea dip to enhance the taste. Steam the peas slightly and mash them properly until the consistency is smooth without any pea chunks. To add some punch to the taste add some chopped mint leaves. For later use, you can also store this dip in the refrigerator.

Fresh Fruit quick and healthy snacks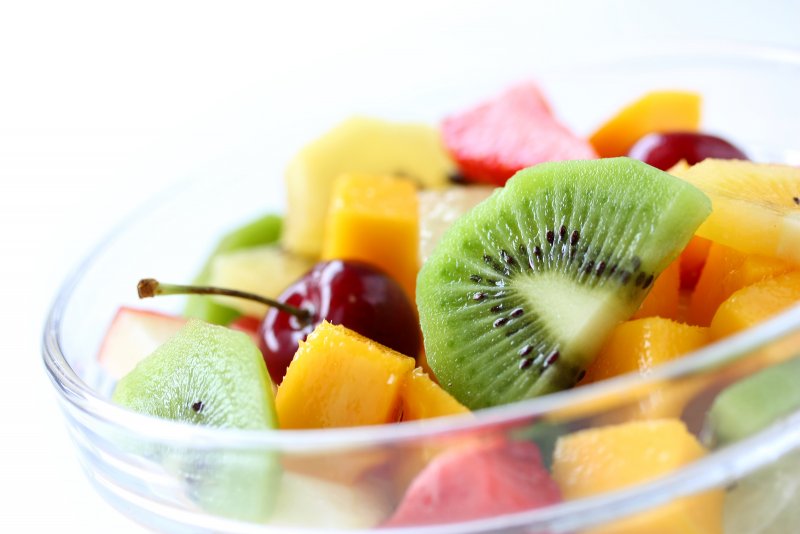 Nothing beat fresh fruits when it comes to quick and healthy snacks it is high in nutrients and water. Besides it replenish your body with essential vitamins like Vitamin-C, the fruits also give you enough hydration. Include fruits such as Bananas, Apples, Oranges to boost your blood sugar and re-energize yourself. In fact, for muscle recovery pair these fruits with some protein and you are good to go.
Tuna and Whole Wheat Crackers quick and healthy snacks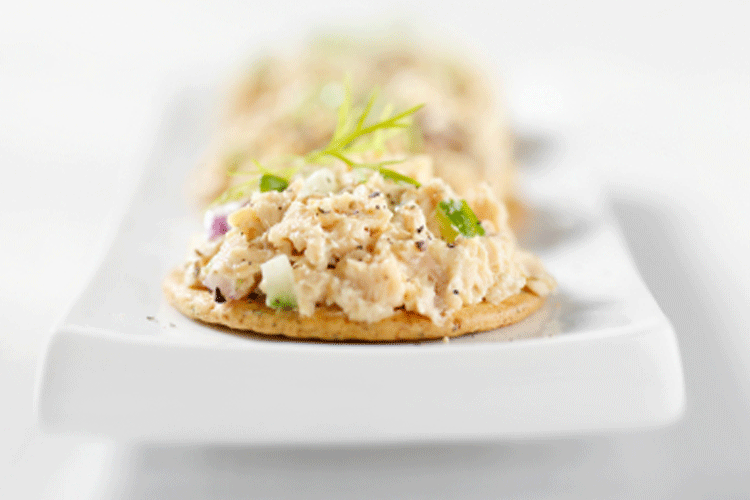 Tuna is a great post workout snack that is quick and healthy snack for many reasons. First of all, it's packed with healthy omega 3's and protein to help repair tired muscles. Secondly when you pair it with whole wheat crackers you get an extra carb boost to help replenish your stored energy after a tough workout. Talk about a dual threat! Plus it's very portable and easy to eat on the go.
Protein Shake quick and healthy snacks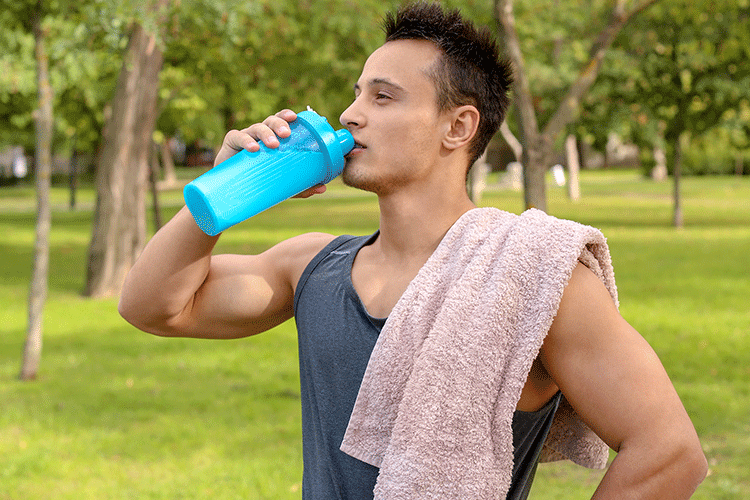 The protein shake is the all-star of post workout that is a quick and healthy snacks. It's a great way to get essential nutrients to your body and seal in all of that hard work that you just put in. Add all your favorite ingredients greek yogurt, fruit, bananas, milk and include a well-researched muscle building supplement and your body will thank you for it. Timing is important as well, you should consume your post workout shake within 30 minutes post workout.
These are some ideal quick healthy snacks that will not only fill your stomach but have a great effect on your body. Your body demands calories after each training session to help your body recover and promote muscle growth. For optimal results don't skip on your post-workout snacks and add a couple of these ideas to your next snack session.

Most Recommended