Salt Therapy Remedy Does it Actually Works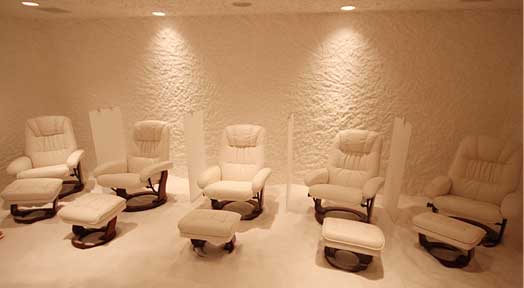 Those looking for a non-pharmaceutical remedy to allergies, asthma, dermatitis, psoriasis and other inflammatory conditions may benefit from one of the most abundant substances on Earth – salt. When found in nature (not on the dining room table) salt is typically loaded with beneficial minerals. Including thinning mucus secretions, moisturizing soft tissues and skin. Salt therapy room can also help reduce swelling and irritation.
What is Salt Therapy and How Can it Cure Your Aliments
Salt therapy has been used for centuries as a natural means to cure a wide array of elements. The ancient Greeks believed in the healing powers of inhaling the steam of salt water to heal bronchial and lung disorders. Even today there are several holistic centers that use salt therapy by simulating the microclimate of a salt cave for their clients.
Salt Inhalers
However you don't have to go the great salt caves in Eastern Europe to reap the benefits of salt therapy room. To give it a try, look for a salt inhaler at your local health food or supplement store. When warmed to just above room temperature (80 to 85 degrees), vapors from the block of salt inside the inhaler will begin to form.
Breathe these in through the mouth, and it will help break up mucus lodged in the throat. For mild stuffiness in the nose, simply inhale through the nose, one nostril at a time, keeping the other nostril pressed close with the index finger.
Salt Therapy and Skin Conditions
Skin conditions can similarly benefit from the addition of sea-salt derivatives added to your bath water. A leisurely soak in warm but not hot water can help dry skin become less flaky or itchy, and can help soften calloused skin and rough patches.
Remember that these holistic methods are widely used by a range of enthusiasts however they do not replace any medical treatment you receive from your doctor so make sure to set up a consultation with your physician before you start any type of salt therapy treatment.
Most Recommended