Super Bowl Recipes, Grilled Chicken Wings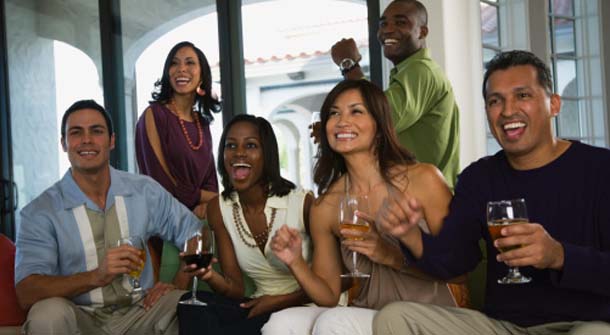 Super Bowl Recipes – Are you ready for some football?? Well the big day is here and all across America and the world people are gearing up for their Super Bowl parties (Super Bowl Recipes) with lots of food and drink. This year ditch the nachos and fried foods for some great game day food minus the extra calories and heartburn.
Super Bowl Recipies to Make your Party a Hit
Turkey Sliders
Ground turkey is lean and a great alternative to ground beef. Take a pound of ground turkey and put it in a large mixing bowl. Add diced onions and jalapenos for an extra kick, ½ cup of barbecue sauce and blend into meat. After the meat is thoroughly blended scoop out meatball sized portions and press flat onto a piece of wax paper. Allow patties to sit in the freezer for about 30 minutes to firm up before you grill. Once the burgers are ready add them on a medium heat grill and flip every 5 minutes for about 20 – 25 minutes or until cooked all the way through. Serve this Super Bowl Recipes on rolls with all of your favorite burger toppings.
Grilled Chicken Wings
Instead of deep friend hot wings smothered in hot sauce try marinating your wings in a teriyaki or jerk chicken sauce and marinate it for 2 hours. When you are ready to start cooking fire up the grill to medium heat and distribute wings on indirect heat. Turn every ten minutes for about 45 minutes or until juices run clear. Super Bowl Recipes
Prawn Coleslaw: Super Bowl Recipes
If you're not a big salad fan coleslaw is the way to go. It's really easy to make and when you add in prawns it looks really impressive. All you need is ½ cabbage sliced thin, ½ cup light mayo, 1 tbsp. of apple cider vinegar, diced onions and a pound of precooked prawns (from the seafood counter). Chop all ingredients and add in a bowl. Make sure and mix thoroughly. Be careful not to overdo the vinegar since the taste will intensify after it sits over a few hours. Overall this should take you about 15 minutes to put together and throw in the fridge. Serve chilled. Super Bowl Recipes
Have a nice spread for snacking and boozing
You may want to have a veggie tray for pre-game snacking, a bag of low salt tortilla chips, fresh salsa, fruit tray and don't forget the beer and cocktail bar. You don't want all of your guest to empty the bleachers.
Most Recommended