Vitamin B12 and Bone Health Benefits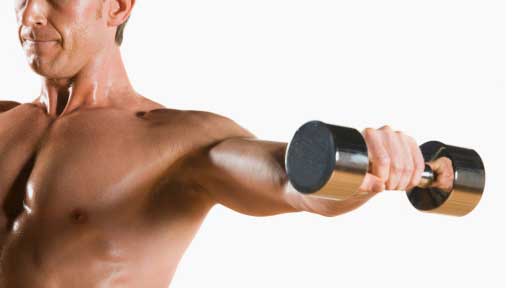 You may be surprised with the connection between Vitamin B12 and Bone Health. While osteoporosis is far more common in women than it is men, it doesn't mean that you should ignore bone health. A healthy skeleton is important whether you enjoy athletics, have a physically demanding job, or just want to be able to care for general household needs. Plus, when you get older, healthy bones will be one of the keys to maintaining your independence. Vitamin B12, cobalamin, can help you to achieve these results. How?
What is the link with Vitamin B12 and Bone Health?
Researchers have found that a vitamin B12 deficiency is directly linked to a loss in bone density. Decreased bone density is the primary precursor to bone issues like osteoporosis. Greater bone density and an appropriate amount of B12 seriously decrease the odds of bone damage like hip fractures. Fractures don't just effect the elderly. Anyone who is physically active can experience a stress fracture. A runner with low bone density may fracture an ankle just by maintaining a regular running schedule, so do what you tell your kids – take your vitamins!
Why is Vitamin B12 Important?
Collagen is a protein that helps with bone connectivity. B12 levels have been seen to be congruent with the production of collagen in the body. This is another way in which vitamin B helps to maintain a healthy skeletal system. Our cells are constantly being replaced. Bone cells need to be replaced faster than many others. Vitamin B12 helps clear out the old cells and make way for the new. More turnover means stronger cells are in place.
One thing to keep in mind is that some supplements may interact with antibiotics. If you are taking B vitamins, be sure to let your doctor know. They can tell you if you have to delay your regimen while you recover from an illness.
How to add more B12 to your diet
What are some ways to add B12 to your diet without taking a supplement? If you can't handle eating organs like liver or kidneys (both of which are high in B12), try meats, dairy products, and seafood. Pork, beef, and lamb are the highest in vitamin B from the meat department. Milk, cheese, and eggs are all vitamin B12 rich. Sardines and mussels are the oceanic kings when it comes to vitamin B12 intake.
Strong is sexy and even though muscles are what give us our strength, our muscles are only as strong as the bones they are attached to. Don't pump up your body and forget the key component. Use vitamin B12 the keep your skeleton strong for years to come.
Most Recommended