Backpacking through Spain Full Travel Guide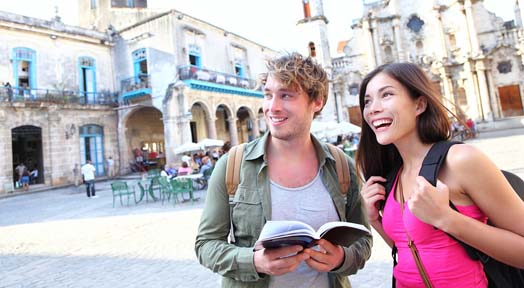 For many travel buffs/adventurers, backpacking through Spain is the dream. For a variety of reasons, Spain is one of the most popular countries for backpackers to visit. Some of these reasons are obvious: Spain is beautiful, populated by warm and lively people who know how to relax and have a good time, and steeped in amazing history. But many people don't realize how much there really is to see and do in Spain, and how diverse its different regions actually are. From snow studded mountains, to dry, hot rural wine regions, to balmy Mediterranean escapes, there are endless places for an intrepid traveler to wander. We've highlighted three places that, while very different, offer backpackers a true Spanish experience.
Backpacking through Spain
Barcelona
Backpacking across Barcelona, As Spain's second-largest city, Barcelona is a popular travel destination. This city is warm, balmy and breezy most of the year, and offers visitors a true Mediterranean vibe. It also has enough shops, bars, restaurants, cathedrals and historic sites to keep you occupied for days. Barcelona is very pedestrian-friendly, and can be toured easily on foot. You can also tour the city by bicycle; bicycling is encouraged in Barcelona, and bikes are easily rented. Barcelona also has 2 ½ miles of beaches, where you can windsurf, kitesurf, swim or just relax.
What Not to Miss: The Gothic Quarter. Once a Roman village, the Gothic Quarter has remnants of its medieval history everywhere you look. It also offers visitors a lively, one-of-a-kind night life scene.
Madrid
Backpacking across Madrid. Madrid is Spain's capital, and embodies everything that's worth seeing in a classic European city. However, it also offers visitors a lively, cosmopolitan feel and a legendary night life scene. Enjoy historic sites, see the Royal Guard, catch a flamenco performance, or take a guided tour.
What Not to Miss: The late-night tapas bar crawl. This is how night life is done in Spain, and there's no better place to do it than Madrid. Every Madrid native has their favorite tapas spot—consult the locals to find out where to go for an authentic experience.
The Camino de Santiago de Compostela: backpacking
This journey is for serious hikers, so pack light and bring comfortable, well-broken-in shoes. The Camino de Santiago—also called the Camino Frances–is an ancient pilgrimage trail that has been used for over 1000 years by the devout and curious alike. It has been long believed that the bones of Jesus's disciple James were found in northern Spain, and are buried in a cathedral in Santiago de Compostela, Spain. , Traditionally, believers have made the long trek to Santiago de Compostela from all over Europe to receive forgiveness for their sins.
Most people begin their trek in central France, but there are many places to enter and exit the trail in northern Spain if you so choose. There are low-cost hostels all along the way on the Camino de Santiago that offer lodging and food—although many are first come first serve. Walking the trail can be grueling and steep at times, and isn't for the faint of heart, but many of those that have made the journey have described it as one of the best, most rewarding experiences of their lives.
What not to miss: The opportunity to really "see" Spain, slowly, from its vineyards, to its mountains, to its idyllic, sleepy little towns.
Most Recommended