Best Hiking Packs For The Traveler In You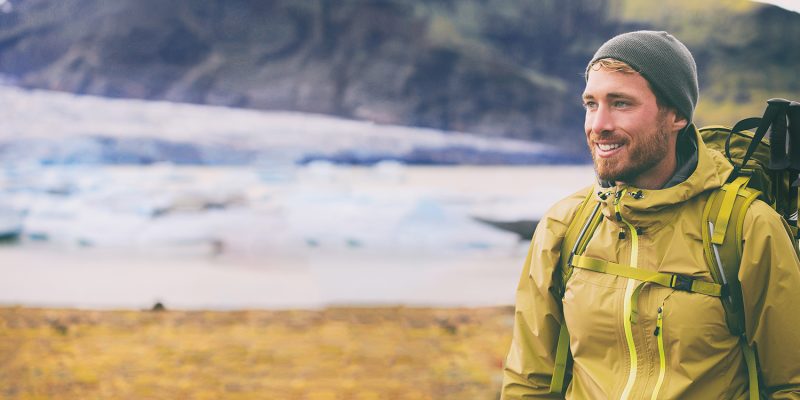 One of the prime things before embarking on a hiking trip is finding the right hiking packs. It's important to find one to put all your essentials and needs, as it eventually becomes a part of you and your journey. Moreover, carrying a hiking-specific backpack will give you better portability and convenience over traditional backpacks or gear bags. Starting from your zipper and compartments to all the important gear, food, and clothing your backpack has it all. Since you will be carrying all items on your hike you need to make sure your hiking pack is comfortable and the right fit to make for a smooth trip.
Top rated hiking packs to carry your gear on a day trip
Tortuga Outbreaker Backpack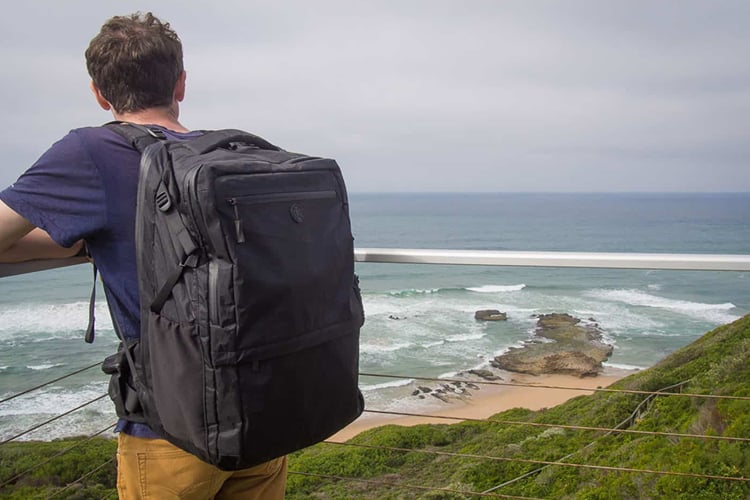 One of the best hiking packs is the Tortuga Outbreaker Backpack. This super durable backpack is also equipped with lockable zippers and a waterproof sailcloth. Making it the prime reason it is the perfect backpack for an explorer. For easy paper packing, it has a lay-flat construction and adjustable suspension system. Ensuring you can stay comfortable even when it is stuffed with a truckload of things. It is also available in various sizes and is rated as one of the easiest hiking backpacks for smooth packing. Everything that you need will fit perfectly inside.

Outlander Lightweight Travel Backpack
This backpack offers exceptional value if you are traveling overnight or even for a longer trip. Since it is water-resistant nylon and is extremely lightweight at. It seems like a miracle while packing more than 33 liters of essentials. It can be folded into the size of a hamburger. Thus this lightweight water and rip-resistant backpack is the ultimate tool. Which you can have while traveling for a shorter as well as a longer duration of time. There are collapsible zippered pockets and multiple compartments which include an internal security pocket. Along with the water bottle holder, that makes it perfect for you to carry around your essentials seamlessly.

Eagle Creek Global Companion 40L – Top Rated Hiking Packs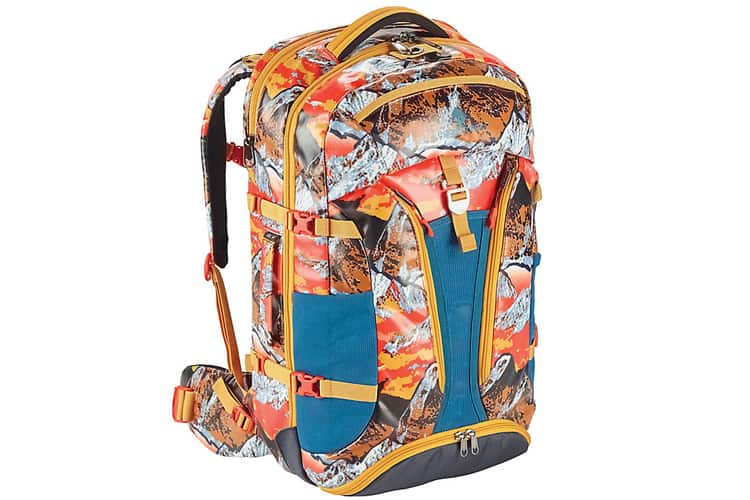 This backpack is the synonym of convenience from Eagle Creek. Since it has pockets for absolutely everything starting from a trail shoe compartment on the bottom. To secret pockets that runs throughout the backpack. It is one of the most convenient backpacks for a traveler. It has a design that matches the clamshell-style suitcase which can give you easy access to all your items. This is true even when you are stuffing it with things for fifteen days. This traveler-friendly backpack can be your ultimate weapon for travel. It has added security and zippers which are lockable. Which makes this hiking backpack very desirable for airline travel and multi-country backpacking trips.

Osprey Farpoint 40 Travel
This is the perfect weekend travel backpack to step up your game. The brand never disappoints with this 40 liters backpack. It can match the style of a cool urban rucksack, which is ready for outside to the wilderness. It provides dual compression straps for a sufficiently comfortable ride along with a lot of attachment, which makes it one of the best backpacks of all time while you are traveling or even backpacking in nature. The light wire frame suspension gives you extra comfort along with the presence of a harness and hip belt and a stowaway back panel. For improved ventilation, there is a mesh back panel along with a laptop and tablet sleeve which stays inside the lockable compartment.

Top Hiking Packs – Pacsafe Vibe 20 Anti-Theft 20L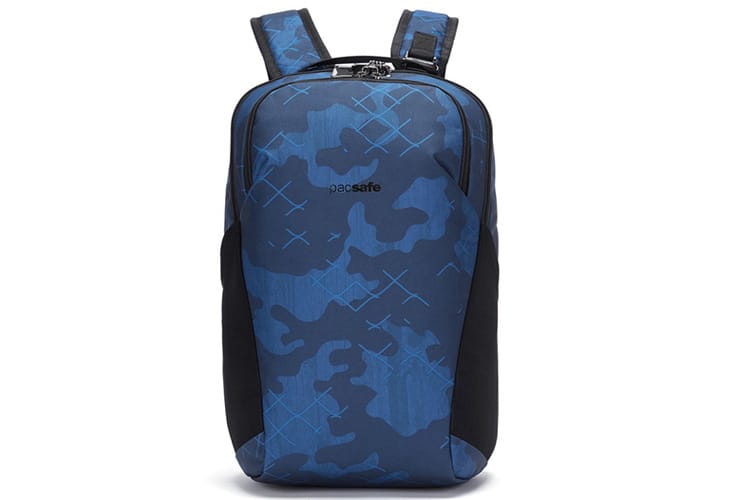 This backpack has a very modern approach to backpacking all together with its anti-theft technology, which comes in multiple colors and fabrics to choose from. This backpack is available in seven colors, and the fabric of this backpack is a woven one. With a stainless steel wire mesh, it comes out t be a slash-proof and ideal design while you are traveling in a pickpocketing or theft-prone area. Your important documents along with your passport are safe while you are traveling with this backpack. The all-new innovative technology which is the RFID-blocking technology, present in the card pockets and interior ID makes it one of its kind.

Hynes Eagle Travel Backpack
This hiking pack is a miracle and can look very deceptive in size which means that you can see the number of things you can store and carry for short trips or weekend getaways. Thus, this backpack also looks very smart and can be your favorite partner for traveling. This bag is so space-saving that it can fit into an overhead compartment along with the presence of multiple side buckle straps that helps you to adjust the height of the bag. However, along with spacious compartments for your clothes, it also gives you a front zipper compartment where you can store small items. Moreover to all the compartments, it also has a middle compartment to store your laptop so that you can work or edit your photos while you are constantly on the go.

Deuter ACT Lite
This beautiful backpack is the perfect choice for people who love to travel with their backpack on and airplanes. They are durable and can withstand cargo transit and are extremely lightweight and comfortable. It can store up to 65 liters of things which makes it look like a tank. But is aerodynamic and lightweight making roomy yet efficient. While you are hiking the rough terrains, this backpack feels light on the shoulders which gives you access to all the places that you want to visit without halting in between. It is hardwearing and water-resistant polyester and nylon, that delivers optimal comfort and performance. For maximum ventilation, there is an innovative Air-Contact back system and hip wings that are anatomically shaped to ensure even load distribution.
These hiking packs can give you the liberty to move around on the trail and in any part of the world. They ensure that you have a great trip and the journey remains fabulous throughout. The security and mobility that come with these Hiking packs are priceless and unmatched.
Most Recommended