Best Vacation Spots for Bachelor Guys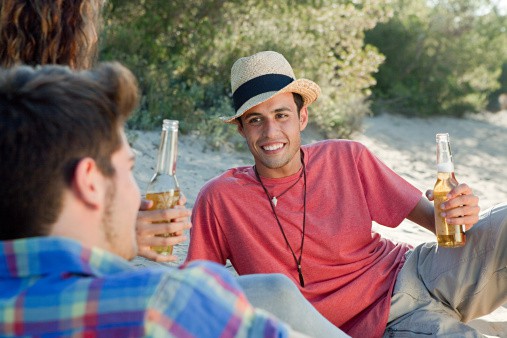 If you're a guy like the rest of us, you definitely work hard, but you also know when it's time to take a vacation. And when it comes to vacation, there are certainly places that you want to go and enjoy, without worrying about the cost and the money that comes associated with having to shell out for the vacation. So where can a you go, and what can guy do, to get a cheap vacation spot?
Cheap vacation spots for guys
For men, here are just a few ideas when it comes to cheap vacation planning and locations you can go to save a buck, but still get a great vacation that is fun, and something you will never forget. You'll see in time that the vacation is more than worthwhile when it comes to getting you the most in your life and your piece of mind after leaving work!
Charleston, South Carolina
Charleston is a great drinker's city, home to thousands of bars and an amazing array of nightlife opportunities for those who like to let loose during vacation. Additionally, too, Charleston is in the Deep South and generally possesses a far cheaper cost of living than elsewhere around the country and around the world, ideal for guys looking to get away on a cheaper trip. Enjoy the bars, drink until you have had your fill, and have a fun time in Charleston on a vacation on a budget, while still getting everything out of your experience.
Los Angeles and San Diego
Surprisingly, Los Angeles and San Diego can provide cheaper options than you might think – and it's not because of what happens in town. No, the cheapest vacation options for Los Angelinos and others come out of town, for those looking for outdoor activities like camping, hiking, trails, fishing, and surfing. Head to the hills (literally), or head out to the beach to camp and hang out, but whatever it is that you do, make it a point to get outdoors and find that cheap vacation in a place that nourishes your soul and more!
Europe is getting cheaper!
Surprisingly, Europe is becoming a cheaper and cheaper place to visit, and more and more people are enjoying the time they are able to spend in this amazing place without worrying about money. European vacations by train and by public transportation are becoming cheaper and more cost effective, and if you have ever wanted to see Europe while traveling by train and staying in hotels, well, now is the time!
No matter what you choose: vacation
If you are smart about money, you are sure to have an amazing time and be able to take the most out of any vacation situation for your needs and what it is you want. Rest assured that there are plenty of cheap vacations out there with great options for you and your needs, and you can get the most out of them and more in due time, and on any budget!
Most Recommended