Cheap and Exotic Travel Destinations to Visit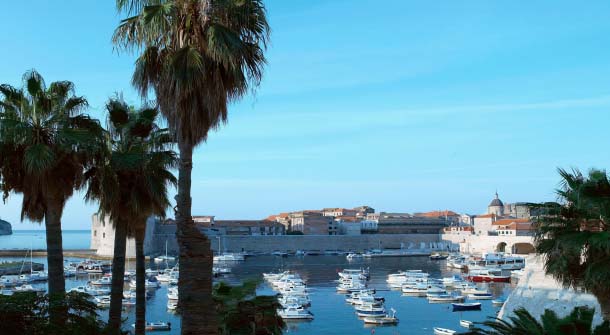 Instead of travel to those truly expensive exotic locales this year why not take a detour to some of the less traveled areas of the world that have just as much entertainment, culture and history as traveling favorites like San Tropez or the Caribbean? Traveling on a budget is so much easier when you visit the places that aren't overrun with tourists, driving up the costs for things like hotels, sightseeing, restaurants, etc. So this year rather than taking that expensive vacation to Italy chose one of these 4 cheap and exotic travel destinations instead.
Cheap and exotic travel destinations
Jamaica
The island has always been a fairly inexpensive travel destination, but recently Jamaica received a new international airport near Ocho Rios that lead to a resort boom on the island with over 3,000 new hotels rooms and the entertainments to match them. This new influx of accommodations and entertainments has allowed the competitive tourist market to lower rates on everything from internationally flights to Jamaica to the cost of hotels rooms and more. Which makes it one of the cheap and exotic travel destinations
Bangladesh
Voted Lonely Planet's #1 travel destination for 2011, Bangladesh in a perfect place to vacation at on a budget. You can get a meal for under a dollar or take a beautiful river cruise for under $5. Though it is a less popular destination that other well known locales, Bangladesh offers you a world of things to do from sailing down the Irrawaddy River Dolphins to seeing tigers in their natural habitat at the Sunderbans National Park outside of Khulna.
Peru: cheap and exotic travel destinations
Though Machu Picchu might be a more expensive and popular option for travelers, Peru is a big country with less well known area that offer a very affordable travel destination for you to chose this year. The country is filled with hostels dotted all along the length of it where you can stay in a dorm room for as little as $6 a day and that includes a light breakfast of juice, bread and fruit to start you off on your adventure.
Croatia
The "Pearl of the Adriatic" is a wonderful travel destination where your budget can stretch exponentially. The beautiful country is filled with villages, towns and cities that allow you to stay for just a few dollars a night, locale restaurants where you can get delicious local cuisine for just $1 and swim in the crystal clear waters of the Adriatic Sea near Dubrovnik for nothing.
Most Recommended