10 Fashionable Gifts for Dad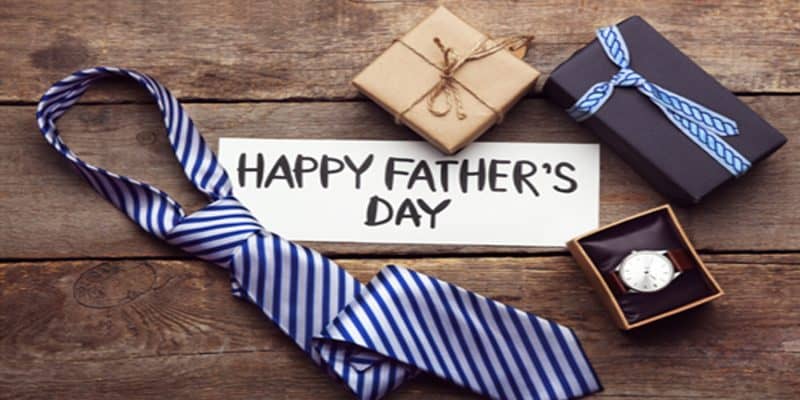 Got a dad who's always the best-dressed guy in the room? You're going to need to pick out a fashion-forward Father's Day gift that'll make him feel even more stylish than he already is. This summer, with offices opening back up and people returning to travel and socializing, dad may feel pressure to get back to his pre-pandemic style. Outfitting him with some cool new clothes or super trendy men's accessories is the only way to go this year. Here are a few stylish Fathers Day gifts for Dad that he'll adore.
Top Fashionable Father's Day Gifts for Dad
A Statement Tie
The necktie is arguably the most classic Father's Day gifts for dad present. With the return of in-person events, we think it'll be even more in demand this year. If he's a neckwear classicist, stick to favorites like plaid, paisley or stripes. If he loves to stay on the cutting edge of fashion trends, opt for a bold floral print or a fresh pastel. When your dad is the kind of dresser who likes to stand out and appreciates an eclectic flair, consider a bow tie.
A Nice Dress Watch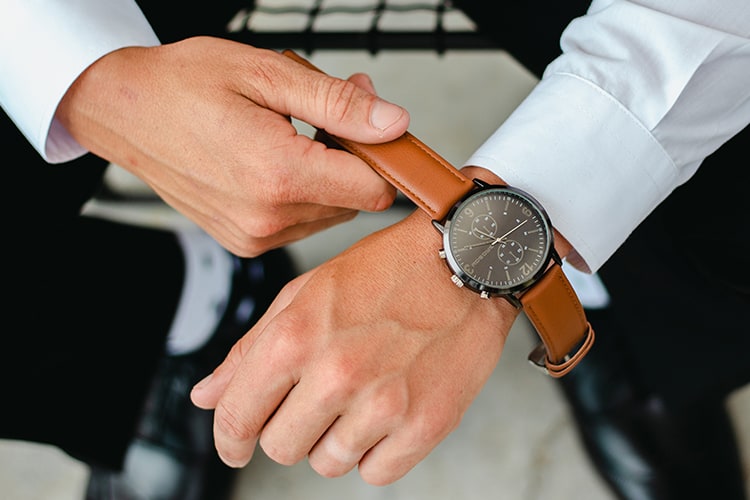 If dad is a style-focused specs guy, he'll absolutely adore a sleek dress watch equipped with some cool complications. In keeping with the dressy theme, opt for a style with either a gold or silver bracelet or a leather watch band. If dad errs on the simple yet practical side of style. Pick a timepiece with a date window, a stopwatch, and other cool features.
Stylish Workout Gear Gifts for Dad
Just because we may be rocking our athleisure less often following the pandemic doesn't mean we don't have to stay fit. Encourage dad to stay on his regimen and crush his fitness goals with some trendy fitness apparel. Running tops, workout shorts, a new gym bag, moisture-wicking polos. All are great choices for the fit, fashionable father.
A Pair of Dress Socks
Every guy needs a solid collection of high-quality dress socks to pair with his nicest outfits. Give him the gift of some comfortable dress socks in classic colors like navy or black. This will ensure that he has a pair to go with every outfit. If dad has a sense of humor, feel free to take this the novelty route and give him a set of funny dress socks with an unexpected pattern.
A Fresh Pair of Dress Shoes Gifts for Dad
What pairs perfectly with attractive dress socks? A pair of sharp dress shoes, of course! Give dad the gift of stylish men's dress shoes in a color or style he doesn't already own. Sleek black or brown wingtip Oxfords or some cool leather loafers. They will always delight a fashion-forward guy who loves a good pair of dress shoes.
Some Actually Stylish 'Dad' Shoes
With the "dad shoe" trend in full swing, your dad may be rocking the most stylish kicks in town without even knowing it. But that doesn't mean he can't benefit from an unironic footwear upgrade. Give him the gift of some stylish running shoes or sneakers to help tie together his laid-back and casual looks.
A New Pair of Sunglasses Gifts for Dad
Sunglasses are one of those gifts that help enhance your recipient's style and boost their quality of life, so they're perfect for Father's Day. Upgrade his old, basic sunglasses to a stylish pair with polarized lenses and blue light filtering technology. If he wears a prescription, consider giving him a gift card to the eyewear shop. This way he can pick out a pair and have the lenses made to suit his prescription. You could also give the gift of some vintage frames that he can have fitted with the right lenses later.
A Cool Ball Cap Honoring Something He Loves
Help dad finish off his style with a cap honoring his favorite band, team or place. If he's a regular at a specific restaurant, bar or golf course, see if they've got any swag on sale. For those who are a dedicated fan of a specific sports team, there's probably a ball cap in the fan shop that he doesn't own yet. He'll love rocking this all summer!
A Stylish Wearable Device
Tech-savvy dads will love to own a digital wearable device that helps them log their workouts, keep track of critical health data and so much more. And, contrary to popular belief, fitness wearables aren't all boring and basic in design. These days, you'll find plenty of actually attractive wearable devices, including watches, rings and even sunglasses. Plus, it'll make you feel better since many have incredible life-saving features.
A New Briefcase or Gear Bag
Dad's got to get from point A to point B with his stuff, so why not give him the gift of a stylish piece of luggage or a new briefcase? Make sure to consider the kinds of items he'll be toting and choose a bag with the right compartments. For example, he might need a bag with space for his laptop, tablet, camera, or lenses.
Don't Forget the Gift Receipt
Guys who love making a splash with their personal style tend to be a bit on the picky end, and that's OK! Make sure to include a gift receipt or return shipping label so he can return it if it doesn't fit perfectly. At the end of the day, you want to get dad something he'll actually be able to wear, so don't take it personally if he decides to return it for something that's a bit more him.
Most Recommended