Holiday Gift Giving The Man's Guide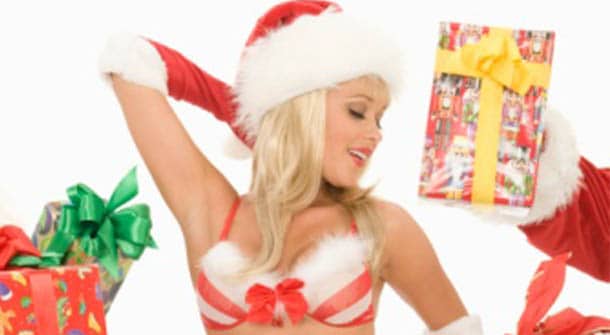 The man's guide to holiday gift giving, During the holidays it can be sometimes hard to figure out an appropriate gift for the woman in your life. Whether you've been together for only a few weeks or you've been married for twenty, men can oftentimes find it difficult to find that perfect gift that shows the right amount of care and affection through it. To help make the process of figuring out what gifts are appropriate, here is the man's guide to holiday gift giving get things in motion.
The man's guide to holiday gift giving
Pay Attention
A great deal of the time people, and women in particular, will give hints on what they expect for a holiday gift. From that subtle mention of those earrings she's been eyeing everything you pass the jewelry store as you go out for dinner or the cocktail dress in a clothing catalog that been sitting on the kitchen counter for weeks… if you pay attention you can oftentimes find hints on exactly what she wants for Christmas this year.
Don't Give Her a "Wifely/Womanly" Gift (Unless She Asks for It)
If you're stumbling around looking for a gift for your partner don't just go with the stereotypical route and get her a household item like a blender, lingerie, etc. Not every woman is going to appreciate a houseware item as a gift or a slinky, sheer nightgown to wear for you in the bedroom. Giving such gifts on holiday will ensure that she will feel underappreciated and that you don't really know her at all.
Make the Gift as Personal and Heartfelt as Possible
Finding the right gift can be hard, but that doesn't mean it is impossible. The biggest thing you can do to find the perfect gift is to really think about who she is and what she is interested in. If she is into photography why not buy her a nice camera to expand her hobby or if she is a big reader, why not get her a nice book series that she has been wanting to read. The more personal the gift is the more she will love it and love you in return for knowing her so well and giving her gift on the holiday.
Don't Spend an Excessive Amount on the Gift if It Isn't Appropriate
If you've been together for a few years it is fine to gift her with a vacation to Paris that she has been talking about for a while, but if the relationship is still in its infancy spending an excessive amount on a gift isn't appropriate. Make sure that the amount you put into the gift reflects the amount of time you have been together and the level of the intimate relationship you have with each other. A gift that is too expensive can send her heading for the hills and could also make her feel inadequate in the amount she spent on you in return.
Most Recommended