Top Gifts To Give For Christmas Man's Guide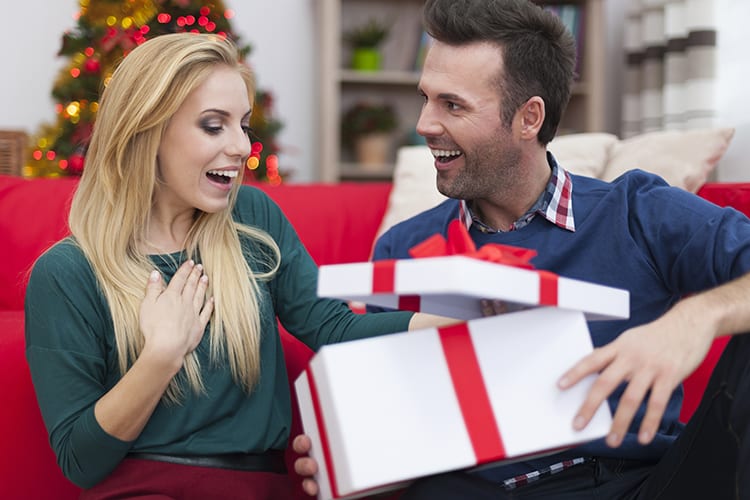 With the holiday season just around the corner, it's time to start thinking about Christmas gifts for your loved ones. If you're looking for the perfect gift to give your wife this year, you're in luck! We've compiled a list of the top gifts to give your wife for Christmas that are sure to make her feel loved and appreciated.
1. Jewelry:
Jewelry is always a great gift for women, and Christmas is the perfect time to give your wife something special. Whether you're looking for a classic piece like a pair of diamond earrings or something more unique like a personalized necklace, there are endless options to choose from. Consider her style and personality when selecting the perfect piece.
2. Spa Day:
Pamper your wife with a day at the spa. A gift certificate to a local spa will give her the opportunity to relax and unwind, with a massage, facial, or other luxurious treatment. She'll come home feeling refreshed and rejuvenated, and grateful for the thoughtful gift.
3. Romantic Getaway:
Plan a romantic getaway for just the two of you that's one of the best gift you could give her for Christmas. This could be a weekend trip to a nearby bed and breakfast or a longer vacation to a destination you've always wanted to visit. Not only will it be a great opportunity to spend quality time together, but it will also create lasting memories.
4. Kitchen Appliances:
If your wife enjoys cooking or baking, consider upgrading her kitchen appliances. A new mixer or blender can make a big difference in her daily routine and allow her to create even more delicious meals and treats.
5. Personalized Gift:
A personalized gift is a great way to show your wife how much you care. This could be a customized photo book, a piece of artwork, or even a monogrammed item like a robe or scarf. The possibilities are endless, so choose something that is unique and meaningful to your relationship. This can be a great gift to give her for Christmas.
6. Smartwatch:
A smartwatch is a practical and stylish gift that your wife is sure to appreciate. It can help her stay organized and on top of her daily activities, while also allowing her to stay connected with friends and family. Look for a watch with features like fitness tracking and message notifications.
7. Cozy Blanket:
A cozy blanket is a great gift for anyone, especially during the winter months. Look for a high-quality, soft material like cashmere or wool, and choose a color or pattern that complements your wife's decor.
8. Fitness Gear:
If your wife enjoys working out, consider giving her gifts like some new fitness gear for Christmas. This could be a new yoga mat, a set of weights, or even a gym membership. It shows that you support her healthy lifestyle and encourages her to continue pursuing her fitness goals.
9. Home Decor:
If your wife loves decorating and making your home look beautiful, consider gifting her some new decor pieces. This could be anything from a new piece of artwork to a set of throw pillows or a decorative vase. Look for pieces that fit her style and complement your existing decor.
10. Subscription Box:
Subscription boxes are a fun and unique gift that keep on giving throughout the year. There are subscription boxes for almost every interest, from beauty products to books to snacks. Choose a box that aligns with your wife's interests and hobbies, and she'll be reminded of your thoughtfulness every time it arrives.
Christmas is a special time to show your wife how much she means to you with by giving her a gift she will love. Whether you choose a traditional gift like jewelry or something more experiential like a spa day or romantic getaway, the most important thing is to choose something that reflects her personality and shows her how much you care. With these top gift ideas, you're sure to find the perfect present to make her holiday season merry and bright.
Most Recommended