Natural Ways to Treat Anxiety Effectively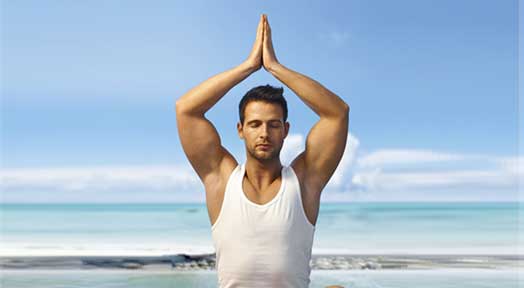 It is not only those who have been clinically diagnosed with an anxiety disorder that experience this condition. Anyone can be susceptible to anxiety at any time. For the occasional anxiety attack is it good to have a natural treatment available. Natural ways to treat anxiety are also important for those who have anxiety often but do not want to take medications. While it is always good to consult with a doctor when having health issues that are persistent, you can learn how to treat anxiety using only natural methods. Here are some of the ways you can treat anxiety without medication.
Top natural ways to treat anxiety
meditation
One of the most powerful and natural ways to treat anxiety is the use of meditation. There are a lot of things that mediation is good for and treating anxiety just happens to be one of them. It is easy to learn how to mediate, but it does take some time. Yet, meditation for anxiety works instantly to really feel its affects you have to learn how to focus on your meditation instead of the problem that is fiving you trouble. When anxiety hits, stop and take a deep breath then find somewhere quiet to sit. Picture yourself in a beautiful place as you repeat reassuring statements such as 'I am empowered'.
Yoga
There are many men who do not like yoga because they are of the mistaken belief that it is not a manly activity. The fact is that using yoga to treat your problem is much manlier than letting the problem rule over you. Conquer your anxiety by learning how to use Natural ways to treat anxiety with a few yoga poses and use them as the need arises. The great thing about yoga is that it not only relieves anxiety, but improves your health overall.
Breathing Exercises
When you do not have time for a yoga session and can find no quiet place to sit for mediation then you can try some simple breathing exercise to relive anxiety. Breathing exercise really go along with mediation because they work under the same principal. Using this method is great because those experience anxiety naturally have shallower or more rapid breathing. Breathing exercises counteract this. Just start out by bringing your attention back to your breath. Breathe in slowly through the nose and exhale through the mouth. You will being to feel calm and centered as the anxiety melts away.
Master your mind: Natural ways to treat anxiety
All of these natural ways to treat anxiety are methods you can use that are easy to do and every effective. There is no need to let anxiety get the best of you. Become the master of how you feel by using these methods to calm down whenever you are feeling anxious. These methods have been proven to work for many people for thousands of years. If you are having an anxiety attack put these methods to work for you right now. They are sure to make you feel a whole lot better.
Most Recommended