Public Speaking Techniques Master The Art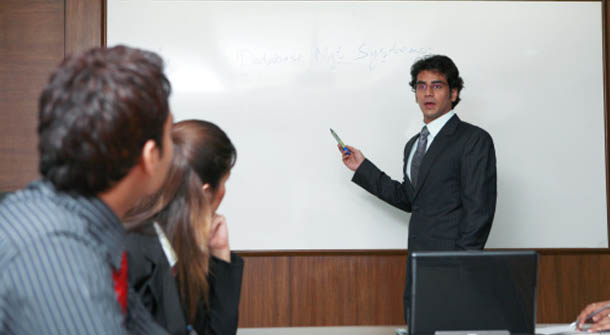 Speaking in public whether it is making a presentation at the office or giving an oral report in a college class can be a difficult thing to master. Many people find it particularly unnerving to have to stand in front of a large crowd of people and be the only person talking for a set space of time… which can end up making the speech hard to understand or not as effective as it needs to be. To actually overcome this you need to pay attention to certain tips to master public speaking that can help you make the best of a bad or awkward situation… so here are 4 tips to help make speaking in public easier.
How to master public speaking
Keep the Speech at the Right Length
Speaking in public is done to help you communicate thoughts, ideas, emotions and more… trying to convince them of your point of view whether it is selling them a product or inspiring a group of people to be better. But to actually do that you have to keep the audience's attention and you can't do that if the speech is too long or too short. Finding the right length for your speech is imperative to ensuring that you say everything you need to say without dragging it out and losing the attention of your audience. A general rule of thumb is to give 3-5 minutes for each section of your speech based upon the overall subject matter and how much you need to cover in public speaking.
Keep the Audience's Eye on You
Besides presenting an interesting speech, you need to engage the audience to effectively convey the message better. When you look into a person's eyes you are better able to express minute thoughts, ideas and actions that may not be as obvious if the person is hearing you but looking the other way. To do this try and make eye contact with a member of the audience once a minute, drawing in their attention back to you before their eyes can actually wander off too much.
Keep Your Confidence Up
When a public speaker is confident in what they are saying, they are more charismatic, drawing in the audience's attention and helping to convince the audience that they know what they are talking about. For those that have a fear of speaking in public it can be hard to convey confidence in a speech, but the best advice to give in this situation it to "fake it until you make it". Faking the confidence can not only help to persuade the audience that you are confident (even if you aren't), it can actually help you to slowly believe your own "hype" and start actually feeling confident in your speaking abilities.
Keep Practicing Your Speech/Public Speaking Technique
Like the saying goes… practice makes perfect, and in this case it is definitely true. Practicing your speech or just practicing your public speaking techniques can help to slowly but surely make you a better public speaker. From helping to keep the speech ingrained in your head to allowing public speaking techniques to become second nature, practicing allows you to hone your skills and become a better public speaker.
Most Recommended