Grand Canyon River Rafting For Your Vacation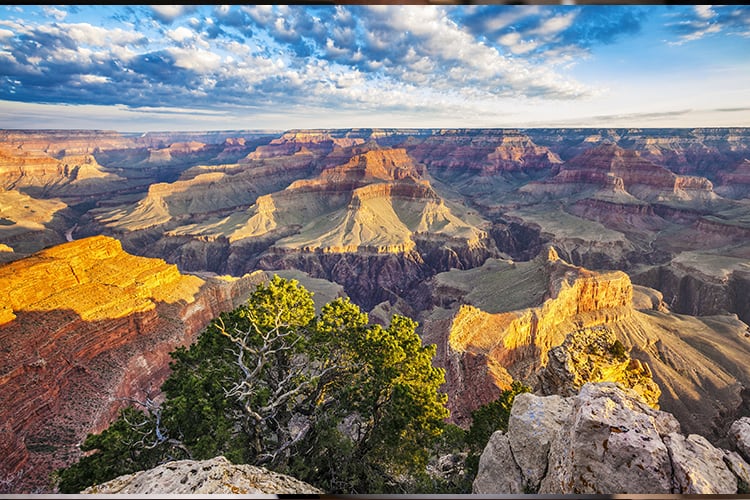 If you're an adventure seeker looking for a vacation filled with excitement, beauty, and the opportunity to connect with nature, then a Grand Canyon river rafting trip should definitely be on your bucket list. Rafting through the Grand Canyon is a thrilling adventure that will leave you breathless with the beauty of the scenery, the majesty of the canyon walls, and the exhilaration of navigating the rapids.
The Ultimate Grand Canyon River Rafting Vacation
Here's everything you need to know to plan the ultimate Grand Canyon river rafting vacation.
When to Go
The best time to go on a Grand Canyon river rafting trip is from April to September. This is when the weather is warm, and the water levels are usually low, making the rapids less intense. June, July, and August are peak season, so if you're looking for a quieter trip, plan to go in April, May, or September.
Types of Rafting Trips
There are several different types of river rafting trips through the Grand Canyon, each with its own unique experience.
1. Motorized Rafting Trips: These trips use large motorized rafts, which allow you to cover more ground and see more of the canyon. These trips are typically 7-14 days long and cover 226 miles of the Colorado River.
2. Non-Motorized Rafting Trips: Non-motorized trips are for those who want a more peaceful, traditional rafting experience. These trips typically use smaller rafts and cover a shorter distance of the river.
3. Hybrid Trips: These trips combine motorized and non-motorized rafting. They start with a motorized section of the river, followed by a non-motorized section for a more peaceful experience.
Choosing the Right Tour Operator
There are many tour operators that offer Grand Canyon river rafting trips, so it's important to choose the right one for your needs. Look for an operator with a good reputation, experienced guides, and a range of trip options to choose from. Some popular tour operators include OARS, Western River Expeditions, and Grand Canyon Whitewater.
What to Pack
Packing for a Grand Canyon river rafting trip can be a challenge, as you'll need to bring everything you need for the duration of the trip. Here's a basic list of essentials:
1. Clothing: Bring comfortable, quick-drying clothing, including shorts, T-shirts, long-sleeved shirts, and a rain jacket. It's also a good idea to bring a hat and sunglasses to protect your eyes from the sun.
2. Footwear: Bring sturdy water shoes with good grip, as well as a pair of hiking shoes or sandals for hiking on shore.
3. Sleeping Gear: Bring a sleeping bag, sleeping pad, and a pillow for a comfortable night's sleep.
4. Toiletries: Bring all of your essential toiletries, including sunscreen, insect repellent, and hand sanitizer.
5. Extras: Bring a waterproof camera, binoculars, and a book to read during downtime when visiting the Grand Canyon.
Safety Tips
River rafting can be a dangerous sport, so it's important to take safety seriously. Here are some safety tips to keep in mind:
1. Always wear a life jacket: A life jacket is essential for staying safe on the water. Make sure it fits properly and is secured tightly.
2. Listen to your guide: Your guide is there to keep you safe, so it's important to listen to their instructions and follow their lead.
3. Stay hydrated: Drinking plenty of water is essential for staying healthy and avoiding heatstroke.
4. Protect yourself from the sun: Wear sunscreen and a hat to protect your skin from the sun's harmful rays.
5. Watch your step:
6. Be aware of the wildlife: The Grand Canyon is home to a variety of wildlife, including rattlesnakes, scorpions, and black bears. Make sure to keep a safe distance and never approach or feed them.
7. Stay in the boat: If you do happen to fall out of the raft, stay calm and try to stay in the boat. The guides are trained to help you back in safely.
8. Know your limits: River rafting can be physically demanding, so it's important to know your limits and communicate them to your guide.
9. Follow Leave No Trace principles: It's important to respect the environment and leave it as you found it. Follow Leave No Trace principles by packing out all trash and avoiding disturbing the natural habitat.
The Experience
A Grand Canyon river rafting trip is an unforgettable experience that will leave you with memories that will last a lifetime. You'll spend days navigating the rapids, hiking along the canyon walls, and camping under the stars. You'll have the opportunity to see wildlife up close and connect with nature in a way that's impossible in everyday life.
You'll also have the chance to connect with your fellow travelers and build lasting friendships over the course of the trip. River rafting is a team sport, and everyone works together to navigate the rapids and make the trip a success.
A Grand Canyon river rafting vacation is a once-in-a-lifetime experience that should be on every adventurer's bucket list. With stunning scenery, exciting rapids, and the opportunity to connect with nature, it's a trip that will leave you with memories that will last a lifetime. By choosing the right tour operator, packing the right gear, and taking safety seriously, you can ensure that your trip is safe, enjoyable, and unforgettable. So what are you waiting for? Start planning your Grand Canyon river rafting adventure today!
Most Recommended