Spring Travel Destinations To See this Year

When you really think about spring travel vacation there are two types of people out there. First, there are the people who despise the idea of traveling and only travel if their family and friends drag them along. Second, there are people who love to travel and spend there whole year planning their next trip. If you are a type one, we STRONGLY suggest you keep reading and stop missing out on the best adventures of life. As for all the wanderers, you already know what to do. When spring is around the corner, there is no other season better to travel than this time of year and honestly, it's a travesty to stay indoors. Now that you are ready to travel, the first and most obvious question which pops up is, Where to go?
Let's say you take your savings and buy a ticket to Rome or Paris. We'd say bad move, not anything against Rome or Paris but if you pick the obvious spring destinations hotels are full, prices are surging, and there are more tourists than locals. If not the obvious places, where do we go then, you may ask? Don't you worry we got you covered. We'll give you some tips on the best destinations, how to beat the crowd, save cash and have a spring travel experience of a lifetime. What makes a spring destination perfect? Is it the great outdoors, sun and the beach where you can get some exercise in, beguiling festivals or maybe the local cuisine. We've made a list of these destinations. Our top 5 picks for this spring are:
Spring Travel Vacations Destinations for You!
The Pyrenees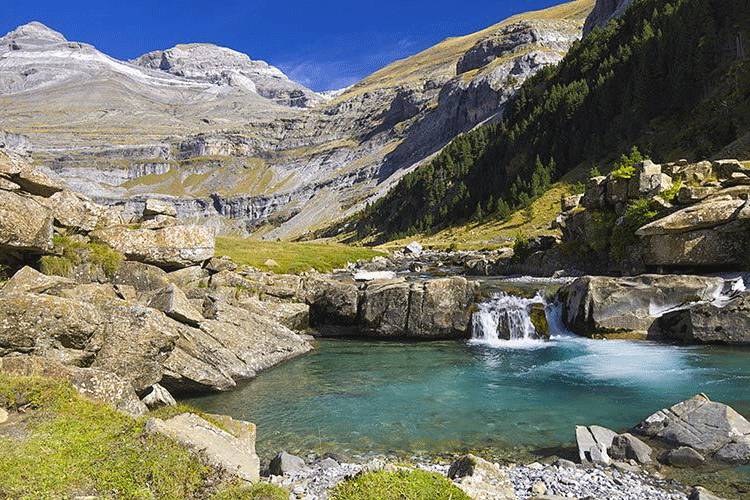 Mountains are a great spring travel vacations destination. The Pyrenees range is Europe's underrated and uncrowded alternative to the mighty Alps. These mountains are situated between France and Spain, and they offer a plethora of tourist destinations. You will find peaks as high as 3 km, the highest being Aneto at 3.404 km. There are castles which will remind you of Game of Thrones, dense forests and much more. Speaking of castles, there is a natural castle-like circular ring of mountains around a valley called Cirque de Gavarnie. The best place to start off would be "The Ordesa y Monte Perdido Parque Nacional" in Aragon, Spain. As both countries are a part of the European Union, crossing borders is not a problem. Rent a bike from San Sebastian in Spain and ride into the French territory. Stealth camping is all the rage in the Pyrenees as it is not illegal there. If you're starting your Spring Travel journey from France then do visit Saint-Jean-Pied-de-Port in the Basque country.
Ecuador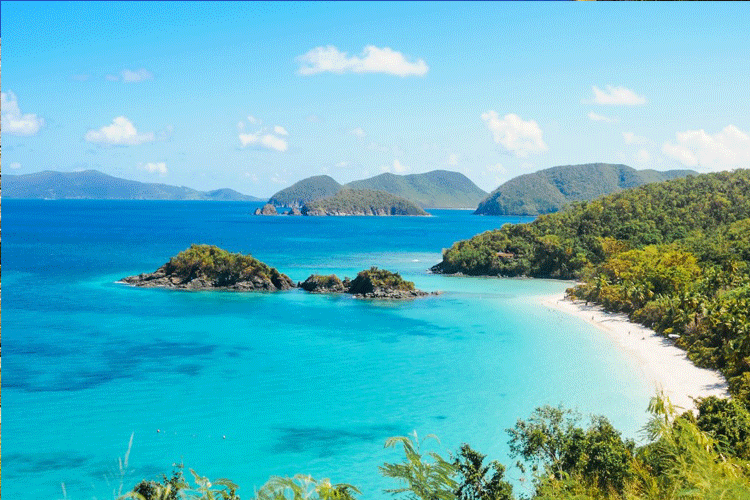 Do you want your Spring Travel experience to be as diverse as possible in a short period of time? Then Ecuador is the place for you with its serene mountains, beautiful beaches, and dangerous volcanoes. You can explore the Amazon, visit the famous Galapagos islands and even ride a bike on Cotopaxi, an active volcano! A visit to this country will ease your mind and also go easy on your wallet as Ecuador is an inexpensive destination. Do not miss the local cuisine while you're there because the country is full of tasty dishes you've never even heard of! All in all, this destination is perfect for someone who loves an adventure.
Turquoise Coast of Turkey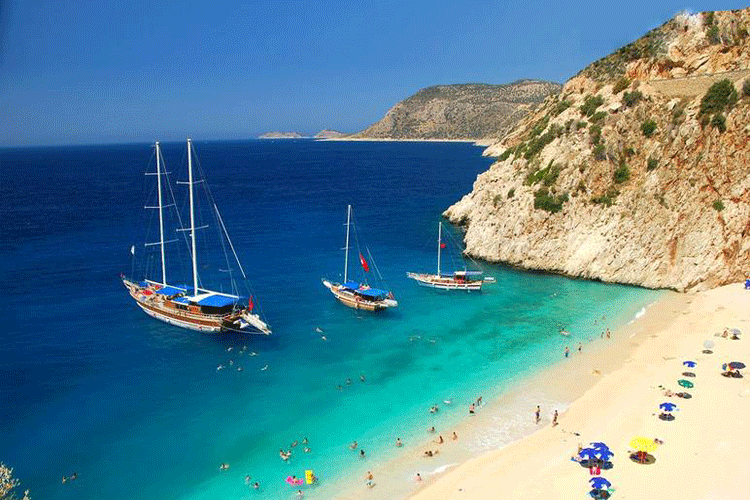 Spring is a time full of sunshine and sand, and Turkey is all about both of these things. Its culture, cuisine, and coastline will win your heart over. The Turquoise Coast of Turkey is one of the most underrated beaches in the world. It has all the perks of European beaches without being too expensive or crowded. You can book a beautiful resort for your Spring Travel vacation with a breath-taking view of the Aegean Sea.
If you're an adventurer then rent the traditional Turkish boat "Gulet", and explore the sea. For foodies, Turkey is heaven on earth. The country's cuisine is very heavy on meat. You can try the traditional Doner or Shish Kebab, The Turkish culture will secure a place in your heart once you set eyes on the country's paintings, sculptures, and architecture. Whatever you do, don't forget to plan a visit to the ruins of Xanthos and the famous mythical ruins of Troy.
Borneo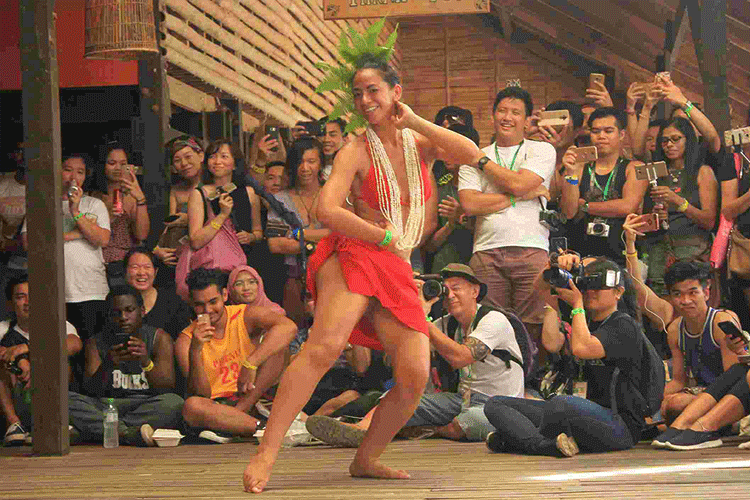 If you want to visit a Southeast Asian island with diverse wildlife then book a trip to Borneo. Inexpensive, scenic and peaceful are the words which perfectly describe the largest island in Asia. For seasoned travelers, Borneo is a hidden gem of a destination. You can watch Orangutans at the Orangutan rehabilitation center and even volunteer there. If you prefer marine life then hit the beaches and try catching the sea turtles, it's a thing there! Apart from its beautiful wildlife, the Rainforest Music Festival is a great event to attend there.
Baja California: Spring Travel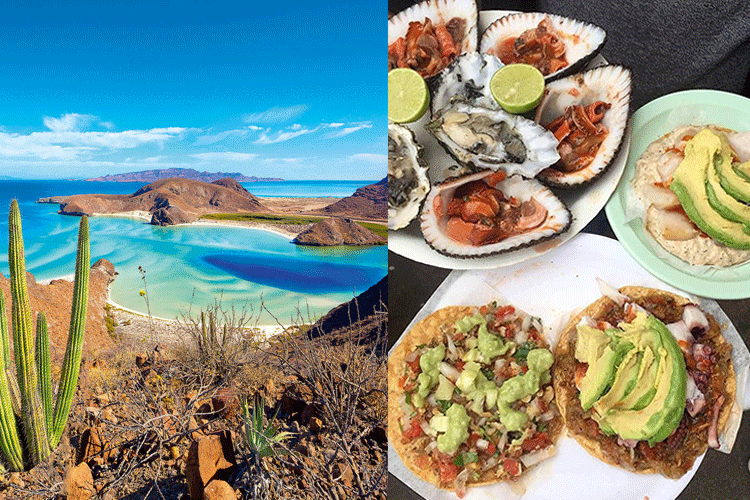 To follow your stomach is to follow your heart. Baja California is a foodie hotspot. The name can be deceiving but this place is actually located in Mexico. People in San Diego have crossed the U.S. border frequently to surf, eat tacos and have a blast. With time, Baja California has emerged as one of the best foodie hotspots with a transcendental and heavenly cuisine. Commingling the craft beer culture of San Diego with indigenous Mexican recipes and world-class innovation. Baja gives to the visitors some top-notch restaurants, amazing Craft beer and rustic vineyards at a very low cost compared to other wine regions. When traveling to this place make sure to swing through Tijuana to eat at Verde Crema, and don't forget to gulp down a few beers at Aguamala Brewery in Ensenada.
Now that your Spring Travel list is ready, block the dates, book the flights and get ready for the best spring break vacation ever! It is just the right window for you to travel as it's pleasant enough to do touristy things outside, without battling the heat of summer or shivering in the cold.

Most Recommended