Staycation Ideas for the Winter Holidays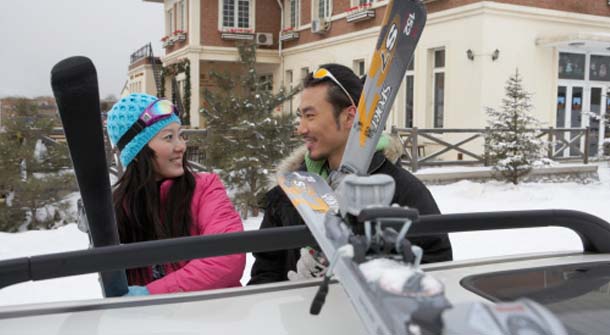 Sadly, not everyone has the money to take a big luxurious trip during the winter to some high priced ski resort, sunny beach or the like. When this happens, we have to think of a Staycation to achieve that same fun, relaxing feeling without spending an arm and a leg to make it happen. That is when the staycation comes into play. Staycation ideas for the winter holidays. Just because you're staying home for your winter vacation doesn't mean that you can find some awesome ways to relax and have fun; you just have to know where to look to make it happen.
Staycation ideas for the winter holidays
Visit a Local Ski Resort
The beauty of a local ski resort is that it has all the fun of a high priced one without the price gouging you'd see at places like Vail, Jackson Hole or Mammoth Mountain. Many smaller ski resorts have reasonable prices for a day trip and you can find a number of other entertainments than just skiing like snow tubing, sledding, ice skating and so forth which can give you a fun day in the snow without bleeding your wallet dry.
Put Together a Movie Marathon with Friends
One way to really enjoy a staycation is by spending that time with friends, laughing and watching all those movies you've been meaning to watch for a while. You can have a Bond marathon with all the old favorites like Goldfinger, Dr. No, From Russia with Love and more. Make it a real event with tons of beer good food and friends, and it will feel like a truly enjoyable "vacation".
Take Local Wine Tour with Your Lady Love: Staycation
Though some wine tours can get a bit pricey in areas like Napa, there are wineries found dotted all over that may prove to be just as romantic and fun as the more well known ones. Better yet, they'll be cheaper as well because you won't have to worry about paying for accommodation and transportation that can take up a large portion of a vacation budget.
Get to Know Your City or Town Like a Tourist
When you live in a city or town you kind of end up taking it for granted or ignoring the normal attractions that tourist flock to because you just don't have time for it and when you do, you don't usually want to stay locally do you? But, you'd be surprised at what the great tourist spots and hidden attractions in your local area can add to a staycation. Hit up local historical landmarks, museums and so on and see what your city has to offer you.
Most Recommended