Things Every Man Should Own In Life

Things every man should own. Keeping up with men's lifestyle products used to be pretty easy. However, with new technologies and trends popping up daily that has changed as men evolve and are a bit more expressive with their style and gadgets. If you are still confused as to what to wear and try out, don't worry, we got your back. We are here to help you get a little bit of everything right to your fashion and tech accessories.
Things every man should own
Levi's Patch Pocket Sherpa Trucker Jacket Black
Trucker jackets are back and with a flair and every man should own one. Sherpa is everywhere from women's wear to men's clothing to even furnishings (think sherpa blankets). However, this sherpa-lined trucker jacket in a faded black color can add a scoop of coolness to any of your casual outfits. It is in trend, and is also subtle enough to not be obnoxious. With its warm old-school vibe in its design and its subdued black color, this jacket will last you years and will be your go-to for any occasion.
Eclipse Wooden Charger Black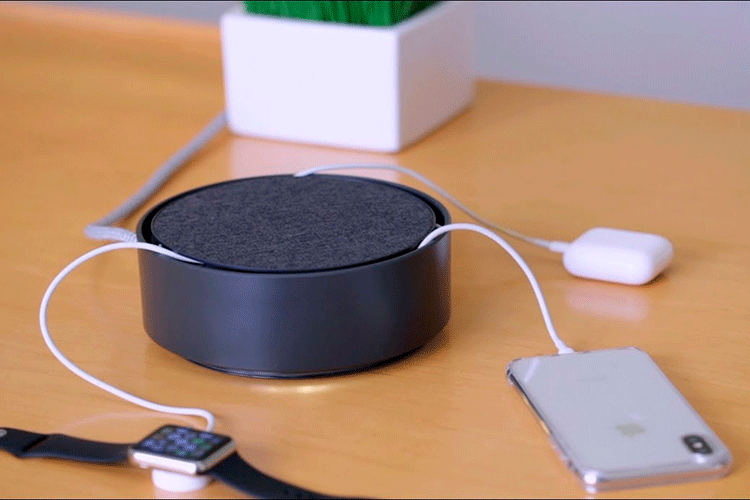 This adorable 3-Port USB charging station is something that you might want to get your hands on. Not only is it stunning with its minimalistic black and wooden build, but it is also compact and easy to carry around. It holds up to 20 feet of cable without getting tangled and emits a subtle ambient light, adding to your aesthetic value. It rises with a double-tap motion to reveal wires, which is incredibly smart and handy. All these factors make this gadget not only a classy new addition to your lifestyle but also an efficient product to use.
Editor 38mm Watch – Black & Black Sanblasted
When you compliment your wardrobe with the right watch you can make your outfit instantly more stylish. This Swiss Made black watch with accents can be perfect for every day, making it a classic. It comes with a stainless steel casing, scratch-resistant sapphire glass, and Italian calf leather strap, making it dapper wear. Its quartz movement and water resistance to 50m makes it friendly to your lifestyle since it is not super high maintenance. This sleek and functional watch can elevate your style factor tremendously.
Motor Robes Blanket
These plaid roll up blankets are essential for every man. They are perfect for those summer picnic dates or surprising your special someone with an adventure, or maybe just to cuddle with on a cold or rainy night. It's convenient and stylish, and its 100% wool fabric makes it incredibly comfy. Each of these Motor Robe Blankets comes with a handy carrier, a handle, and a shoulder strap, to make carrying it around super convenient. Whether the warm summer months or the cold winter chills, stay cozy with this soft, comfortable blanket, and you can thank us later!
Roberts Stream 67 Audio System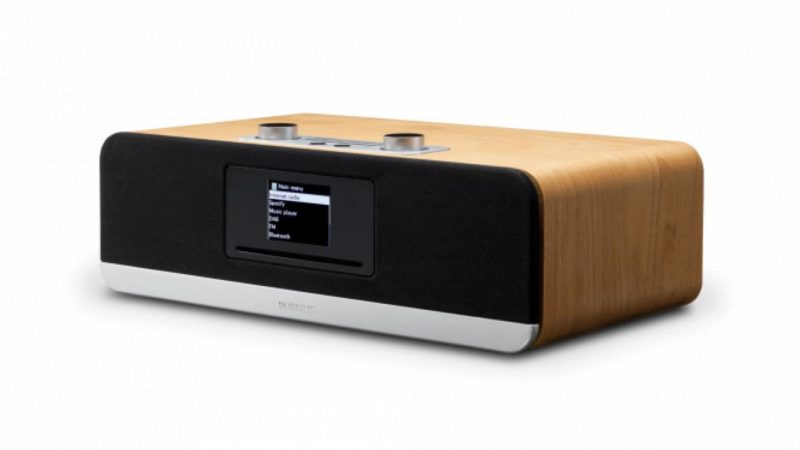 Roberts punched stream 67 is a sleek new smart audio system. It made our list of the must have men's lifestyle products because it provides premium quality audio which instantly fills the room with its acoustically tuned wooden cabinet. It can be integrated with its wide range of streaming services or can be connected via Bluetooth to your smartphone. It can also team up with your Alexa to give you a smart audio experience. Having this audio machine in your household can take your entertainment game to another level and can make your next party phenomenal.
Mismatched Prints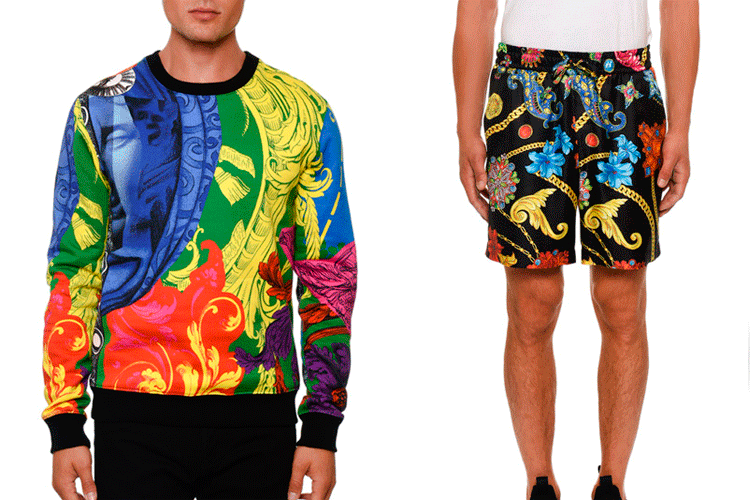 The fashion industry is going through a moment of loud self-expression. So maximalism is seen everywhere, and clashing prints that are mismatched are actually in. Don't shy away from pairing that tropical print with your nautical print. As long as you are confident and you feel good, it is all good. Most men tend to rely on the same old boring fashion rules which have been working for them in the past. However, easing into the trend of mismatched prints can make you the fashion stand out in the room by several notches. Maximalism fashion trends in men's wear are here to stay for a while, and you might as well embrace it.
Gillette Labs Heated Razor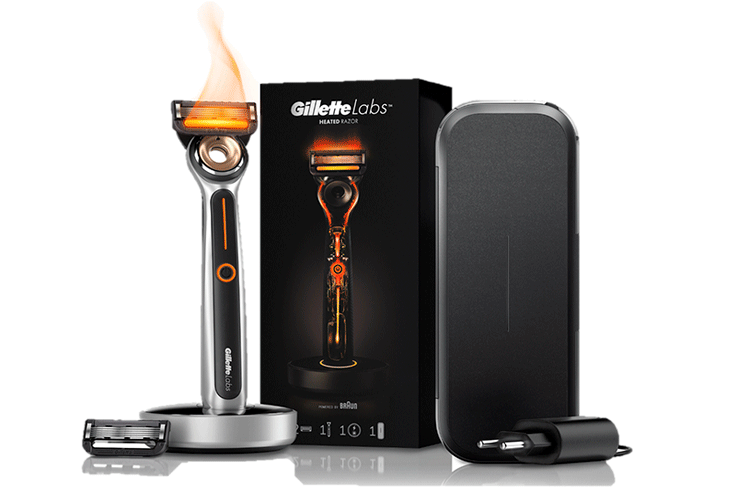 What is more luxurious than indulging in a hot towel shave each and every morning? Very few things for sure. Gillette Labs Heated Razor is a revolutionary new device from Gillette which brings home the typical barbershop experience right to your bathroom. This razor provides constant warmth, making each stroke a breeze. Apparently, applying heat while shaving means opening up the pores and reducing resistance, providing a smooth and practical grooming experience.
JAXJOX Kettlebell Connect
A pair of trusty kettlebells is one of the most reliable pieces of gym equipment that anyone can invest in. It is a simple and straightforward gear with endless possibilities at your disposal. KettleBell Connect is a step-up from the traditional kettlebell as it features a proprietary bullet-stacking system that comes with a rotating weight-selection core, and this is just the start of many technological add-ons. Connect it to the JAXJOX app and stay in touch with your friends and track their progress.
Bose Noise-Masking Sleepbuds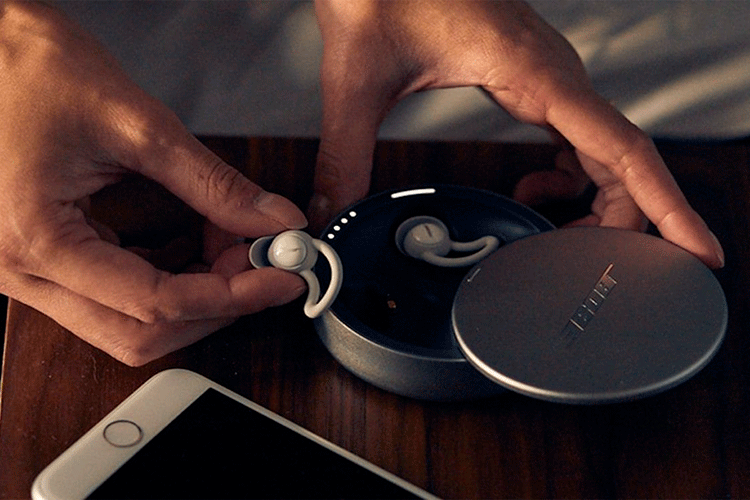 Any real fitness freak out there will tell you getting a good night's sleep can be an essential step towards leading a healthy lifestyle. This pair of Bose Noise-Masking Sleepbuds are one of the top men's lifestyle products of the moment. This is because they are the perfect partner if you are having trouble falling asleep at night. With highly ergonomic design and precise sound, these tiny buds provide ambient sounds that provide the ideal backdrop for a sound sleep by blocking out any unwanted sound. It lasts an incredible 16 hours on a single charge, and you can adjust the volume, set alarms, and determine the duration of time you want them to play. It also comes with a holding case, which keeps it safe.
Taylormade M5 M6 Golf Drivers: things every man should own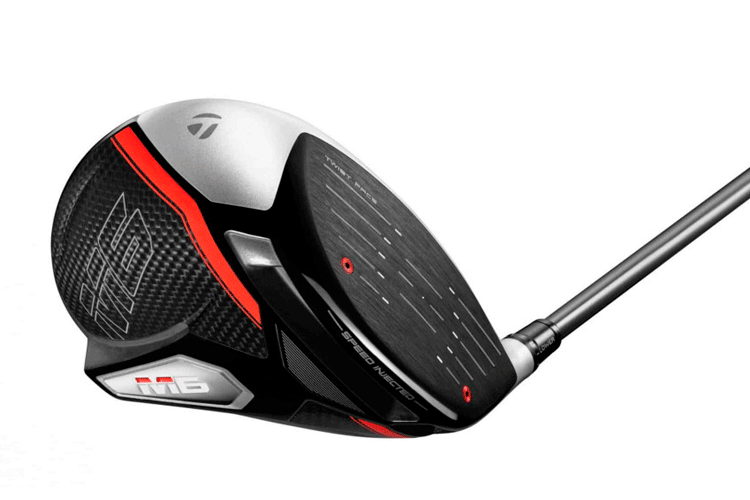 If you take an active interest in golfing, you will love the incredible M5 and M6 drivers from Taylormade. They come with a speed injected twist face, which distinguishes them from all the other golf drivers. The twist face technology maximizes ball speed by adjusting to hit the ball at the perfect angle, bringing a new thrill to the game. If you want to add some spice to your golf game invest in these golf drivers and you can thank us later.
Top men's lifestyle products – Ducati MIG-RR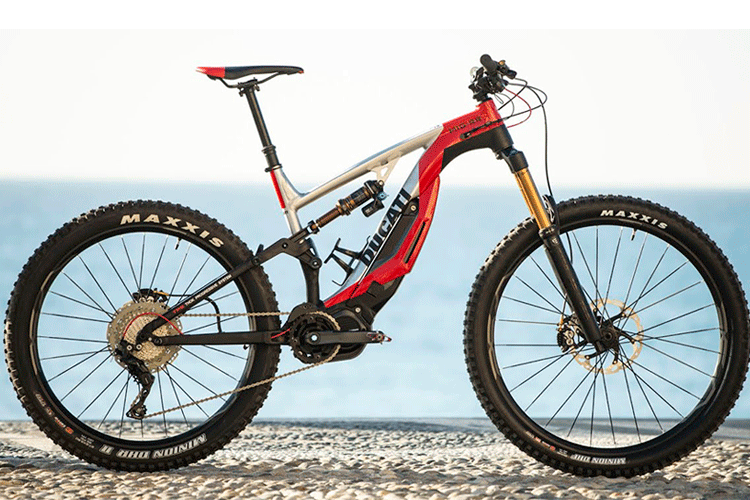 Ducati is known for their amazing bikes and motorcycles. The newest addition of Ducati, the MIG-RR lives up to its name in an unconventional way. This high-performance bicycle doesn't come with over 200 horsepower like the Panigale V4 but is rather measured leg power. This pedal-powered mountain machine comes with three levels of assistance and can help you control the toughest of tracks. This mean machine comes in an aluminum frame and battery with a massive E8000 which provides you with added boosts of speeds, enabling one to reach up to 15.5 miles per hour.
Plaid Pants: things every man should own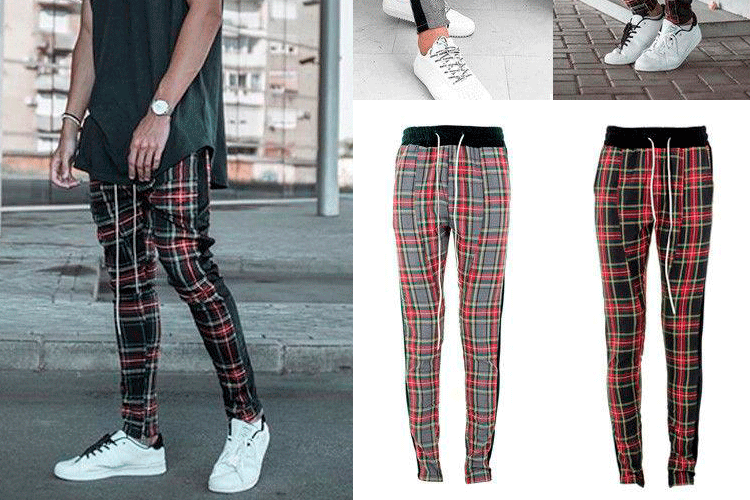 Plaid pants can be seen everywhere, in both men's and women's fashion. Whether you are a subtle print kind of guy, or you don't hold back with a bold plaid print, there is a lot of different ways you can wear a pair of plaid pants. Reminiscent of the nineties era, plaid pants can be worn with a definite edge. They are a versatile piece of clothing that add the right amount of flair to your outfit. If there is one piece of clothing that you want to invest in, let a pair of plaid pants be the one.
Having a stylish lifestyle is not easy, and there is a lot of runway fashion out there to choose from. Some might seem a little outrageous to include in your daily fashion, however, incorporating just little elements of the hottest men's lifestyle products and trends in your life might take your everyday look from a 6 to a whopping 10! Your fashion lifestyle is a self-expression, and you should go for what makes you feel most comfortable. However, a little bit of direction and guidance can help the way you dress, groom, or find the products you use on a day-to-day basis. This is why we are here to help you walk that confusing lanes of 'what's in' and 'what's not' and help you make an informed decision.
Most Recommended