Things To Do In Denver Colorado On Vacation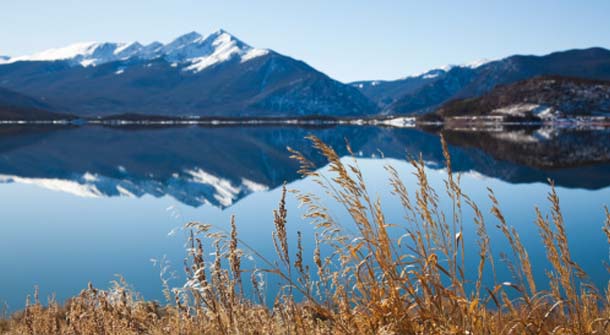 Think you can only enjoy the mountains when they're covered with snow? Think again. Denver and its surrounding areas in Colorado are some of the fittest destinations to visit any time of year. From the picturesque river walk of downtown to the fresh gourmet cuisine to the rocky-mountain grab a bag of outdoor activities, you will definitely find this cool city to be a real wellness hot spot.
Do more in denver co
First things first
Get in the spirit by visiting one of the area's many local breweries. We know, we know – beer? For a healthy vacation? We're not suggesting you knock back a six pack on your own… but a couple glasses of crisp cool refreshment is the perfect way to enjoy the spirit of the mountains. If you're headed there in the summer months, stop by New Belgium Brewery (Home of Fat Tire Beer) in the Fort Collins suburb of Denver and get your hands on the low-calorie, high-flavor Skinny Dip Ale (110 calories). Also worth a try is the company's newest offering – Somersault Ale (130 calories). Afterwards, head back into downtown for any of the free-range beef, low-fat buffalo, local lamb and game like elk, quail and Cornish hen at the long-famous Buckhorn Exchange restaurant.
To work that off
Enjoy a long mountain stroll, or better yet a bike ride, through unspoiled wilderness, making sure you stop along the way to take in the mining and railroad culture that prevails throughout the area. You'll find the locals are a relatively healthy bunch – walking and biking most places – which is part of why they're likely to zip right by you. Remember, they're used to the altitude, you're not. So if you find yourself feeling winded during any activity, just take a short breather before continuing on your way. Speaking of Coloradans being in better shape than you – take a side trip to the city of Denver Colorado Springs just an hour away. There you will find the US Olympic Training Center – an amazing facility that trains all our most elite athletes. You'll also find the U.S. Air Force Academy, home of the Air Force Falcons athletic teams and, more importantly, our future air force officers and pilots. It also happens to be one of the most picturesque and impressive college campuses in the country and a nice hike throughout its many cliffs and hillsides. Stay long enough and it won't be long before you think about staying until ski season, which, rest assured, is equally enticing.
Most Recommended