Things to Do This Father's Day With Your Dad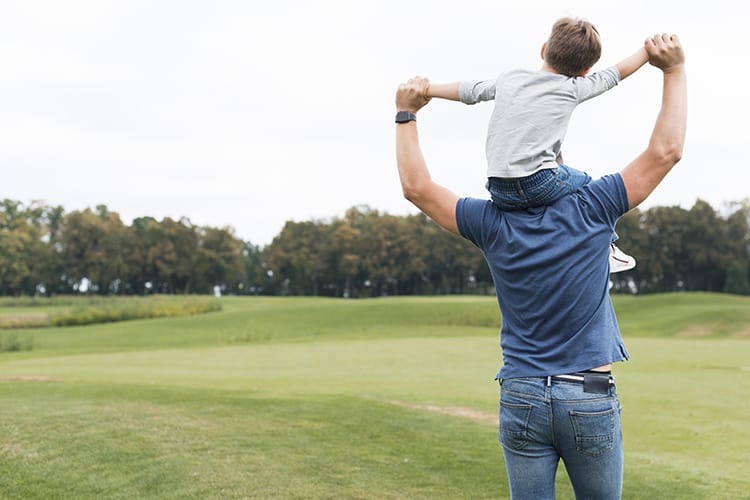 Father's Day is here and many are thinking about what to do to celebrate for such an important person in your life. Unlike with Mother's Day a bouquet and chocolates probably won't cut it. For most guys events that bring the family together, or activities that give you a little one on one time will not only leave Dad smiling but will create lasting memories. Here are a few suggestion for some fun activities for the whole family.
Things to do for Father's Day
Go outdoors
If the weather is nice, outdoor activities are a great idea. Taking the family camping is a great way to relax. You can fish, toss a ball around with the kids, and cook over an open fire. If the kids are little, make sure to get them good and tuckered out so they will want to go to bed early. Then dad can enjoy and nightcap with his best girl for Father's Day.
Sporting events
Sporting events are also a great way to spend the day with the fam. Does everyone have a particular favorite? While everyone should have fun, remember that it's dad's day so he should have the ultimate say on what you see whether it be baseball, golf, or auto racing.
Barbecue at Home: Father's Day
Barbecuing at home is pretty much one of the manliest things there is. If you have a grown son (or if you are the grown son), cook together for the family. It's a great bonding experience and all the compliments dad gets on the quality of the meal will remind him of how appreciated he is. You may not make mom cook on Mother's Day, but barbecuing isn't work. It's a tradition that men take seriously and enjoy. Be sure to kick back a few brews in the sun.
Get a manly gift
Gifts for dad on Father's Day are always nice as well. Stick to manly stuff like tools. You can get him a tie or something for his desk at work any time. Guys may not be into mushy stuff, but a card with a few of the right words can show a lot of appreciation with just a little bit of uncomfortable emotional stuff.
Just spend time together
Most of all, dads just want to feel appreciated for their hard work. If you are a son, take some time to chat one on one with dad about how things have been. If you are the parent, spend a little individual time with everyone in the family. These are years you never get back latter. Just be sure to remember to make these things a habit that goes for more than just one day out of the year.
Most Recommended