Vacation Workouts To Remain Fit While On Holiday

Are you struggling with the thought of losing your shape on your vacation? While you need a break from your everyday routine but for the fitness enthusiasts, the idea can create havoc. They understand the consequences and how skipping their workout routine can be a terrible idea. Well, you can always count on your hotel gym for some travel vacation workouts plan, but many a time that leads to disappointment. So what do you do when you are stuck in such a situation and not able to workout? Simple, add the below-mentioned exercises to your vacation exercise routine. You can quickly execute them wherever you are and stride forward making consistent progress even during your vacation.

Smart Travel Vacation Workouts Plan
Pushups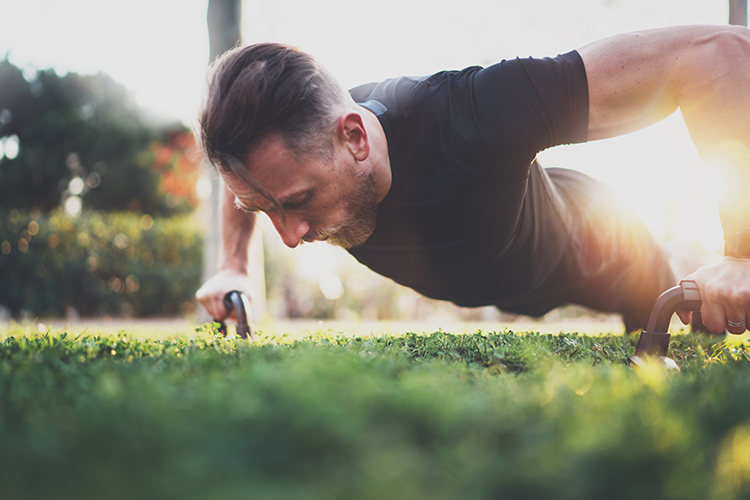 These are some of the best exercise out there because you don't need much to execute a pushup. Pushups are for beginners as well as for the pros. There are many variations to the classic pushup, but you can do a simple push up without using any equipment. It is a superb workout for your upper body and targets your chest, shoulders, arms and even your core. Pushups are one classic exercise which does not need a specific place for you to execute. Therefore you can conveniently add it to your list of travel vacation workouts plan.
Bodyweight Calf Raises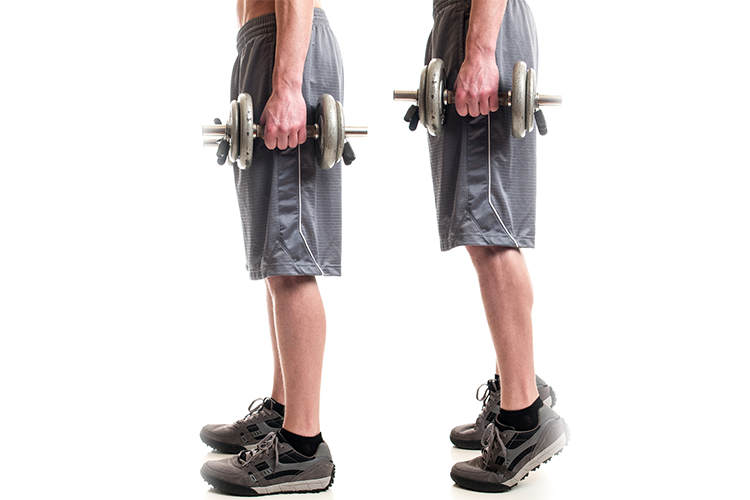 Many men struggle with their calves. Moreover, they spend a lot of time on their leg workouts, now imagine how a vacation can ruin all that training! But fret not, as there are bodyweight calf exercises to help. Do a few sets of standing bodyweight calf raises and they will get you sorted out. This exercise also gives you a great stretch and the ideal place to perform it could be any platform or staircase.
Dirty Dogs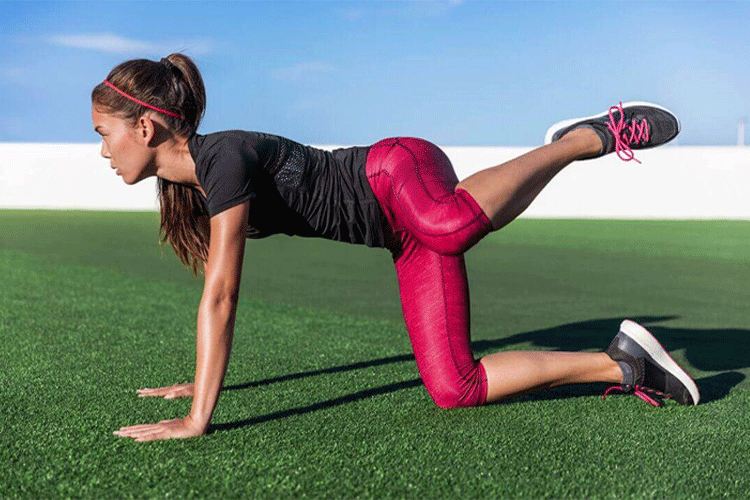 Another effective workout to include in your overall vacation workout routine is the dirty dog. This is a great exercise as it engages different individual muscle groups. You can execute it in many variations, and it specifically targets your hips and glutes. To perform the most natural variation get down on your knees and twist one of your legs outwards. This is great for people who prefer beginner level workouts. A more intermediate difficulty level workout requires you to be in a pushup position and twist one of your legs. Keep repeating it until you feel your core getting tired.
Air Bike Crunch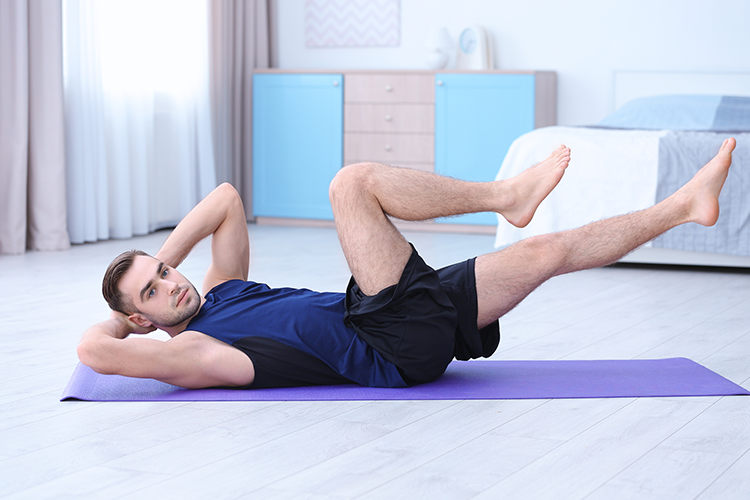 Without using any equipment you can workout those abs on your vacation for more definite shape and endurance. To execute this exercises your legs need to move while you do the crunches continually. All significant ab exercises demand ab contraction, and this workout follows just that. You can perform this in your hotel room at a slow pace, just be careful with the contraction at the peak of the movement.
Side-Plank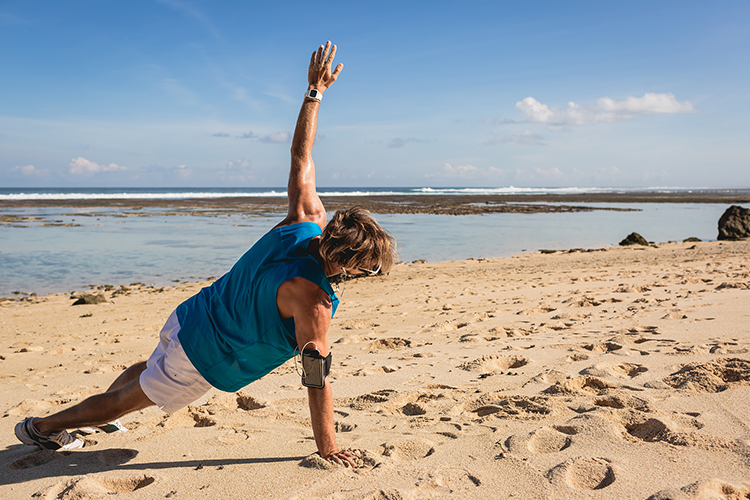 The side plank exercise is ideal for your vacation workouts to follow for your obliques. When you mix it with leg raises it becomes a powerful exercise that can benefit you in so many ways. The side plank benefits are vast; it not only works terrifically for your core but also for your glutes and abductor. Hold a side plank for at least 30-45 seconds on each side and repeat about three sets. Do as many leg raise as you possibly can around this time or play around with other side plank variations. This will ensure that you get the maximum benefit.
Lying Leg Raises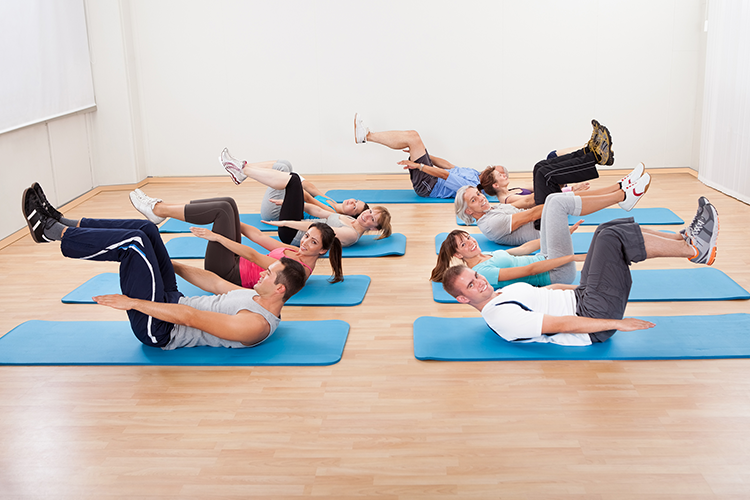 To perform a traditional leg raise, you have to stand straight and lift your legs. However, when you are on vacation this workout may not be possible, there may not be pieces of equipment for you to do leg raise. An easy adaptation is the lying leg raise, all you need to do is lay down on the floor and lift your legs from the ground to the upright position. This workout is a formidable exercise for your lower abs. Be in control of your movements and try holding the contraction for a few seconds.
Tabata Workout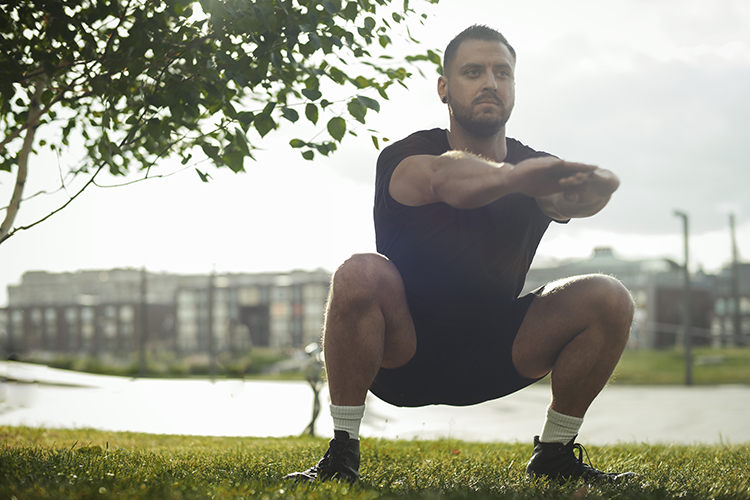 Tabata is a form of high-intensity interval training which is perfect for your travel vacation workouts since you can complete them anywhere. In fact, all you need is to set aside about 4 minutes for the workout to perform a combination of exercises. One Tabata workout plan which involves doing spot jumping, lunge jumping, pushup and triceps dips is a great one to start with. You can consider this as a part of a combination. When you repeat this combination of exercises twice, you execute one Tabata. Remember to carry out the movements at a higher intensity just like how interval training works. Don't hold yourself back; give all your efforts to reap the maximum benefits of your vacation exercises.
Resistance Bands: vacation workouts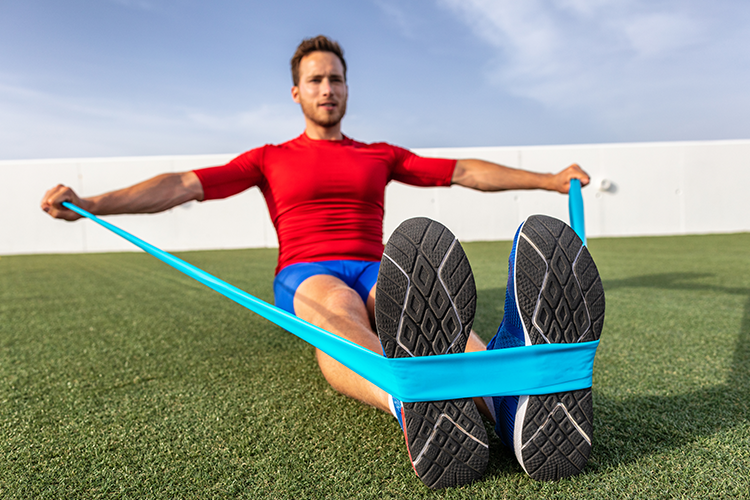 A great and easy to carry tool to enhance your travel vacation workouts plan without a gym is resistance bands. When you pack for vacation, lugging around a heavyweight suitcase can be painful. And the burden will just increase if you have to take substantial exercise equipment. In such cases, resistance bands are like a best friend to fitness enthusiasts. You can target different body parts, you can use resistance bands for legs, for arms, for glutes. This lightweight workout gear can be carried easily. We are not kidding when we say that you can fit it in your pockets. To conclude, you can place it almost anywhere in the room you are staying and enjoy a rigorous workout session.
Running: vacation workouts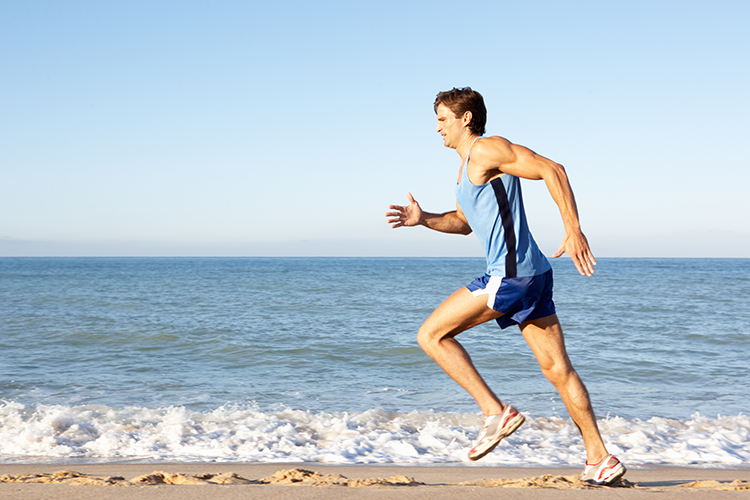 You can never go wrong with this one. Running on your vacation workouts to burns fat and ensures you keep making consistent progress even on vacation. Running benefits are immense; it not only burn fat but keeps stress at bay and releases endorphins. It dramatically improves your heart health and puts you in a great mood. So, all you got to do to enjoy your holidays is run or jog. Just make sure you do not forget to pack your running shoes when you pack for your vacation.
Remember for fitness consistency is essential. Skipping workouts for a large number of days can make you lose your gains. In order to keep active and energetic, it is advised you do these exercises whenever you can. Set one hour aside from your schedule for your fitness objective.

Most Recommended