Visit Texas on A Shoestring Budget: 4 Unique Ideas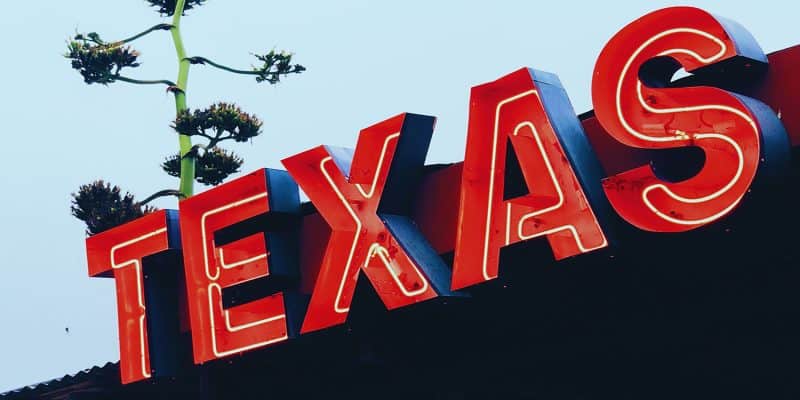 In Texas, a common phrase exists stating that in this state, everything is bigger. No doubt, this phrase likely originated as a reference to the sheer size of the state's geographical area. The state spans 268,597 square miles — earning Texas the title of being the second-largest state in America. Both by geographical area and population. If you consider everything that the state has to offer its visitors, it's not hard to see why so many people want to visit Texas. The Lone Star State has something to offer every type of traveler. From sublime views of the natural beauty that decorates the area, such as Guadalupe Peak, Bush Mountain, and Cerro Castellan, to delectable Texas BBQ and much more.
Tips to Visit Texas on a Budget
Although Texas is by no means comparable to New York in cost. All vacations have the potential to be expensive. Texas is no exception to this and providing that you're not careful, you could find yourself running out of budget quickly.
Fortunately, there are many ways that holidaymakers to The Lone Star State can save money during their stay. Here are a few of our suggestions on how to see Texas on a shoestring to ensure that you have the best holiday possible and get more bang for your buck.
Search For Cheap Dallas Flights to visit Texas
Visitors to Texas can scale down on cost and still enjoy their desired destination by searching for and comparing cheap Dallas flights or surrounding cities. Providing that you're good at using the internet, you can find flight comparison sites that allow users to find, compare and search for cheap flights.
Since The Lone Star State is a highly sought-after holiday destination, it shouldn't be hard for prospective visitors to find a selection of cheap Dallas flights. It might also be worthwhile to compare the prices of flights to different cities in Texas, even if it's not the city you want to visit.
Narrowing your search to other areas of Texas, such as Dallas, Houston, or San Antonio. Can help you compare flight prices and ensure that you get the best deal possible for your money. Once you arrive in Texas, you could always use the metro, trains, taxi, rental cars, etc., to get to your city of choice. Which is much cheaper than paying over the odds for a direct flight and gives you more money to enjoy The Lone Star State with.
Take Advantage Of Free Attractions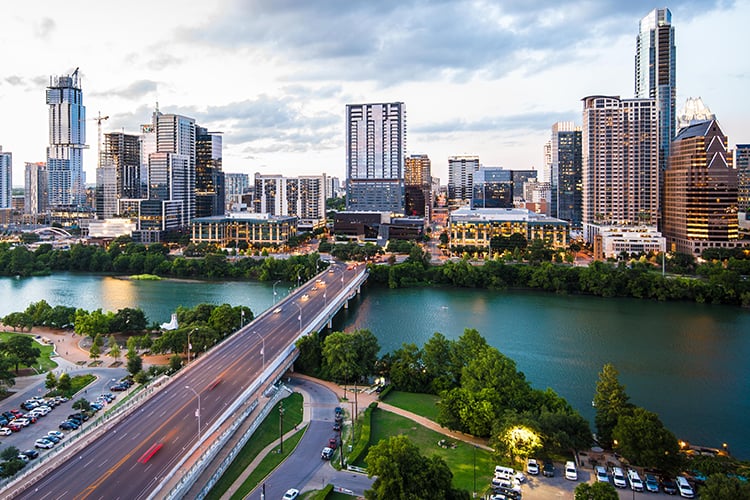 If you're more of a frugal traveler, it can be challenging to find things to do and attractions to see that are fun but won't bore you. Most fun activities on vacation come with a high price tag. However, if you're paying to visit attractions and for things to do constantly during your visit Texas – the cost can soon add up.
It's worthwhile researching things to do and attractions to see in Texas that are not just cheap – but completely free! Luckily there are many of these in The Lone Star State.
Cheap or Free Things to Do on your Texas Vacation
The Alamo in San Antonio – Texas, is a state filled with various war memorabilia and historical significance. One of the most important war memorials in Texas is The Alamo in San Antonio. Which allows visitors to see memorabilia from a significant battle that changed the state of Texas all at no cost. Not to mention, it's rumored to be one of the most haunted attractions in Texas – so consider visiting after dark if you're brave enough!
Mille Outdoor Theatre in Houston – If you visit Texas in-between the months of March and October. You could pay a visit to the Miller Outdoor Theatre in Houston. This is the only open-air theatre offering free performances of its kind in the U.S. Performances range from classical music concerts, jazz, musical theatre, ballet, and much more. The theatre operates under a bring-your-own policy. Perfect for a night of great entertainment, good company, and free food/drinks.
Mayfield Park in Austin – Perfect for a daytime activity with your family. If you want to avoid paying the admission costs for a zoo, you could pay a visit to Mayfield Park in Austin. Which is home to around two dozen or so peacocks. Enjoy searching for them on the treetops, rooftops, lying around on the grass, or strolling the grounds.
Dallas Farmers Market in Dallas – Open seven days a week, the Dallas Farmers Market is perfect for shopping for local produce or simply taking in the fresh, locally grown food. With free admission and no obligation to buy anything. You can spend the afternoon seeing what the local market has to offer. If you decide to purchase something, the prices are much more cost-effective than the grocery stores.
Consider An RV Rental
It's no secret that transportation and accommodation costs can be one of the most expensive aspects of a vacation. So, if you're looking for a way to visit Texas and save a couple of bucks. You could consider renting a motorhome. There is a range of options available, but be aware that the bigger options could set you back. Especially if you're going for longer than a month. With that said, some RVs are comparatively cheaper than hiring most small trailers or campers.
Doing so effectively takes care of your accommodation/transportation costs and gives you the freedom to go anywhere you want in Texas. Providing that you visit Texas in the summer months. There are various destinations that are ideal for touring in an RV. Since Texas is an oasis of natural beauty, from the mountains of Guadalupe to the lush gardens of Brackenridge Park. It makes it one of the most sought-after locations for road trips in the United States.
Deserts, sandy beaches, lush forests, and craggy mountains are waiting to be explored in The Lone Star State. Plus, there are many places and RV parks where you can rig your motorhome for the night or several many that also offer visitors a variety of other activities, so the trip is justified.
Some of the most popular are Hords Creek Lake in Coleman, Padre Island National Seashore in Corpus Christi. There are many more, which offer a range of recreational activities, delightful cuisine, and stunning views waterfront views. This makes renting an RV in Texas an affordable experience and an enjoyable one.
Stay At A Hostel
Another way to save a few bucks when you visit Texas is by choosing to stay in a hostel instead of a hotel. Admittedly, hostels aren't always our destination of choice when booking a vacation. But without a doubt, they present the cheapest option for frugal travelers.
Fortunately, in Texas, hostels are spread out all over the state, and a couple can usually be found in each major city. Meaning that it's easy to travel around. The locations are good, but the prices are, on average, a fraction of the cost of a hotel room.
The only downside is that hostels are probably not a good option for those traveling with family or small children. However, if it's just you and your partner, their shared accommodation and amenities are perfect for making friends and saving a couple of dollars.
Most Recommended