Best Beaches for Bachelors in the world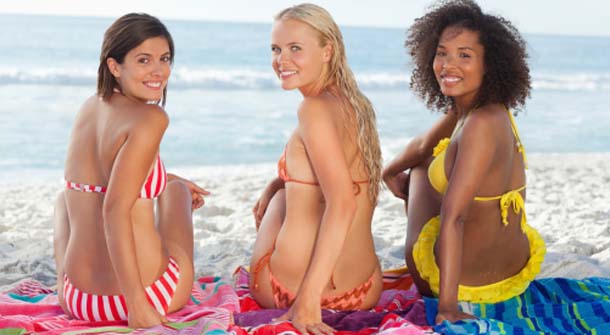 What's important to the single man on vacation? Hmm let's see.. Parties, sexy women, booze, entertainment and did we mention parties and sexy women? Before you plan your next beach vacation with your single buds. Check out the world's best beaches for bachelor's that guarantee a good time.
The world's best beaches for bachelor's
• South Beach, Miami
South Beach Miami is a hot destination that is great for single guys looking to meet the ladies. Due to its tropical climate it's warm year round and vacationers from all over the world are always in town to take in some rays. There is even the "Brazilian Beach" towards the south end where thong bikini clad women are all around. There are also plenty of beach bars and restaurants right on the beach where swimsuits are perfectly fine attire.
•Ipanema, Rio, Brazil: beaches for bachelors
With beautiful sun kissed skin tones and dangerous curves, the women of Ipanema make it one of the sexiest beaches on the planet. For bachelors looking to meet some ladies you might want to brush up on your Portuguese and hit the gym before you head to this sexy destination.
• Venice Beach, CA
Infamously known as muscle beach don't let that fool you. Venice is also home to the California beaches babes that is great for bachelor. There is plenty of eye candy on the sunbathing on the beach and strolling down the boardwalk.
• Bikini Beach, Punta Del Este, Uruguay
This sexy beach is referred by some as the St. Tropez of Uruguay, Punta del Este is frequented by an upscale society of millionaires, models and sexy people looking to get away from the intense heat of summer — which runs December through March. Bikini Beach is where the action is with hot babes abound and beach bars with DJ's and a true party vibe.
Most Recommended