Contest Prep First Week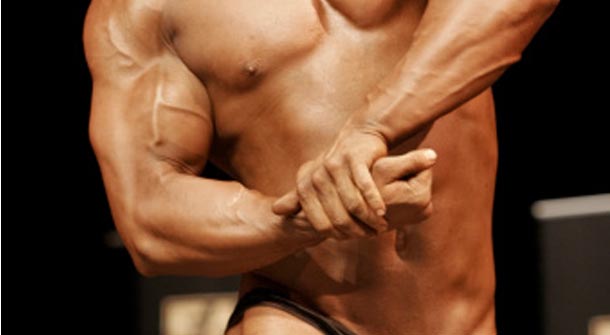 Contest Prep first week, I've mentioned in previous blogs how important it is to stay relatively lean in the off- season – for a variety of reasons. One of the major ones (to me) is that you don't have to work excessively hard from day one of contest prep. You can sort of coast into it.
It took me a while to really learn this, but I am really glad I did. For this prep, I started cardio with relative ease. I started at 20 minutes 3x in the week and 30 min on Saturday. Now I'm up to 25 minutes 4x a week and 40 minutes on Saturday. Training has still been balls-to-the-wall, as usual. Wait a minute…can I say that in my blog? Hmmm, not sure, but I think I just did. Contest Prep first week
My diet has been pretty easy to handle so far… I am taking in 6 meals per day and below are the foods I am eating.
Protein – chicken, egg whites, 96/4% ground beef, protein shake (only post-workout)
Carbs – Ezekiel bread, sweet potato, red potato (only for post-workout), quinoa, oatmeal
Fats – so far, only natural peanut butter and the occasional almonds if I am out and about. Contest Prep first week
Supplements have started off slowly but surely; nothing too strong to speak of. Here is a quick rundown of what I am currently taking – all made by All-American EFX (a drug-free supplement company)… Kre-Alkalyn Creatine; HBM; Vita-Drive (mulit-vitamin); Nytric Pro; Gluta-Zorb (glutamine) and the two big mamas – K-Otic (pre-workout) and Test Charge (a 100% natural testosterone booster). Aside from that, I've also got a good BCAA supplement and Vitamin C & D3. Contest Prep first week
As I sit here writing this, I am about 4-weeks deep into my prep. The only thing that I am suffering from so far is a little bit of fatigue at the end of the day. When I am sitting on the couch with my girls to spend family time together, about half the time I end up dozing off. They forgive me though. They know how hard Papi works. 🙂
12 more weeks to go! Only the strong survive!!!
Most Recommended