Winter Olympics Training Center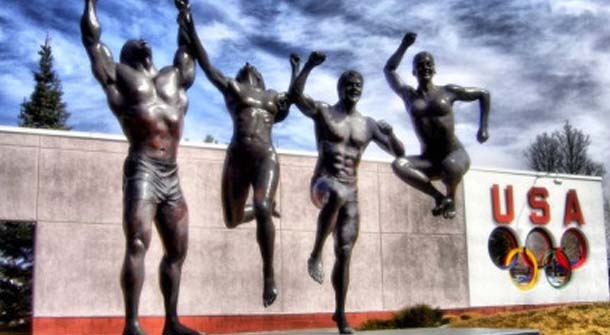 Nestled in the majestic mountainous region of Colorado Springs, the Winter Olympics Training Center is an elite training facility that has been shaping the future of winter sports athletes for decades. This state-of-the-art academy offers the perfect environment for budding athletes to hone their skills and prepare for the ultimate global sporting event – the Winter Olympics. Let's explore the academy's history, its exceptional facilities, and the unique high-altitude training experience it provides to athletes from all over the world.
A Brief History
The Winter Olympics Training Academy in Colorado Springs was established in the early 1980s as an extension of the United States Olympic & Paralympic Training Center. With a vision to create a centralized training hub for winter sports, the academy has since grown into a world-renowned facility, attracting athletes from numerous countries and disciplines.
The Academy's Unique Environment
Located at an elevation of over 6,000 feet above sea level, the Winter Olympics Training Academy boasts a high-altitude training environment. This altitude offers a plethora of benefits for athletes, including increased red blood cell production, improved cardiovascular efficiency, and a natural boost to aerobic endurance. The academy also enjoys a favorable climate, with an average of 300 days of sunshine per year, making it an ideal location for year-round training.
Training Facilities
The Winter Olympics Training Academy features state-of-the-art facilities to support athletes across a wide range of winter sports disciplines. Some of the notable facilities include:
Indoor Ice Arena: With a full-size Olympic rink, the ice arena is designed for figure skaters, ice hockey players, and short-track speed skaters. A specialized ice-resurfacing system ensures a consistently high-quality surface for training and competitions.
Ski and Snowboard Training Center: This indoor facility offers a variety of ramps, rails, and trampolines designed for athletes to practice their aerial and freestyle maneuvers in a controlled environment.
Alpine Ski Simulator: This cutting-edge technology allows athletes to train on a simulated alpine course, refining their technique and improving their reaction times.
Strength and Conditioning Center: Equipped with advanced equipment and professional trainers, this center is tailored to help athletes build strength, power, and endurance specific to their sports.
Sports Medicine and Rehabilitation Clinic: With a team of sports medicine professionals, the clinic offers comprehensive care, including injury prevention, diagnosis, treatment, and recovery support.
Sports Science Lab: This state-of-the-art facility conducts research and provides sports science services, such as physiological testing, biomechanics analysis, and nutrition guidance to optimize athletes' performance.
Athlete Support Services
In addition to its world-class training facilities, the Winter Olympics Training Academy provides athletes with a range of support services. These include:
Accommodation: Athletes can reside in comfortable dormitories located within the academy's campus, ensuring they have easy access to all training facilities and services.
Dining: Nutritious meals, designed by sports dietitians, are served daily in the on-site dining hall. These meals cater to the specific dietary needs and preferences of the athletes.
Education and Career Services: Athletes can access a range of academic and vocational support, helping them balance their educational pursuits with their athletic careers.
Mental Performance Services: The academy offers mental skills training, sports psychology consultations, and stress management resources to help athletes cope with the mental demands of high-performance sports.
Athlete Mentorship: Experienced athletes and coaches are available to provide guidance, support, and mentorship, fostering a positive environment for growth and development.
Success Stories
Over the years, the Winter Olympics Training Academy has produced numerous medal-winning athletes. Some notable alumni include:
Lindsey Vonn: A legendary alpine skier with multiple Olympic and World Championship medals to her name. Vonn credits the academy for helping her develop the skills and mental resilience required to excel in her sport.
Shaun White: A snowboarding icon, White has amassed numerous Olympic and X-Games medals throughout his illustrious career. The academy's innovative facilities and coaching staff played a pivotal role in his development as an athlete.
Apolo Anton Ohno: An eight-time Olympic medalist in short-track speed skating, Ohno's remarkable achievements are a testament to the rigorous training and support provided by the Winter Olympics Training Academy.
Mikaela Shiffrin: A prodigious alpine skier, Shiffrin has already accumulated multiple Olympic and World Championship titles at a young age. The academy's high-altitude training environment and expert coaching have been instrumental in her meteoric rise to the top of her sport.
Conclusion
The Winter Olympics Training Academy in Colorado Springs is a world-class training center for aspiring winter sports athletes. With state-of-the-art facilities, high-altitude training advantages, and comprehensive athlete support services, the academy has become a breeding ground for champions. As the Winter Olympics continue to captivate audiences worldwide, the Winter Olympics Training Academy will undoubtedly play a crucial role in shaping the future stars of winter sports.
Most Recommended