15 Charming Summer Date Ideas to Heat Up Your Romance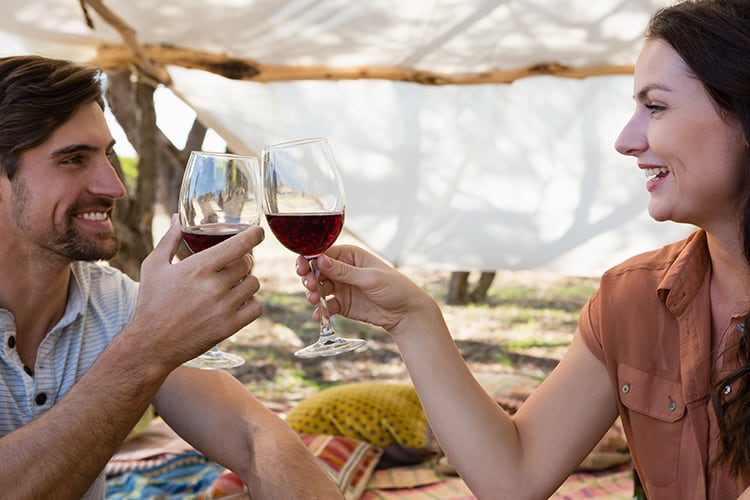 The sun is shining, the days are longer, and love is in the air – it's summertime, the perfect season for creating unforgettable memories with your special someone. Whether you're a new couple looking to spark a connection or seasoned partners seeking to rekindle the flame, these 15 charming summer date ideas are sure to inspire your next romantic escapade.
15 Charming Summer Date Ideas
1. Picnic in the Park: Pack a delightful spread of finger foods, refreshing beverages, and a cozy blanket, and head to your local park. Enjoy each other's company amidst the lush greenery, birdsong, and warm sunshine.
2. Beach Bonfire: Take advantage of the beach's magical ambiance during sunset. Build a bonfire, toast marshmallows, and watch the waves crash against the shore as you share stories and laughter.
3. Outdoor Movie Night: Set up a cozy outdoor movie screening with a projector, a white sheet, and your favorite romantic films. Cuddle up under the stars and enjoy a cinematic experience like no other.
4. Farmers' Market Adventure: Explore the vibrant colors and aromas of your local farmers' market hand in hand. Sample fresh produce, artisanal treats, and engage in conversations with local vendors.
5. Hiking and Picnic: Embark on a scenic hike together and reward yourselves with a picnic at the summit. Bask in the breathtaking views while indulging in your favorite treats.
6. Stargazing: Drive to a secluded spot away from city lights, lay out a blanket, and gaze at the stars. Try to spot constellations, make wishes on shooting stars, and revel in the vastness of the universe.
More Amazing Summer Date Ideas
7. Outdoor Concert or Festival: Check out local events for outdoor concerts or festivals featuring live music and entertainment. Dance the night away or simply enjoy the tunes while holding each other close.
8. DIY Ice Cream Date: Get creative in the kitchen and whip up your own homemade ice cream flavors. Experiment with toppings and flavors, and share the sweet results together.
9. Kayaking or Canoeing: Embark on a water adventure by renting a kayak or canoe. Paddle along serene waters, take in the sights, and share a sense of adventure and teamwork.
10. Fruit Picking: Visit a nearby orchard or fruit farm and spend a fun-filled day picking your own fruits. Whether it's strawberries, blueberries, or apples, the experience is bound to be delightful.
11. Biking Exploration: Rent bikes and explore your city or town from a new perspective. Discover hidden gems, stop for impromptu picnics, and relish the feeling of the wind in your hair.
12. Wine Tasting: Visit a local winery or vineyard for a romantic wine tasting experience. Savor different varieties of wine, learn about the winemaking process, and toast to your love.
13. Outdoor Art Class: Unleash your creative side by attending an outdoor art class together. Whether it's painting, pottery, or sculpting, the experience will surely inspire laughter and bonding.
14. Sunrise Breakfast: Set your alarms early and welcome the day with a mesmerizing sunrise. Pack a delicious healthy breakfast and enjoy the tranquility of the morning together.
15. Weekend Getaway: Plan a mini weekend escape to a nearby bed and breakfast, cabin, or boutique hotel. Explore a new town, indulge in local cuisine, and relish uninterrupted quality time.
As summer paints the world in vibrant hues and fills the air with warmth, seize the opportunity to nurture your relationship with these charming summer date ideas. Whether you're igniting a new romance or rekindling an old flame, these summer date ideas are designed to create lasting memories and deepen your connection during this beautiful season of love.