Finish Sex Best Positions Step By Step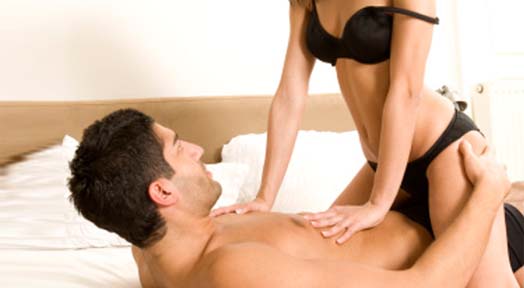 When you Finish sex it is the best part of the entire act. You get an orgasm, she gets an orgasm, everybody gets an orgasm. But some people seem to think that the intense high you get from fully climaxing isn't enough. There apparently are better positions to finish your sex session than just pounding away from the top. In fact, many sexperts agree that the position you finish sex in determines the strength of your orgasm. If you want to feel more intense O's then you need to learn the best position to finish your race in.
Best positions finish sex
Doggy Style
This is especially the case if you are in a long-term relationship and use the pull out method, but nonetheless always a good position to finish in. Doggy style gives you access to her back end and if she likes her anus stimulated you can help her reach orgasm by giving her a few strokes and touches while you're back there to finish sex.
Reverse Cowgirl on the floor
Lay on the floor with your girl facing away from you. Prop your body up with your arms and have her ride you facing the opposite direction. This will allow her to stimulate her clitoris while she rides you and gives you the opportunity to sit back and relax. She also has easy access to your testicles in this position so encourage her to stroke them if you enjoy that feeling before you finish sex.
Girl on Top
Reaching orgasm is never easier than it is when she is in control of the movements. Put her on top of you and let her do her thing. As she gets closer to orgasm it is close to impossible to get her to settle down, which is precisely why this is one of the best positions to get in when you are both close to finishing sex.
The Grinder
Sit in front of your girl while she lies back on the bed with her legs fully spread. Penetrate her deeply so she can feel every bit of your manhood. This position is great because it lets you control the thrusting and the motion helping you reach orgasm faster and also allows you to fully enjoy every sensation of your orgasm before you finish sex.
Legs on shoulders: finish sex
Take your girl and lie her on the back on your bed. Have her put her legs completely on your shoulders. Let her maneuver her back and lower body so your penetration feels its best. If you give her the reigns she will have an orgasm sooner than you would have thought and you can reach an orgasm with her if you so choose. In fact, this position is perfect for your finishing move as it gives you direct access to her clitoris and to her vagina.
Your finishing move should always be the best possible move you have. You only pull it out when you know she is close to the finish line and you are getting close as well. All of the above positions are perfect for your finishing move if you don't have one yet.