Best Sex Toys for The Bedroom To Add a Spice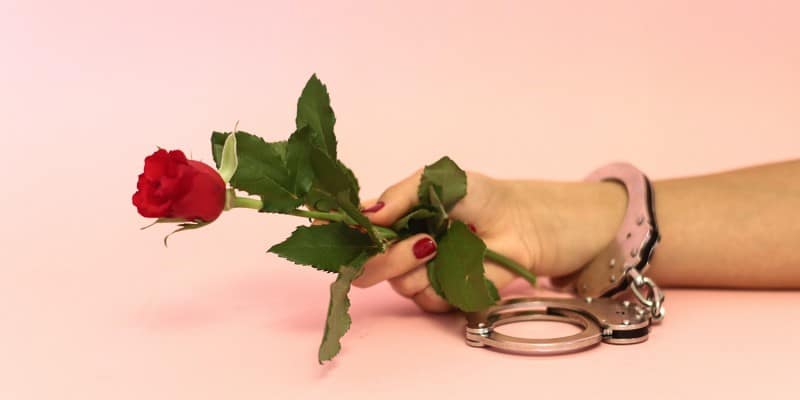 Sometimes when couples have been together for a while sex can get a little run of the mill which in turn can decrease the times you and your significant other feel the desire to partake in a little adult playtime. One way to bring the excite back into your relationship is to introduce fun sex toys for the bedroom that heighten the pleasure and add a new level of intimacy to the bedroom.
The El Toro
There are many sex toys for the bedroom out there geared towards women specifically, but not as much towards men though luckily there are one like the El Toro that make up for it. This vibrating erection ring will notch the pleasure for you up a couple of rungs while allowing you to hold off orgasm until your partner has reached her peak as well. The El Toro is designed to stimulate both partners as the "horns" on the ring stimulate your partner and the small nubs on the back of the erection ring stimulate you.
Our First Bondage Kit: sex toys for the bedroom
Adding a little light bondage you can do a world of good to spice up foreplay in truly interesting ways. This bondage kit is a great sex toy for the bedroom since it's pretty basic. It's really only meant for those who want o stick their toe into tying a partner up instead of jumping right in head first. It includes a blindfold and light restraints that are comfortable to wear without truly feeling restrictive. The chance to have a partner at your mercy (or you at theirs) could introduce a lot of possibilities and pleasure that many couples fail to utilize.
Adult Paint Box
Edible body paint is a fun and delicious way to add pleasure to foreplay for a couple. Who doesn't want to draw fun shapes, pictures and words on their partner's body and then lick it off? With edible body paints you can ramp up the sensuality while getting a tasty treat out of it as well when it comes to sex toys for the bedroom.
Club Vibe
Oftentimes foreplay begins long before entering the bedroom and with a fun sex toy like the Ohmibod Club Vibe you can start it at any time, even in public. This fun little vibrator slips into your partner's underwear to stimulate her while you're out on a date at a nice restaurant and best of all the wireless remote control enables you to direct how much and how often she gets stimulated. So that you can tease her and get her ready for some fun when you return home.