Trust after Cheating To Restore The Relationship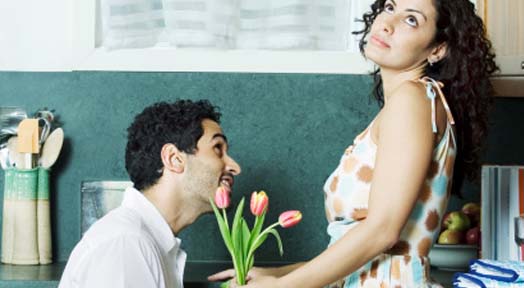 Trust after cheating is very hard to build, When trust has been broken between partners, regaining the once healthy relationship can take a lot of work and sacrifice. This is mostly true when your partner has cheated on you, or if you are the one who has cheated on her. Anger, temper and betrayal may be just some of the few emotions you are experiencing. Regaining trust after cheating may seem impossible. No one said it will be easy, but implementing a few changes can help this process become easier.
Top tips to regain trust after cheating
Forgiveness
If you are cheated on, then make a decision to forgive. Forgiveness can be tricky but not impossible. However, in order gain the trust of your partner then you need to come clean. Though this may seem like an easy thing to do but keep in mind that gaining the trust once again and getting acceptance will take a lot of time and effort. Regaining trust may be a simple act of words, but when you work on it then you will find it difficult. Whether you are cheated on or you have cheated on her, remember that it takes time. After forgiveness, restoration can start and the two of you can start looking toward the future, and become a nice couple again. Here are some things that you can do to make trust after cheating happen, now.
Tell the truth
Confess what you have done. If she had figured out your disloyalty, do not attempt to offer lies to wiggle your way out of it. Continuing to mislead her will only compromise her trust in you even more after cheating.
Keep an open mind
Take a look at the situation through her eyes. Putting yourself in another person's shoes helps you to get feelings of understanding. If you have cheated on her, then imagine how you would feel if she cheated on you. You have to understand her pain in order to understand how to make things right again.
Let her know you realize the repercussions of your actions. This will show that you are serious in your efforts to repair a strained relationship and build back the trust after cheating.
Be open an honest
Answer any questions she asks you about the state of affairs. She may not be able to move on until she feels she has been given the real score and the reason for the slip up. She may have some questions, and it is your duty to ask questions.
Express your respect and appreciation for her. If she can believe, respect and appreciate you, it will be easier for her to believe you will not do anything else to risk losing her.
Let her know how you feel: trust after cheating
Open up to her and let her know you are willing to do your part in changing your ways. Always be honest about everything. You need to make her comfortable and at ease to regain the trust. It will also heighten her comfort level with you because you will be building a more solid connection with each other. Consider all these suggestions when you are in dire straits and if you want to repair your relationship. Cheating can happen to many couples and yes, this can happen to you. When it happens, make sure you do all the right moves.