Cars That Leave a Lasting Impression on Ladies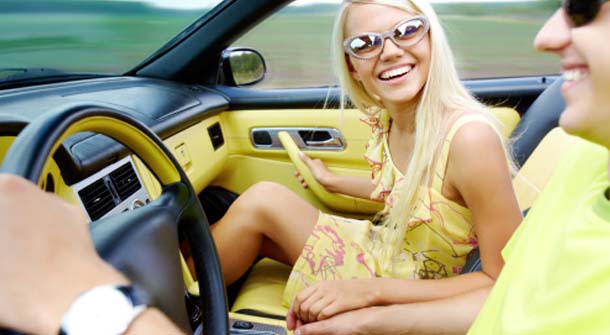 It is obvious that guys driving luxury cars will get more attraction from ladies than those driving in an old 80's Corolla. Most people, not excluding women, appreciate nice cars, and they can't help looking twice when a Porsche or Bentley rolls by. It is just human nature. Here are some of the top choices that will help you in making a lasting impression on ladies.
Cars that leave a lasting impression on ladies
Jaguar E-Type
This is one of the sexiest cars produced ever, epitomizing the era of miniskirts and free love. It has a sensational style, sophisticated braking and suspension, and top speed of 150mph. Because of its good looks, it has also been the star of exhibition at the London's Design Museum. Proud owners include celebrities like Twiggy, Peter Sellers and Stirling Moss.
Porsche 911
This car has been around for a long time and has gone through several incarnations. A drive in the Porsche is a perfect date in itself. With balanced weighting, fine control, slick 6-speed gearbox and light clutch make your riding experience a demanding and enjoyable one. Give a ride to your girl, and she will look forward to the next drive always.
Mercedes 300SL Gullwing
The major attraction of this car is the top-hinged doors that open up like a pair of wings. The doors are fantastic, and are sure to attract any girl of fantasies. Because it was produced only for two years, it is a rare sight to see, and it is worth over half million dollars. The tiny doors and wide sills will allow the girl to show her lady-like qualities.
Lamborghini Miura: cars
A sexy car that sets template for all mid-engined super cars with a glorious V12 mounted behind your driving seat. The car is sure to astonish women, as it is a showstopper with swooping body design. With its large round head lights, curvaceous hips and swooping wings, it may make any girl putty in your hands.
Jaguar XK
The car is sophisticated, classy and exceedingly fast. The 8-cylinder engine giving 385hp gives out ultimate performance. It can hit 60mph in merely 5.2 seconds. The aluminum accents of contemporary cabin contribute to the upscale luxurious feel of the vehicle. Women who like more expensive and finer things in life will surely draw towards a man with a Jaguar XK.