Date Ideas for Couples in a Rut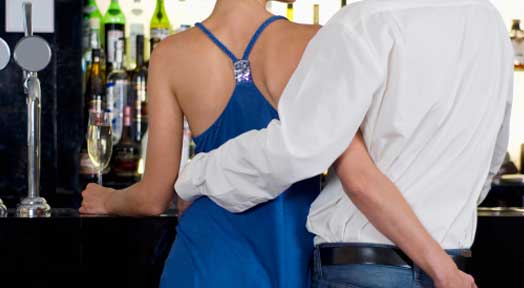 So you married the woman of your dreams and now she is your wife and probably mother of your children you will need some date ideas for couples to keep the spark going in your relationship. You still love her but the crazy romance has subsided into every day routines and busy schedules. If you're looking for a way to inject a little romance back into your life look no further.
Great date ideas for couples looking to spice things up.
First things first ditch the "Date Night" routine. If you already have a scheduled date night for dinner and a movie on the same night every week you have successfully scheduled your romance. Boring! No need to worry if you already are setting out time for yourselves you are already on the right track. Try changing your night every once and awhile and step outside of your comfort zone with a few new date ideas.
Recreate your first date
Go as a couple to the place where it all happened. Make reservations for the same time and retrace your steps. It will be fun to reminisce on how you first got together and relieve that special night. This time it can end with a trip back to bedroom instead of a goodnight kiss.
Go to a sporting event
If you have a professional or college team nearby go check out a sports game and eat hot dogs with beer and enjoy the hustle bustle of the whole experience.
Take a day trip to a nearby city: date ideas
Check out a new restaurant in a neighboring city and spend the day exploring the parks and hot spot attractions.
Bring out your inner child
Go mini golfing, play arcade games or bumper cars. Letting loose and having a little fun just may be the spark to help you remember all of the fun reasons you fell in love in the first place.
Give Back to charity: date ideas
Go to a soup kitchen and serve up hot meals for the homeless or volunteer to help pack care packages for active duty military troops. You'll be surprised at how good it feels to give back and both of you can take a moment to reflect on all of the great things in your own relationship.