How to Be her Best Lover Of All Time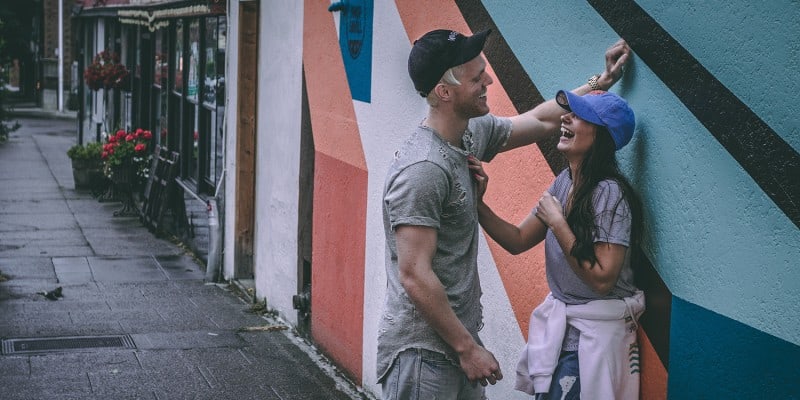 Sex is a very important part of every human being's life. So how do you be the best lover ever in her life. In a relationship it can either keep you together or break you a part. It's power in our lives is limitless and if you aren't at your best underneath the sheets then your relationships and self esteem will likely suffer. Most men are fairly confident when it comes to their skills in the bedroom, but it would seem with female sexual satisfaction as low as it is there might be some discrepancies between male and female sexual gratification. If you doubt your skills or want to know where you might stack up then consider some tips on how to be the best lover ever.
How to be the best lover ever
Step 1. Take your time.
Understand that unless you are in it for a quickie then you shouldn't be in any rush during sex. A woman wants to be seen, felt, and enjoyed. She doesn't want to feel like fast food on your lunch break. If you want to be her best lover and fully satisfy her prepare a romantic evening in by setting flowers on the bed with candles and mood music. Once she arrives home it is time to seduce her. Make her feel gorgeous. Whisper in her ear how badly you've wanted her all day and let her know what you want to do to her.
Step 2. Touch and kiss her in the right place.
Women have erroneous zones all over their bodies. Certain places like the neck, ears, inner thighs, and lower back are all hot spots for her. Kiss and suck on these areas to increase her pleasure and heighten her desire for the big event. The buildup is vital to giving a woman the best sex of her life.
Step 3. Play hard to get.
Women constantly talk about how much they love or are turned on by the 'bad boys'. But in reality what women want is a challenge. They love the chase just as much as men do. Make her want you by not always being available to her. Keep her head spinning by teasing her inside and outside the bedroom. She will keep coming back for more and you will end up on the receiving end of a woman begging for your attention.
Step 4. Get your body under control.
If you have problems with coming too soon then work on it. Make it a point to last as long as she needs you too or as long as you are both comfortable with. Don't be disappointed if she doesn't have an orgasm. It isn't always what she is looking for.
Step 5. Don't be afraid to get dirty. best lover
That's right we're going there. Women love dirty talk and to feel like a porn star every now and then. You can ask her how she feels about dirty talk before you have sex or you can slowly work your way up during the act itself. Whatever you do, have some guide lines in mind heading into bed so you don't sound awkward once you are preoccupied.