How to Make Your Woman Orgasm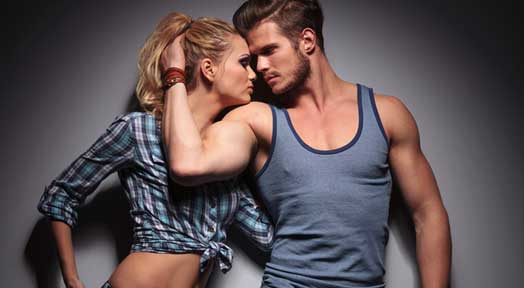 The Big O, climax, make your woman orgasm. Sex is all about taking passion all the way to the top. And for a woman it can be more than difficult to reach that all desirable pleasure palace known as the orgasm. Men on the other hand don't have as difficult as a time reaching the red zone as women, so if you find yourself struggling to figure out what pushes her over the top you might be in need of some female anatomy information. To help you out we have gather vital information that you need to know to make your woman orgasm.
How to make your woman orgasm
First and foremost make sure she is totally relaxed.
Just as you may feel self-conscious about being ready to explode too early, she may feel the pressure to have the same sexual performance as a sex goddess. Your job is to make sure she is relaxed and in a peaceful state of mind prior to working her up. You can run her a bubble bath or simply caress and cuddle with her to get her to relax.
Concentrate on the before. woman orgasm
Foreplay may be a dirty word to many men out there but if you are reading this article you probably care enough to use foreplay in your love-making. Foreplay can be anything from an all out tickle fest on the couch to serious dirty talk, and even watching porn together. It is whatever you both enjoy and what stimulates her. Before you even begin to kiss and touch her make sure her mind is stimulated. After all, the female orgasm is both mental and physical. So make it your priority to get your woman going both ways to have orgasm.
Stimulate Her.
Once you've done all you can in the way of stimulating her mind you can then get physical (and not in an Olive Newton John sort of way). First things first, shower her body from head to toe with soft sensual kisses. Rub her feet to get blood flowing in the right direction. Caressing her body all over and paying special attention to your woman erogenous zones will get her in the right place for all your best moves and a orgasm.
There are several ways to help her reach orgasm based off of your own positions and movements.
Oral, Anal, and Clitoral stimulation are the most intense methods of helping your woman reach her big O, but the way you use these methods will determine whether or not she actually reaches it. The number one thing to remember during sex is to take your lead from her. Let her guide the areas your tongue hits when you go down south, and ask her if you're hitting the right spots. This is especially true if it is the first time the two of you have gone at it. Try a variety of positions that are comfortable for both of you and pay close attention to signs from your woman fatigue or boredom that will tell you a lot about her orgasm.
The goal is to do what makes her feel good and to focus on her personal preferences. Don't be afraid to bring toys in the mix or to spice it up with role-playing. But as long as you put her needs first you can be confident she will reach her big O at some point during your session.