How to get Her in the Mood With These Ideas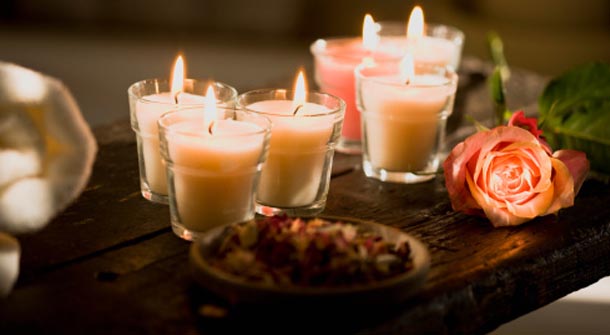 Dates are really just a man's way of foreplay to get her in the mood. We think that if we buy her enough expensive food and wine that she will be ours at the end of the night. Guess again. There are good date ideas and there are bad date ideas. Good date ideas will get her in the mood. Below is a list of date ideas that will get your girl in the mood and create the romance she craves.
Date ideas to get her in the mood
Watch the sunset.
Take a blanket, your girl, and some delicious wine down to the beach and watch the sun go down. That is a perfect recipe for romance. Both of you will feel like getting intimate after connecting over a bottle of wine with the sun reflecting off the water.
Go for a spa date.
Women love to be pampered and nothing can better set the mood for a women than a relaxing massage coupled with you next to her. After the masseuse is done you can take over and let the sparks fly.
Cook dinner together at home.
The act of creating something delicious at home and having each other there to enjoy it can create flirtations that result in some serious romance later. Let her watch you be manly over the stove and impress her with your skills (if you have any) and you will be surprised at how turned on she may be.
Experience something new together.
This can be as simple as going to the top of a local mountain and looking at the city, or going on a day trip to a surrounding town you have never been to. Just do something that neither one of you has done before, and you will be sure to stir up romance in your love interest and get her in the mood.
Go to an amusement park. get her in the mood
Getting your girl all hyped up on adrenaline is one way of scaring her into your arms. Take her to a theme park and get her to ride rides she wouldn't normally, the excitement and thrill of adrenaline will get her blood pumping. After you leave the park her blood will still be pumping and you can take advantage of it.
Take her to a chic flick. get her in the mood
Dinner and a movie might be the standard when it comes to dating but if you do it right it can really pay off. Chick flicks may be over the top fairy tales about "what love is supposed to be like" and you may want to throw up in your mouth at times. But hey if she buys in to the sappy story then you're almost guaranteed to get a little piece of action when you get home.