Foreplay Mastering the Sexual Art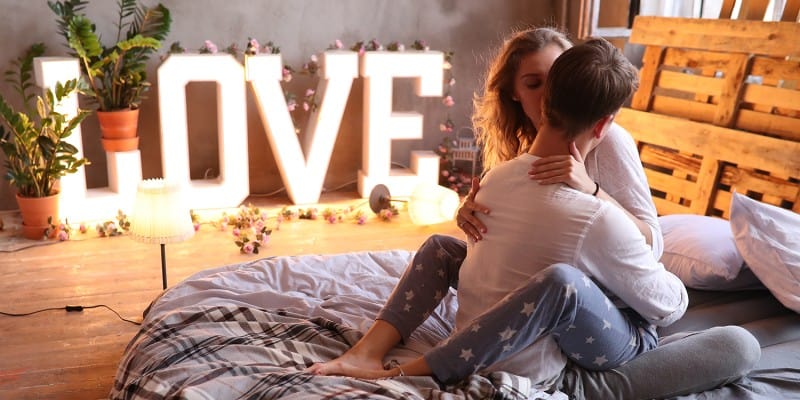 You want to drive your woman crazy in bed first you have to start with foreplay. Most guys feel that way. There's something about knowing you've satisfied your significant other that makes us feel manly. We know that she needs some preliminary activities before we get right into things. So what is the secret? Here are some tips on master the art of foreplay.
Mastering the art of foreplay
Start the foreplay before you hit the bedroom
First of all, it is important to remember that foreplay doesn't just start in the bedroom. You can turn this into an all day affair that primes her for evening activities. Every gentle kiss, hug, or caress during the day adds up. Everything you do all day long that express love or affection is cumulative. So be sure to give a little touch each time you pass by. Snuggle while watching TV.
Set the mood with lighting and scents
Even your surroundings are part of what will lead to her arousal. The right lighting, music, or scents can help ensure her satisfaction. The more effort you put into these external aspects, the greater her ultimate satisfaction will be. Gifts work nicely too, since they increase the feeling of being loved. And most of all make sure your area is clean and tidy. Nothing ruins the mood faster than a smelly room with clothes all over the place not even a good foreplay could bring it back.
Take it slowly, don't rush
Once you get to the bedroom, it's important to remember that most of the time she doesn't just want you to tear her clothes off. This is especially true if she has gone through the expense and trouble of getting into some nice lingerie. She wants you to tell her how good she looks in it. Let her keep it on for a little while, so your words mean something. Take it off slow making undressing part of the foreplay.
Sweet talk
What you say is almost as important as what you do. Whisper little things into her ear that show just how desirable you view her. It can be anything from sweet sayings of how you feel about to her, to talk of what she makes you want to do to her. Just use your imagination. The right words will get her heart pumping.
When it comes to love making, the experience is totally different for a woman. Men who understand that are far more likely to satisfy their partner completely. There's a personal benefit to that as well. A satisfied partner is more likely to be concerned about fulfilling your needs instead of their own. Yes, mastering the art of foreplay will do more than just increase your woman's satisfaction. It will lead to a more enjoyable experience for you as well.