How Masturbation Can Make You Better in Bed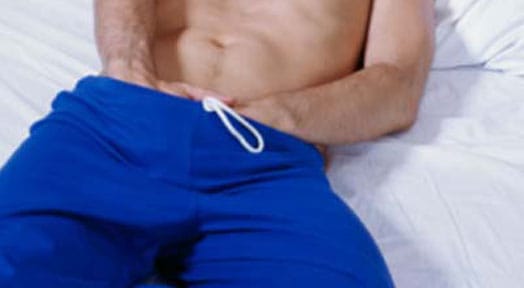 Every man on this planet masturbates from time to time, but did you know that masturbation can actually make you better in bed? Chances are you didn't, but today we are here to fill you in on what makes masturbation such a great training tool for the real deal. Obviously, most women might disagree with this argument but facts are facts gentlemen.
Masturbation can make you better in bed
The trick with masturbation is to make it all about endurance.
If you have an orgasm in one minute you really can't learn anything from the process. If you want use masturbation to make you better in the bedroom you need to learn how to pace yourself and control your reflexes. Work yourself up to the point of no return and then stop. This will allow you to teach your body that pacing is important and can be just as enjoyable as the main event. Put a timer out where you can see it and adjust it for 15 minutes. See if you can make it for the allotted time, and if you can't continue to work on it until you can.
It can teach you what you would be like in bed.
Masturbation offers you the chance to experiment with what you like according to pressure, touch, and sensation. In fact, many experts argue that if women masturbated nearly as much as men they would be much more satisfied in the bedroom themselves. Most guys have mastered this by the time they are 16, so there really is no need to harp on this one.
It can make you last longer.
Many men who masturbate on a regular basis actually end up lasting longer in the bedroom simply because they do not have as much pent-up sexual energy going into sex. Of course, every woman wants her man to last longer but it's kind of hard to do if you are overly excited. Try this, next time you expect to get intimate with your partner masturbate a few hours ahead of time this will allow you to last longer during the actual act making it much more pleasurable for both of you.
It can teach you how to move.
Even during masturbation a man can actually thrust or move his body to imitate sex. If you do you can learn how to penetrate a woman without jerking back in forth and instead learn how to move fluidly all at once. This will give you an opportunity to impress her with your new moves. As long as you practice and don't just masturbate for the orgasm only.
In the end it is up to each individual man to decide how masturbation will actually improve his sex life. As with anything else, the work you put in will determine the results. The next time you feel like it a go get a timer and work to gain more endurance in the process. Reframe how you look at masturbation to use it to improve your sex life for the better. She will thank you for doing so.