Online Dating Advice for Men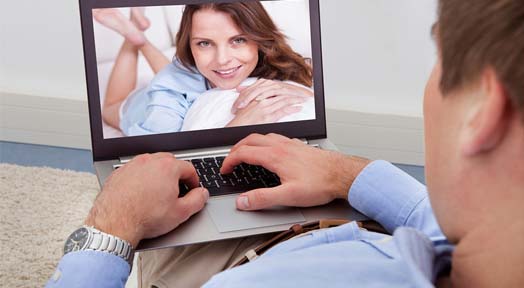 Ask men and women what their biggest complaint with online dating is and the vast majority will say lack of honesty. From age to weight to social interests to marital status it can be nearly impossible to trust what anyone's profile says anymore. Even pictures lie with people routinely using decades-old photos or photos of a friend. It might not be such a big deal if there weren't hundreds and thousands of online dating profiles to sift through or if you could know that a person was "the right one" just from looking at a profile. You've got to find the time to go and meet the person and see where things go (or don't go) from there. Do it enough times and that's months and years of your life going by. So what is the top online dating advice for men to make it work?
Top Online Dating Advice for men to Meet Your Match
Start thinking outside the box… and by box we mean the pay-for-membership types of dating sites. We're not saying go and cancel your membership, but consider some alternatives. If you're already using Facebook and Twitter you're a member of two of the largest free social networks in the world. Just employ a few simple strategies to enhance your dating network.
1)Use your calendar.
If friends are planning an outing and you've been invited… try to attend. Or, create events of your own (they can be online events too) where new, single friends are encouraged to come along.
2) Use Your Profile.
This piece of online dating advice might seem like a no brainer but if you don't list your interests then how can you expect anyone to know what you may have in common. Even your closest friends may not know you're a closet Lady Gaga fan. It's a good thing for them to know in case they meet someone that shares your interests. Another part of your profile you'll want to keep fresh is your relationship status.
Facebook allows for things like It's Complicated – which also allows you space to write a name. But you can also use that space to write a message, like… It's Complicated to try and find a girl out there who loves sport fishing. Every time you hit save, you end up on your friends' news feeds, gently reminding them that you're still looking without coming across as desperate. These are some of the best online dating advice for men
Tweeting gives you some similar opportunities if you just use hash tags. Press shift and 3 and you get the familiar # called a hash tag in the world of twitter. Anything following a hash tag is automatically indexed for people to search on the twitter.com. So let's say you're hoping to meet some interesting people at a beer tasting you're going to.
You'd just tweet something like, "Going to try some IPA at Brewhouse tonight. Look for me in the green shirt. #brewhousesandiego" Then – anyone else who searches brewhousesandiego will see your tweet and you can do the reverse. It will take a little while to hone your technique down to what works for you. Just take this quick bit of online dating advice and a little patience and your efforts will be rewarded.