Online Dating Profile How to Set Up Yours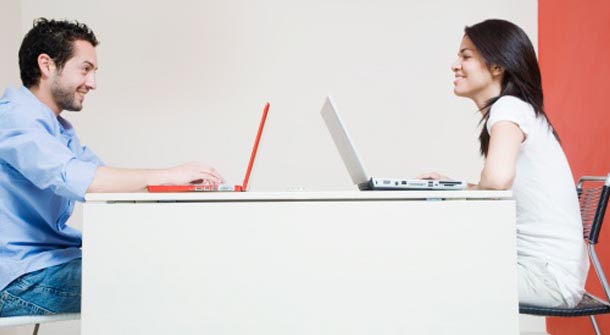 Men your online dating profile examples says a lot about you, whether it is good or bad is based on how you set it up. Because you're not meeting potential dates in person you need to make sure that your profile shows you in the best of light to get more dates that are right for you. So how do you do that? Follow the guide below on how to set up your online dating profile and start finding someone.
Men Online Dating Profile examples you must haves
Pick a Unique Username
Your username isn't just a way for people to identify you; it's a way for people to remember you. If you have a boring username like sdlowell12 you're not going to be remembered and if you've got a username like hotstuff76… well, you'll be just another one of the pack that tries too hard. Pick a username that is memorable, but that gives other people a glimpse into who you are as a person as well.
Pick a Photo that is Flattering and Current
Your online dating profile photo is something that needs to be memorable, flattering to you and current. You might be tempted to use a photo from a few years ago before you started getting a little heftier or before you started losing hair on your head, but to actually achieve anything of value with an online dating site you need to be honest about everything… including your looks. So pick a photo that looks good, but that is still you as you are right now.
List/Write About What You're Looking for and What You're Not Looking For
When you are putting together your public profile for a dating site you'll want to write about your must haves, good to haves and absolute no-nos. When you state clearing what you want and don't want it will better help you to find people to date who meet what you are looking for in a significant other, making the process go quicker with better results.
Be Honest When Talking About Yourself
Just like with your online dating profile photo, what you say about yourself needs to be honest and truthful. Lies will only get you so far and once they come out all that hard work you did to find someone special may be for nothing when that person finds out you've been lying to them. So be honest about who you are, what you do, what you're looking for, etc. It is a blessing in disguise because the more honest and forthright you are the more you will find a special someone who is better suited for you and your romantic needs.
Be Positive: online dating profile
Nobody likes a Debbie Downer, so be positive when you put together your online dating profile and write about yourself and who you are looking for. And, unless you want to open the floodgates for online ridicule and nip any potential interest in the bud, don't include phrases like "no losers please" or "fuglies need not apply."