Outdoor Date Ideas for Summer Time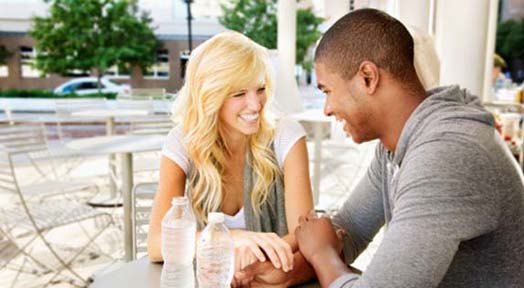 You've been going out to dinner and the movies all winter. Now the nice weather is here, and it's time for some outdoor date ideas adventures. What are some summertime outdoor dating ideas? Here are a few ways to have your fun in the sun with your significant other.
Top Outdoor date ideas
Go on a picnic
The number one romantic outdoor date (seriously, you can ask any girl) is the picnic. Bring a comfortable blanket. Find an out of the way field (one with flowers if she isn't allergic). Pack something simple like cheese and crackers and maybe some fresh fruit. Set if off with a bottle of champagne. You have the perfect romantic summer date that she'll remember forever. This is one of the best outdoor date ideas.
Water park date
There are only so many picnics you can surprise her with before it isn't as special, so let's look at some other great date ideas for outdoor summer fun. Is there a water park within driving distance? Any theme park will do really if she enjoys thrill rides. It's a little pricey, but it's a great idea when you're in a group and don't want to have to interact with everyone like you would at a dinner.
Go to the beach: outdoor date ideas
Beaches, lakes, and pools also make great date spots for outdoor activity to have fun. If it's a public pool, try to find a time that it isn't as busy, or go in a group so that you can have other friends around. If you have boat that's a great outdoor date ideas, or even just have a friend with one, try a new sport together like water skiing. A beach date can always be the right mix of fun and romantic depending on her mood.
Outdoor concert: outdoor date ideas
Do you both have a few favorite bands in common? Hit up an outdoor summer concert! If you can handle it, take her to a band she loves even if you just think they're okay. The concert atmosphere will make it more enjoyable for you, and she'll appreciate that you put her first. Worried about the rain? Don't be. It will only make the night more memorable. Pack some towels and a change of clothes in the trunk just in case. And enjoy this awesome outdoor date ideas
Go hiking
A hike is also a great date idea, especially if you are both athletically inclined or are trying to exercise together. The endorphins from the walking will help improve the mood. Pack a light lunch to share at a nice spot in the hike (a scenic overlook, a waterfall, etc). But this is not for everyone so think chose wisely.
Drive-in Movie: outdoor date ideas
If you're not sick of the theater, try a drive in movie. Don't go to anything you both want to pay too much attention to though in case you just end up making out in your car.
That's just a few dating ideas. Anything outdoors, even something as simple as washing her car together, can be a meaningful bonding experience.