Phone Sex Best Tips Advice For Men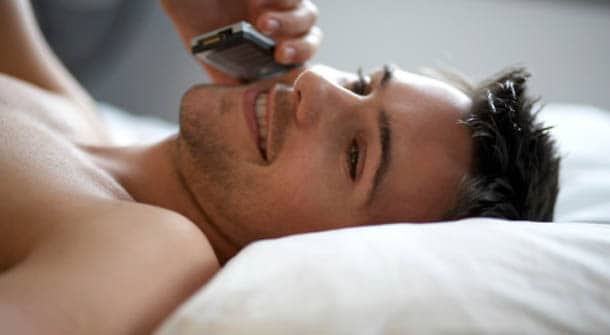 There comes a time in every man's life when phone sex is the only way to get a little action when you're away from your lady love, but can you make it great for both of you or are you going to cause nothing but an awkward situation? Phone sex doesn't have to be hard if you know what you're doing and with these 4 ways to have great phone sex you'll be on your way to getting a favorable reaction from your partner over the phone lines.
Steamy ways to have great phone sex
Don't Forget the Foreplay
Many people can often forget about foreplay when phone sex is involved, trying to jump into the heat of things right off the bat… causing their phone sex partner to be less into it than they are. Women take longer to get in the mood and to achieve an orgasm, so lead her up to it slowly by telling her things like how much you've missed her, how you wish you could touch her right now, how you crave her taste and so forth. This will help her to start to get in the mood and lead the conversation along in the right direction.
Let Out Your Inner Caveman
Words can be great during phone sex, but a well placed moan or heavy breathing can be just as stimulating as saying what you are doing right then. A few caveman grunts, groans and moans will help to set the scene and give her some auditory stimulus that doesn't require you to use a lot of brain cells while your body is consumed by pleasure.
Let Your Fantasies Fly
Phone sex is a bit removed from the normal routine and is a great place to let your fantasies fly that you might otherwise be afraid to voice. By not being in the same room as your partner and not having to look them in the eye, you can talk about those fantasies that you usually only indulge in when you're alone such as tying a bed partner up, spanking, role playing and more. Doing so can add a new level of desire to the conversation that can help you both to reach completion.
Talk Dirty: Phone Sex
You might be a "innocent schoolboy" when you're in the same room, but over the phone you can let loose with those words that you might be a little hesitant to say in person. Naughty words can add excitement and an air of naughtiness that brings your phone sex from so-so to amazing, so talk dirty to her and watch how much more you both enjoy your time on the phone.