Sexy Ideas that Can Backfire On You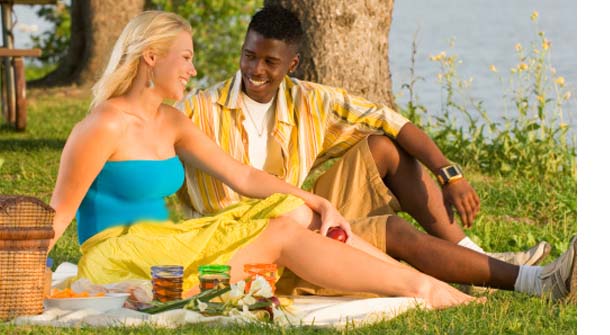 We are all about couples trying new sexy ideas in the bedroom and experimenting with our sexuality, but there are a few ideas that may not be right for every person or every relationship. Certain personality types simply do not enjoy frisker, kinkier, or downright dirty sex. Just because a certain couple enjoys bondage doesn't mean that everyone should try tying up their partner and leaving them in a closet. In fact, there are quite a few couples sexy ideas that can go awry if you are not careful.
Sexy couples ideas that can backfire
The Threesome
The ever elusive, and always exciting, threesome idea can actually be the worst idea that you may ever have in your relationship. Some couples are more than willing to share each other with a random stranger for a one night event. However, many couples fail to consider how drastic an impact a one night stand threesome sexy ideas can have on their relationship.
People get jealous and things can be said in the heat of the moment that is not easily forgotten. For example, if you choose a female who is extremely hot to join you and your girl in the bedroom your significant other might easily become jealous when you pay more attention to the other girl than you do her. So a three some sexy ideas might just end up backfiring if you aren't careful.
Sexting
Sexting is another sexy idea that can backfire on you. Sexting generally involves sending sexually explicit messages in the form of text most often accompanied by pictures. Sexting really is the new form of phone sex, but is much more dangerous than the latter. Before you delve into the world of sexting you have to have an extreme amount of trust for your partner. Even if you two are really close you have to worry about a message getting accidently sent to the rest of her contact list when it comes to your sexy ideas. Think before you sext.
Making your own sex video
Making your own movie might also sound good in theory but in reality it can haunt you for the rest of your life. One way to avoid this is by never making a sex movie no matter how good it can sound. If you can't resist the temptation then be sure you are the only one with a copy. The last thing you need is for that the movie to end up on the Internet being watched by your future boss.
Sex in public: sexy ideas
Having sex in public is also extremely enticing but can end up with one or both of you in jail. Before you set out to get frisky in the neighborhood public park you might want to consider who will be watching. Families and police officers frequent these areas and can quickly put a damper on the mood. Stick with inside sex or go camping if you feel really frisky, just stay away from the public parks and recreational areas.
There are so many different ways to spice up your sex life without putting yourself and your partner in dangerous situations. Focus on pleasuring each other instead of challenging yourself to be a professional in the bedroom.